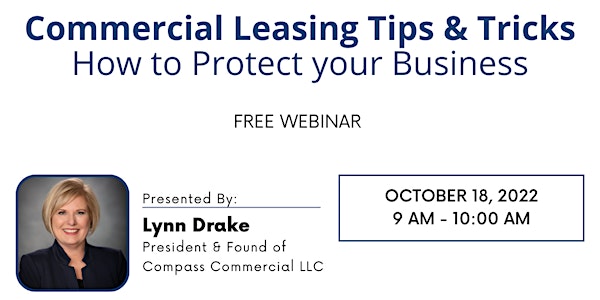 Commercial Real Estate - Protection in Commercial Real Estate
Lynn Drake, owner of Compass Commercial, will discuss the risks in commercial real estate and proper ways to protect oneself.
About this event
Did you know leasing and purchasing commercial real estate is very complicated and there are no laws to protect the business owner? At this event I, Lynn Drake will discuss how to protect yourself from being taken advantage of in this line of business.
Attendees will receive a free copy of their choice of 'Do You Speak Lease' or 'Do You Speak Purchase'.