Description
Driving Profits: Strategies For Running the Most Profitable Company

Join us at the Commerce Bank Small Business Networking Series. Network with local businesses and learn new ways to grow your business. It is FREE to attend.

Thursday, September 28, 2017
Networking, Continental Breakfast & Keynote Speaker
7:30am-8:45am
Commerce Bank, West Olive Banking Center
1045 Executive Parkway Dr.
Creve Coeur, MO 63141-6303

Driving Profits: Strategies for Running the Most Profitable Company
Interested in building a more successful and more profitable business? Craig Palubiak, author of "Drive Profits Today," will shares tips and strategies that will help your entire organization (the marketing and sales teams in particular) achieve your long-term goals. Each tip consists of thought-provoking questions, real-world examples, and action items that your team can implement immediately, whether you are dealing with B2B or B2C, domestic or global, small or large clients.

Note: the first 50 in attendance will receive a copy of Craig's book, "Drive Profits Today."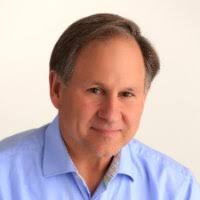 Craig Palubiak is the founder of Optim Consulting Group, a management consulting firm that specializes in facilitating business and growth strategies. His clients range from small privately owned to Fortune 500 companies. Craig has been a business owner (two national firms) and a corporate executive with Enterprise Rent-A-Car where under his guidance commercial leasing became the first national division. He is a noted author, professional speaker and an adjunct professor. Craig is also the author of "Ten Tactics for Successful Family Companies," and "Ten Action Items For Winning Companies."