Description
Are You A R.E.A.L. Leader? 4 Ways To Communicate With Purpose

Join us at the Commerce Bank Small Business Networking Series. Network with local businesses and learn new ways to grow your business. It is FREE to attend.

Thursday, May 25, 2017
Networking, Continental Breakfast & Keynote Speaker
7:30am-9:00am
Commerce Bank, West Olive Banking Center
1045 Executive Parkway Dr.
Creve Coeur, MO 63141-6303

Are You a R.E.A.L. Leader? 4 Ways To Communicate With Purpose

Participants will be introduced to Energy Leadership and learn the four components of leaders who effectively communicate to inspire and motive positive change within themselves and others.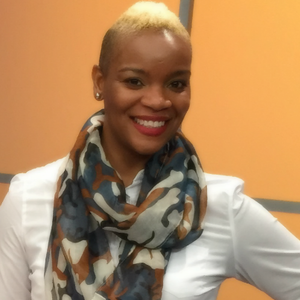 The speaker will be Coach Shaquan. Known for her witty wisdom and down-to-Earth approach, Coach Shaquan is an advocate for healthy relationships and believes we each have a secret sauce to create the relationships we desire. She is the owner of PRT Coaching Services, a life and relationship expert firm focused on self-awareness strategies to help you better connect in your intimate, personal or professional relationships. Coach Shaquan is a thought-leader who offers professional speaking, training and certified coaching to organizations, groups and individuals. In addition to being a Certified Professional Coach (CPC) and Energy Leadership Master (ELI-MP), she holds a BA in Consumer Affairs from the University of Missouri-Columbia. Coach Shaquan is also an aspiring speaker with the STL National Speakers Association (NSA), a member of Alpha Kappa Alpha Sorority, Inc. and she can be easily bribed with Skittles.