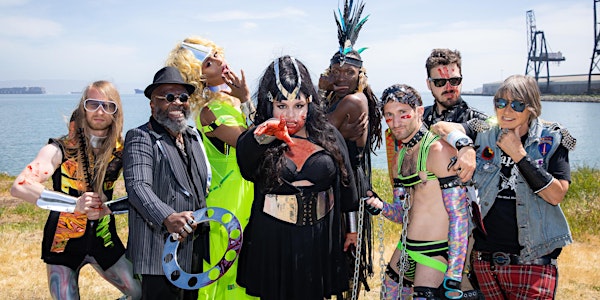 Commando
Commando at Bottom of the Hill
When and where
Location
Bottom Of The Hill 1233 17th St San Francisco, CA 94107
Performers
Headliners
More Performers
ap tobler
george crustanza
About this event
COMMANDO is a multigenerational coalition of individuals who have shaped the last several decades of queer art-making, joining forces to use rock, hip hop, punk, metal, hardcore and experimental music in the service of creating something vibrant, referential, innovative, and urgent.
COMMANDO consists of queer legends Juba Kalamka (Deep Dickcollective), Lynnee Breedlove (Tribe 8, The Homobiles), Honey Mahogany, Drew Arriola-Sands (Trap Girl), Krylon Superstar (Double Duchess), Andy Meyerson (The Living Earth Show), Principal Dammit (The Living Earth Show), and Van Jackson Weaver.
COMMANDO released their debut self-titled album in March of 2022, and COMMANDO's new EP, Luggage N' Umbrage: The Skeebo Sides EP, a driving and profound continuation of the first album, is releasing in April 2023 via Kill Rock Stars.