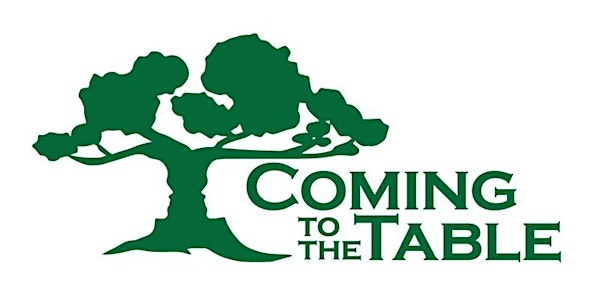 Coming to the Table in Minneapolis: Racial Healing Talking Circle
Coming to the Table in Minneapolis: Racial Healing Talking Circle
About this event
Coming to the Table in Minneapolis: Racial Healing Talking Circle
*Due to concerns around COVID-19, this event will be held online via Zoom. A link will be sent to participants shortly before the group meets.
What is Coming to the Table?
At Coming to the Table (CTTT), descendants of those who were enslaved, descendants of slave owners, Indigenous community members, and all those interested in engaging in safe constructive dialogue, are invited to come together to envision Minneapolis as a just and truthful community - one that acknowledges and seeks to heal racial wounds from the historical trauma of slavery, genocide of Native Americans, and the racism these collective traumas continue to spawn. CTTT provides relationship engagement, leadership, resources, and a supportive environment to dismantle racism that is rooted in the United States' history of slavery and genocide of Indigenous people.
This CTTT Racial Healing Talking Circle is the 3rd Wednesday evening of the month.
On May 25, 2020, in the midst of the worst pandemic our world has seen in 100 years, the world watched for 8:46 seconds as Mr. George Floyd begged for his life while a Minneapolis police officer kneeled on his neck and 3 other officers assisted with either holding Mr. Floyd down or keeping the growing crowd of concerned citizens from getting too close. Our community was thrust into the spotlight as people near and far took to the streets demanding answers and accountability. Now, almost a year later, the spotlight will be on us as the court trial for those four Minneapolis officers will be live streamed for the world to witness. As a community, how do we come together to process those traumatic events from last year as the world watches our reactions? Starting in February 2021, Peacebuilding's CTTT Wednesday Healing Talking Circle will focus on the impacts of Mr. Floyd's death in the Twin Cities community, discuss the upcoming trials, and help participants remain as flexible and resilient as possible as the trials proceed.
You are also invited to join the CTTT Racial Healing Learning Sessions the 3rd Saturday morning and 4th Monday evening of the month.
MN Peacebuilding depends on people just like you to provide financial support for our community education trainings and events. If you have financial resources, please make a single or monthly recurring donation here: https://www.givemn.org/organization/Minnesota-Peacebuilding-Leadership-Institute