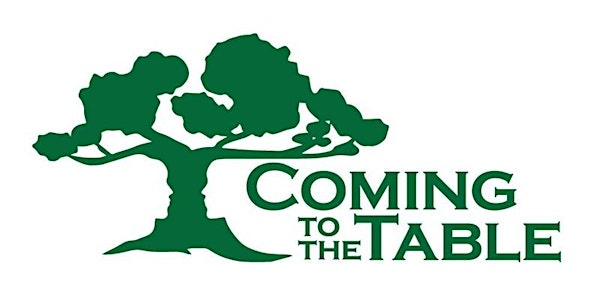 Coming to the Table in Minneapolis: Racial Healing Learning Session
Coming to the Table in Minneapolis: Racial Healing Learning Session
About this event
Coming to the Table in Minneapolis: Racial Healing Learning Session
*Due to concerns around COVID-19, this event will be held online via Zoom. A link will be sent to participants shortly before the group meets.
What is Coming to the Table?
At Coming to the Table (CTTT), descendants of those who were enslaved, descendants of slave owners, Indigenous community members, and all those interested in engaging in safe constructive dialogue, are invited to come together to envision Minneapolis as a just and truthful community - one that acknowledges and seeks to heal racial wounds from the historical trauma of slavery, genocide of Native Americans, and the racism these collective traumas continue to spawn. CTTT provides relationship engagement, leadership, resources, and a supportive environment to dismantle racism that is rooted in the United States' history of slavery and genocide of Indigenous people.
Coming to the Table in Minneapolis: Racial Healing Learning Sessions are on the 3rd Saturday and 4th Monday of the month.
CTTT Learning Sessions provide an opportunity to learn and grow together. Through readings, videos and discussions, group members examine the intersectionality of racism, its insidious nature and options for healing historical trauma.
Example topics include: the Doctrine of Discovery, Implicit Bias, Exploring Systemic Racism
Join CTTT Facilitator and Peacebuilding's Assistant Executive Director Crixell Shell and others invested in transforming trauma into nonviolent power to help instigate this monthly CTTT group in Minneapolis for all who want to take Minnesota beyond the legacy of enslavement and be part of the solution.
You are also invited to join us the 3rd Wednesday evening or 3rd Friday afternoon of each month for our CTTT-Minneapolis Racial Healing Talking Circle.
MN Peacebuilding depends on people just like you to provide financial support for our community education trainings and events. If you have financial resources, please make a single or monthly recurring donation here: https://www.givemn.org/organization/Minnesota-Peacebuilding-Leadership-Institute