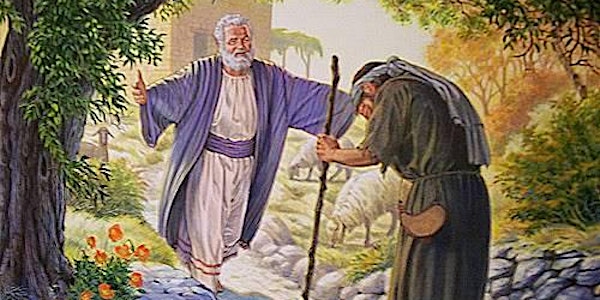 Coming Home - Revival 2018, 2 FREE Music Concerts Events & Prayer Harrisburg PA
When and where
Location
The Forum Auditorium 500 Walnut Street Harrisburg, PA 17120
Description
REVIVAL in Harrisburg, PA! Two events on the same day! 1 PM & 7 PM. Both Free. Click "Select A Time" (Blue button) to chose which event.
Come join us for a free revival event to be remembered. If you are a believer, come and enjoy music from the legendary Christian music artists and hear the call to be set apart for God. This event will revive your spirit and call you in to a deeper relationship with Jesus.
There will be a message on the Prodigal Son: "Coming Home - God can't wait to have you home!" by Julian Awad
For those of you that are unsure about God you are invited to hear some amazing music and the word of God. If you have ever wondered if there was more to life, if there was life after death, or if you really matter; THIS EVENT IS FOR YOU!
There will be prayer teams.
Come if you need physical healing, emotional healing, or spiritual healing. If you have been hurt or need help, come and receive prayer and support.
Music ministers will include:
Love & The Outcome, Curvine Ministries. The Harrisburg Revival Choir w/ Karen & Thaddeus Gatling.

Each event requires a separate ticket!
Proceeds will goto IBILC to help with our mission work in Uganda, building churches, schools, and training leaders! IBILC is a US 501c3 pending Christian charity registered and approved by the state of Pennsylvania and the US Gov. Additionally we have a registered NGO in Uganda. Learn more at https://10000leaders.com
Sponsors:

Sample Music From The Artists:
Love & The Outcome
Curvine:
tags:
Music, concerts, Harrisburg PA, Harrisburg, live music, Christian, Christian events, live concert, concerts near me, music near me, concerts this weekend, music this weekend, Christian music, Christian concert, revival, chruch revival, church music, church event, Love & The Outcome, L&TO, Curvine, Curvine music, Curvine Brewington, Curvine Ministries, The Harrisburg Revival Choir, church concert, spiritual event, spiritual music, spiritual concert, free concert, free music, free event, family event, weekend event, weekend music, The forum, Forum events, Forum music events, free music concert, family music concert, learn about god, who is god, who is jesus, is god real, what is my purspose, central pa music, central pa event, central pa concert, central pa christian events, Hershey music, Hershey event, Hershey concert, free Hershey event, free Hershey concert, Carlisle music, Carlisle event, Carlisle concert, Carlisle christian event, Mechanicsburg concert, Mechanicsburg concert, Jesus, God,