Sales Have Ended
Registrations are closed
We are grateful that you will be joining us to develop our solidarity and strength using the revolutionary tools of Joanna Macy, as facilitated by Ruby Perry. For questions about the program, contact mari.vermont@gmail.com. For questions about the venue, reach out to mettaearth.org. To learn more about Joanna Macy and The Great Turning: www.joannamacy.net/thegreatturning
Sales Have Ended
Registrations are closed
We are grateful that you will be joining us to develop our solidarity and strength using the revolutionary tools of Joanna Macy, as facilitated by Ruby Perry. For questions about the program, contact mari.vermont@gmail.com. For questions about the venue, reach out to mettaearth.org. To learn more about Joanna Macy and The Great Turning: www.joannamacy.net/thegreatturning
Description
Open Donation (you decide)
Facilitated by Ruby Perry

If, as Joanna Macy says, the most radical thing any of us can do at this time is to be fully present to what is happening in the world, then how do we ignite the courage, compassion and solidarity that we need? Coming back to life means to be willing to wake up together, to be fully present with all the pain and the beauty, as well as the contradictions and elegant harmonies that the world offers.

This is an introduction to Joanna's work. We will dive into the practices developed over 40 years in collaboration with people all over the world. Perhaps we need each other to truly come awake.

Learn more: Joanna Macy, The Work That Reconnects, and The Great Turning
Ruby Perry lives with her husband in a 400 square ft cottage in her daughter's back yard in Burlington. She is a grandmother, a gardener, and compost maker. Community organizing has been the focus of her work for 40 years, bringing together people to figure out what is working and what is not, and finding ways to work together for positive change. She has taught non-violent direct action and civil disobedience and has worked to raise awareness of our power to make change, particularly through collective action. She is a permaculture designer, a meditator, a lover of Earth, and pagan at the roots. She is a yoga practitioner, a student of body mind connection, has taught magic and activism in the Reclaiming Tradition, and has been a student of Joanna Macy's work for 20 years,

She is most interested in how The Work That Reconnects can change - at the roots - how we honor and connect with ourselves, each other and Earth. The WTR framework articulates a way to understand and grow our humanity. She is an activist, who loves to work in the chaos of what is unfolding - in our kitchens, in the streets and in our communities. She is curious about the cultures (or lack of!) that we create as we go about our lives, and is committed to building resilient and regenerative cultures of resistance and change making. Revolutionary Connection is at it's most powerful when it informs the spirit and culture of our collective action, when we work together to change ourselves at the same time we are working to change, protect, and love our world.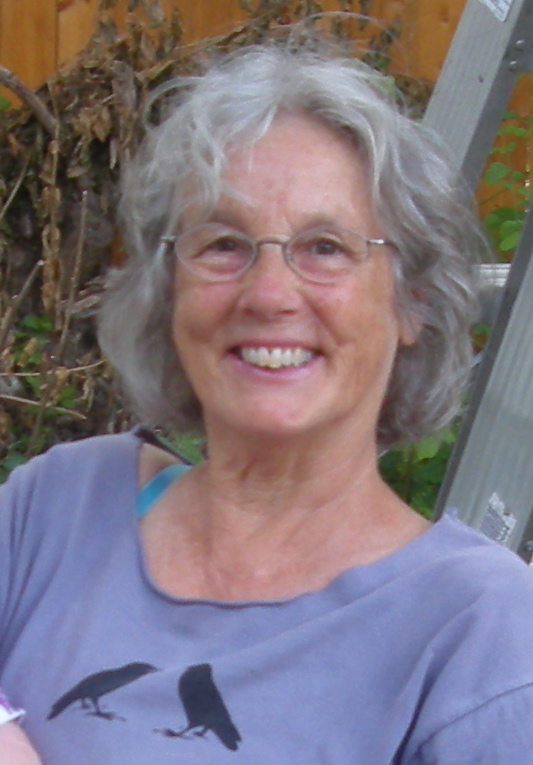 Save