Comicverse Sacramento - Comic Convention (By Impound Comics)
About this event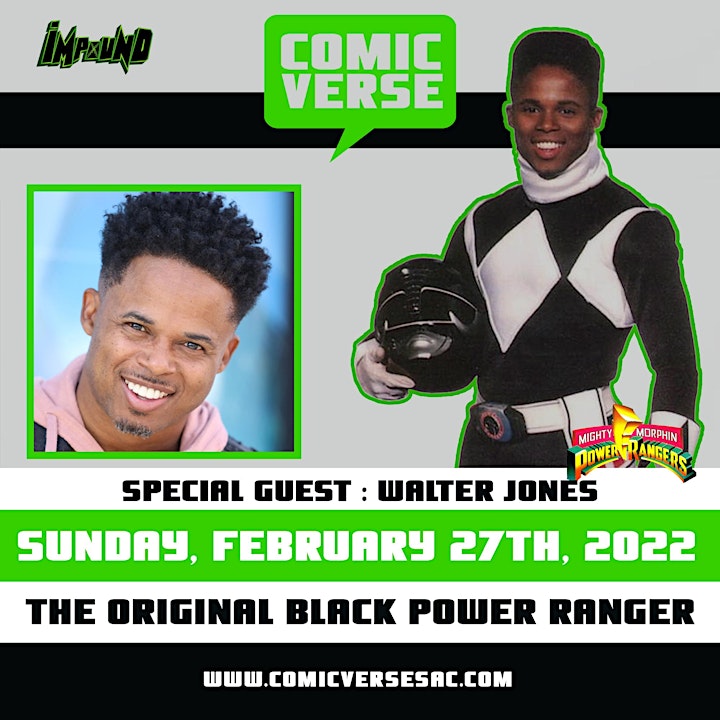 Impound Comics Presents....
= Comic Verse Sacramento Convention=
With Special Guests Walter E Jones , Halley Kim, Dwayne Cameron & more!
- Sunday February 27th, 2022
The Grand Ballroom - 1215 J Street Sacramento, CA 95814
- Doors Open 12:00PM to 5:00PM
ALL AGE EVENT & FAMILY FRIENDLY
CosPlay is Strongly SUGGESTED
TONS of Comic Book/Manga Books, MERCH, Contest, and Giveaways!
Vendor & Exhibitor booths available! Email: ComicVerseSac@gmail.com
30+ vendors, 1500 people!
We're Comic Verse and our love for comic books, stories, art, and pop culture is boundless. One-day event with a capacity of 1500 attendees right here in the heart of Sacramento. Are you ready to nerd out in the coolest way possible?
Featured are exhibitors that cater to a wide-spectrum of interests including comic books, Toys, Games, Science Fiction, Anime, Manga, Cosplay, Artwork, Sketches and Apparel. In addition, a roster of comic industry professionals, and comic-related celebrities are in attendance for attendees to meet and greet. The Comicverse is a family-friendly convention.
Questions, Email: Comicversesac@gmail.com