Description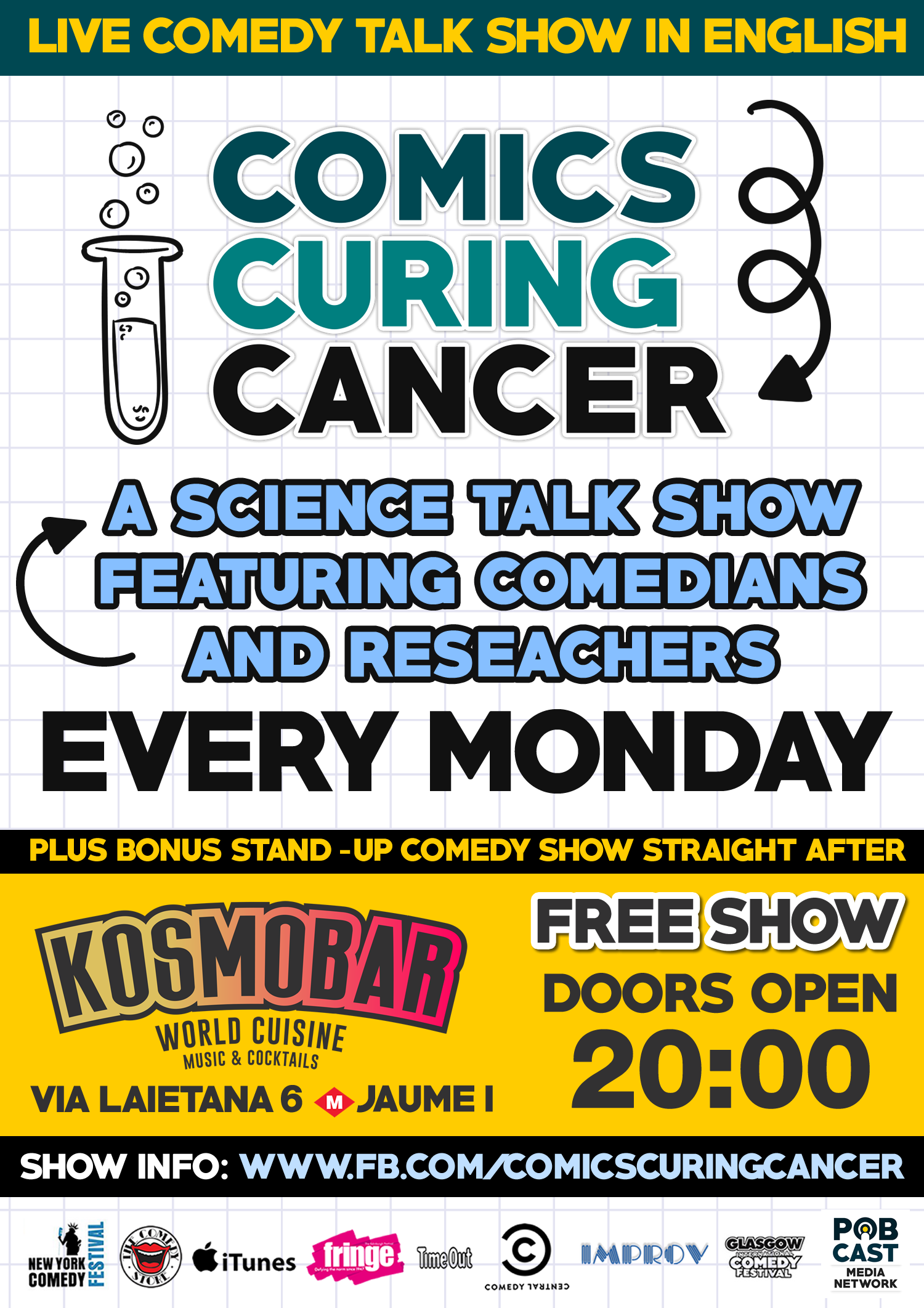 Comics Curing Cancer is a weekly talk show located at KOSMOBAR in the heart of Barcelona.

Comics Curing Cancer!
Doors at 20:00
Show at 20:30

A new science talk show recorded for the radio and podcasts in the beautiful Kosmobar. Comics Curing Cancer features host Dr. Matthew Murtha and comedians Christopher Drifter and Hannah Becker distilling the latest news in science in the funniest ways possible. Each episode will breakdown the latest headlines in science news. In addition, each week we will have a guest researcher join us to showcase their latest work and discuss the implications of their research for the broader community. Don't miss this hilarious show as comedians and researchers come together to make sense of the world through science.

Comics Curing Cancer will take place in the beautiful KosmoBar. Located at Via Laietana 6, Kosmobar is in the heart of the city. Kosmobar has a wonderful kitchen with a full menu of great food. Their cocktails are amazing and they have a wonderul beer selection as well. Its a great environment to kick back, relax, and talk science.