Description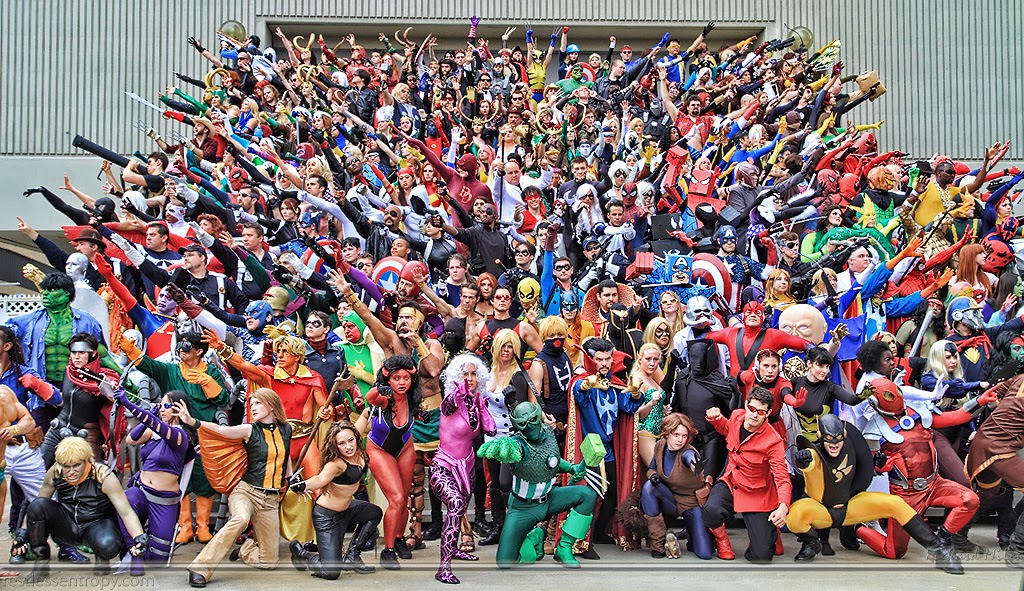 ATTENTION COMIC CON LOVERS!
Calling Out to Cosplayers! Marvel Fans! Comic Lovers! The Conan Show Critics! This Event is For Everyone that loves Comic Con and Everything Comic Con Stands For!
Are you Looking for a Chill Spot to Gather and Hang out with Other Comic Con Ethusiast?
This Week Long Event is Private & Dedicated to Provide for Enthusiasts from all over the World. Relaxing & Social So Come and Mingle! San Diego is Going COMIC CON! So is 102 Hub!
Do You Have Your Costume & Heart Ready for a Wild Adventure?
Because Comic Con AfterPARTY! is Going Global!
Dress UP! Show UP! TURN UP! and Share!
Dress up - cosplay as one of the characters from (but not limited to) our top 20 picks

Show up - come out to our Comic Con After Party

Share - post a picture of you against the Picture Wall on Instagram and TAG @sdbeerhub

Prize

3 lucky winners randomly drawn from the top 10 most liked Instagram post
What You Can Expect At the Event: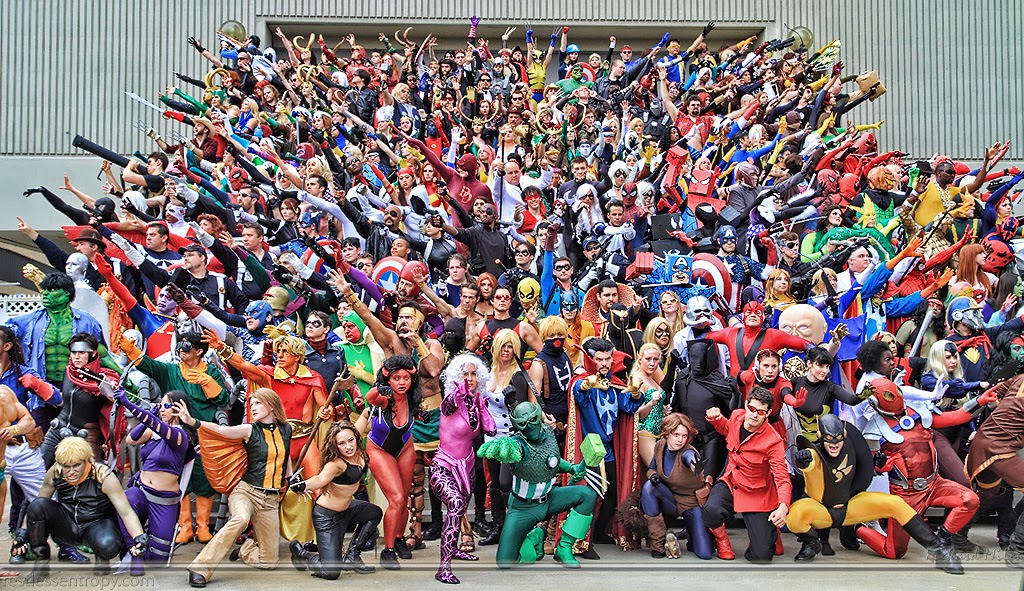 Comic Con AfterPARTY! Go Global! This Event is a Private Mixer & Trivia Social Night That Evolves Into a Dance & Mingle Party. So if you want and like to meet more fellow comic con enthusiast from all over the country and the world this event is for you!
Come Dress and Enjoy a Cozy Night of Fun Events and Dance Festivity!
This Night We'll Have Guests from California, New York, West Coast, East Coast, Some out of the country to attend. So we ask everyone to be Inclusive, Polite, and Respectful!
Drinks & Food is Available By 102Hub. - Information About the Venue - https://www.yelp.com/biz_photos/102-hub-san-diego-2
Daily Iteniary:
5PM - 7PM Door Opens
Casual Mingle Time

Food & Drinks Are Available By the Venue

Free Mixer Snacks
7PM - 11:30PM SOCIAL PARTY!!
Main Events:
Sunday - Wednesday:

Pre-Comic Con Social (ft. Kareoke Bar!)

Relax With Other Fellow Comic and Super Hero Enthusiast for a Fun Filled Night!

Laid Back and Social Kind of Vibes!

Drinks + Music + Secret Games!

Thursday: Beer Social (ft. Stone Brewery)

Comic Con Beer Social - Sponsored by Local Breweries

Come Try out the best Local Beers of San Diego!

Between there will be fantastic Music & Real Lively Crowds!

Friday - Saturday

Comic Con Themed Private Dance Party (ft. DJ Endless)

Private DJ!

Drink Specials!

Bring Your Best Costume and Best Dance Moves!

Sunday:

Wind Down Comic Con Brunch Sunday (11am - 3pm)

After a Week of Crazy Fun Come Enjoy the Breakfast of the Champions with other ethusiast from everywhere!

Breakfast Buffet - Sponsored by Local Restaraunt


Music

Games & Mixer!
These are 18+ Events, 21+ For Alcoholic Drinks
Contact Us @ KumaTheSloth@gmail.com For any questions.
Sponsored by KumaTheSloth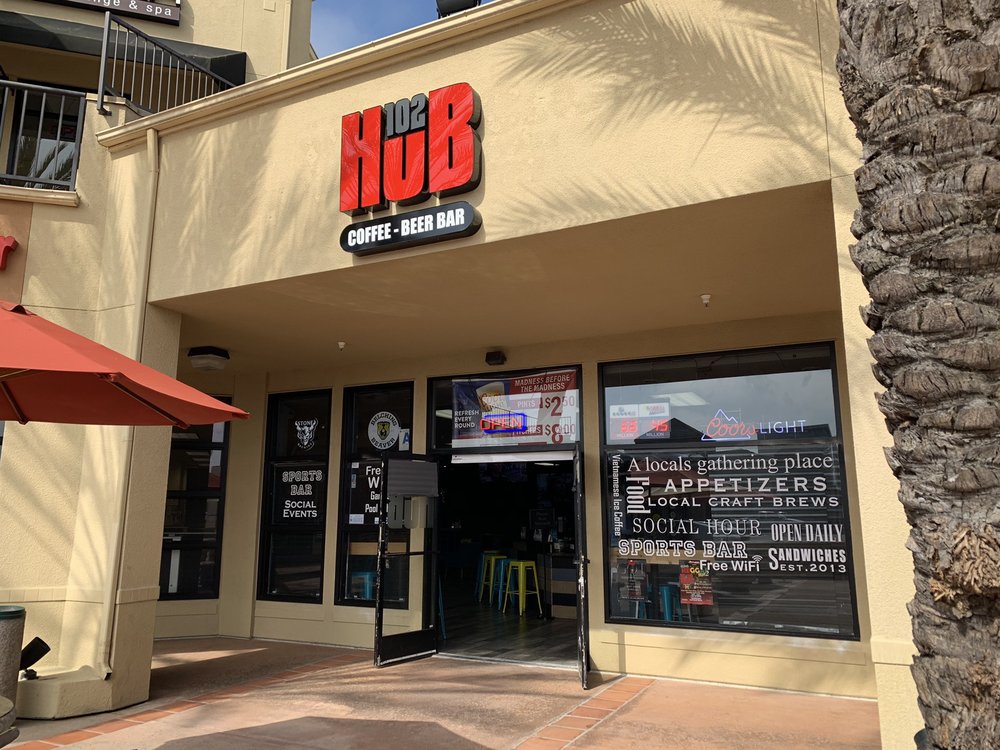 ##########################################################################
#GameofThrones #Comiccon #Marvel #Afterparty #SanDiego #KumatheSloth #Anime #Fun #Festive #Dance #Spiderman #Ironman #Thor #Hulk #Suicidesquad #HarleyQuin #TriviaNight #Social #SocialNight #Best #BestParty #Comic #CosPlay #Contest #Cosplay Contest
#omniasd #omniasandiego #omniasaturdays #sandiegonightlife #bottleservice #sdnightlife #socalnightlife #downtownsd #downtownsandiego #bestofsandiego #gaslamp #sandiegonightlife #sdnightlife #socalnightlife #downtownsd #downtownsandiego #bestofsandiego #SDSU #UCSD #ComicCon #MiraMesa
| San Diego nightlife| Nightlife on Saturday | Saturday in San Diego | San Diego Nightclubs & Bars | San Diego nightclubs | San Diego Bars | EDM in San Diego | San Diego's best Saturday nightlife | Promotional offers San diego | Best nightclubs on Saturday | Best bars on Saturday | San Diego events in San Diego | San Diego | Saturday night guestlist San Diego | Complimentary guestlist San Diego Friday | SD Saturday nights | San Diego Saturday nightlife | San diego Saturday night specials | Saturday night pacific beach | Saturday night gaslamp san diego | things to do in San Diego Saturday nights | San Diego Saturday night events | Saturday san diego events | Best Saturday night bars san diego | Saturday night football san diego | Saturday night thing san diego | San Diego Saturday nightlife | Saturday night specials San Diego | best Saturday night bars san diego | Things to do in San Diego tonight
#########################################################################
FAQs
What is the Prices?
$$$$$$$$$$$$$$$
Pricing INFO
$$$$$$$$$$$$$$$
Comic Con Ticket Owner Free Entry - Early Bird Limited 20 Tickets!
Comic Con Ticket Holder 30% OFF As Early Bird Closes - $10
Full Price for Everyone Else - $15
Do I have to bring my printed ticket to the event?
Bring Yourself & Your Comic Con Badge
Are there ID or minimum age requirements to enter the event?
This is an 18+ event. The venue provides alcohol, food, and other beverages.
What are my transportation/parking options for getting to and from the event?
Plenty of Parking in the Parking Lot