Capture your pet's personality by painting a portrait of your pet in a comic book style!
About this Event
The Comic Life Of Pets
Pop Art Pet Portrait Painting
Our pets bring so much color to our lives, they love us unconditionally, make us smile, and are our best companions through all of life's ups and downs. Whether your pet is cheeky, energetic, lazy, loyal or anything in between — they are all true characters! If you think your pet should star in their own comic, here's your chance. Learn how to paint your pet in a pop art comic book style that highlights their unique personality. Beginners welcome and happiness is guaranteed!
We are now offering Workshop Recording for those who want to join yet unable to participate in the live Zoom. Select ticket option at check out.
2021 ARTISTS LINE UP: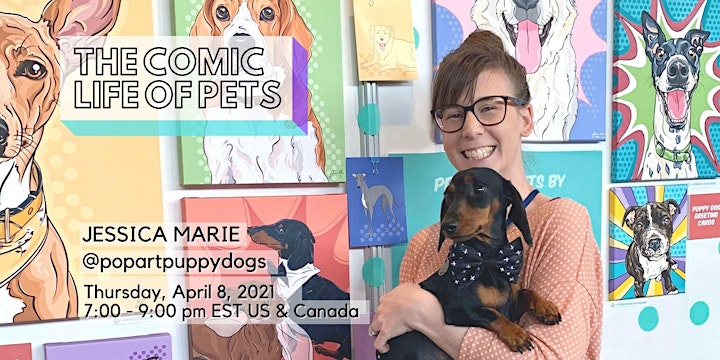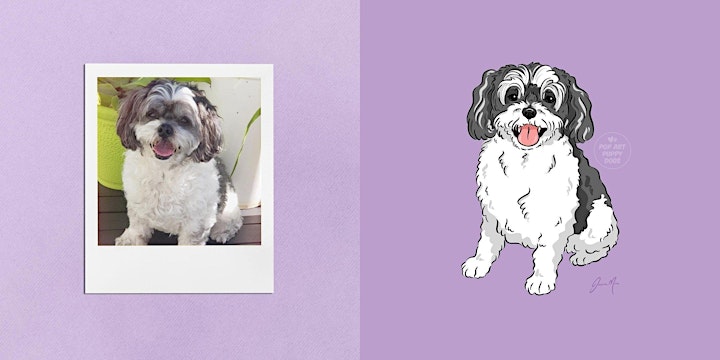 Pop artist and devoted dog mother, Jessica Marie, has a specialty of painting colorful pet portraits that are full of spirit and character — just like your pup! She shares a studio (and couch) in Melbourne, Australia, with her super quirky and total sweetheart whippet, Budd.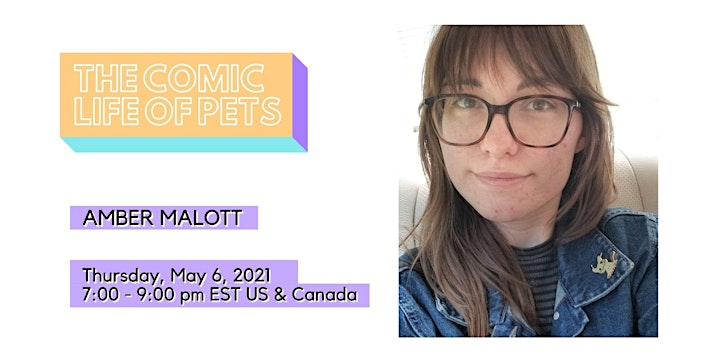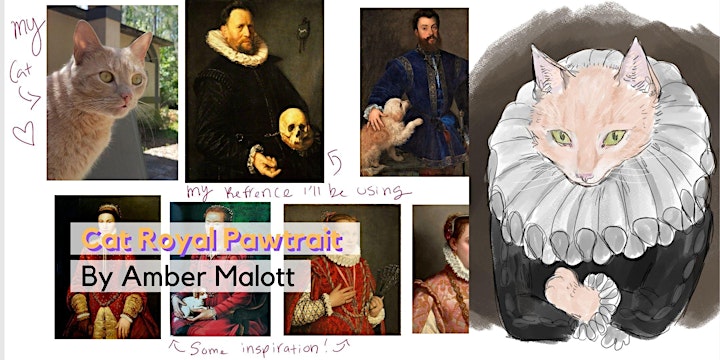 Cat Royal Pawtraits by Amber Malott
On-Demand Workshop Recording now available, check out ticket type.
This workshop is taught with Watercolor
LIVE on May 6!
- Learn with Amber live on zoom!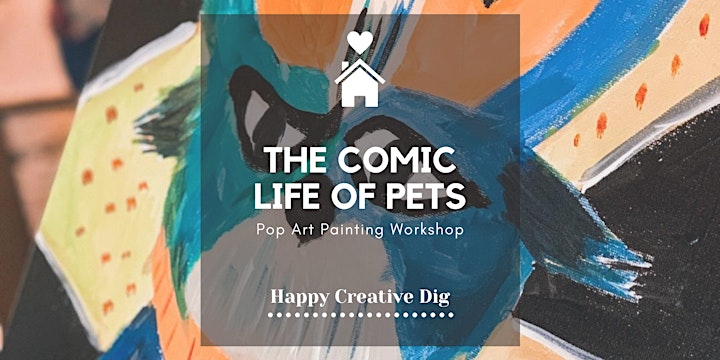 About The Workshop:
Let's unleash our creativity and celebrate the love we have for our furry friends by turning them into a work of pop art! In this workshop, our featured artists will take you step by step on how to create a portrait of your pet in pop art, comic book style. Feel free to join us with any painting or drawing medium of your choice.
Starting in 2021, we will be inviting different independent artists from all over the world as guest instructors to teach their version of The Comic Life Of Pets. Isn't this exciting? What's better than learning from the bests? Let's get together online via Zoom and explore ways to turn our flurry loved ones into art.
Based on your photos, you will finish the session with a colorful pop art portrait of your pet that captures their unique features and personality! Join us on a monthly basis to build your gallery of pet art and start your pets' comic book story.
Don't have a pet? You can pick an adoptable animal from the ASPCA shelter to paint, remember to share your artwork to help their visibility and increase their chance of finding a forever home.
ASPCA was founded on the belief that animals are entitled to kind and respectful treatment at the hands of humans and must be protected under the law.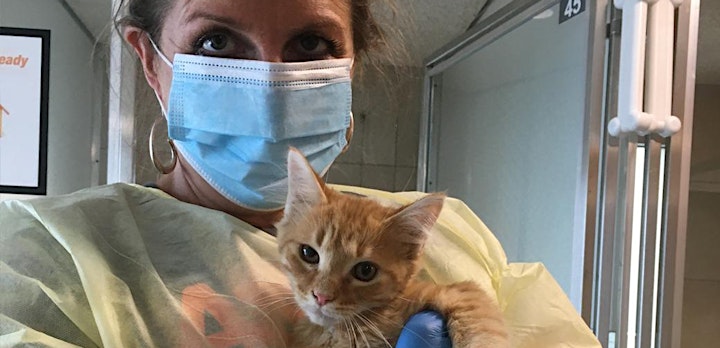 What Do You Need?
For digital painting:
Graphics Tablet (for example iPad, Android tablet or computer graphics pad)
Stylus (a digital pen that draws on your graphics tablet)
Digital painting app — use your own or download Autodesk SketchBook
A digital photo of your pet
Or, you can use any traditional medium you prefer:
Any paint, pencils, markers etc. in the colours of your pet
HB or 2B graphite pencil (for sketching)
Black fine liner or art pen for your chosen medium (for drawing outlines)
An eraser
Tracing paper
Paper to match your medium of preference
A printed A4 photo of your pet
Or paint an animal from ASPCA, Choose Here →
Date and Time
Location
Refund Policy