Description
The Menlo Park Library's Comic Con is returning, and it's bigger & better than before! Dress up & immerse yourself in an afternoon of comic-related fun for adults & children alike!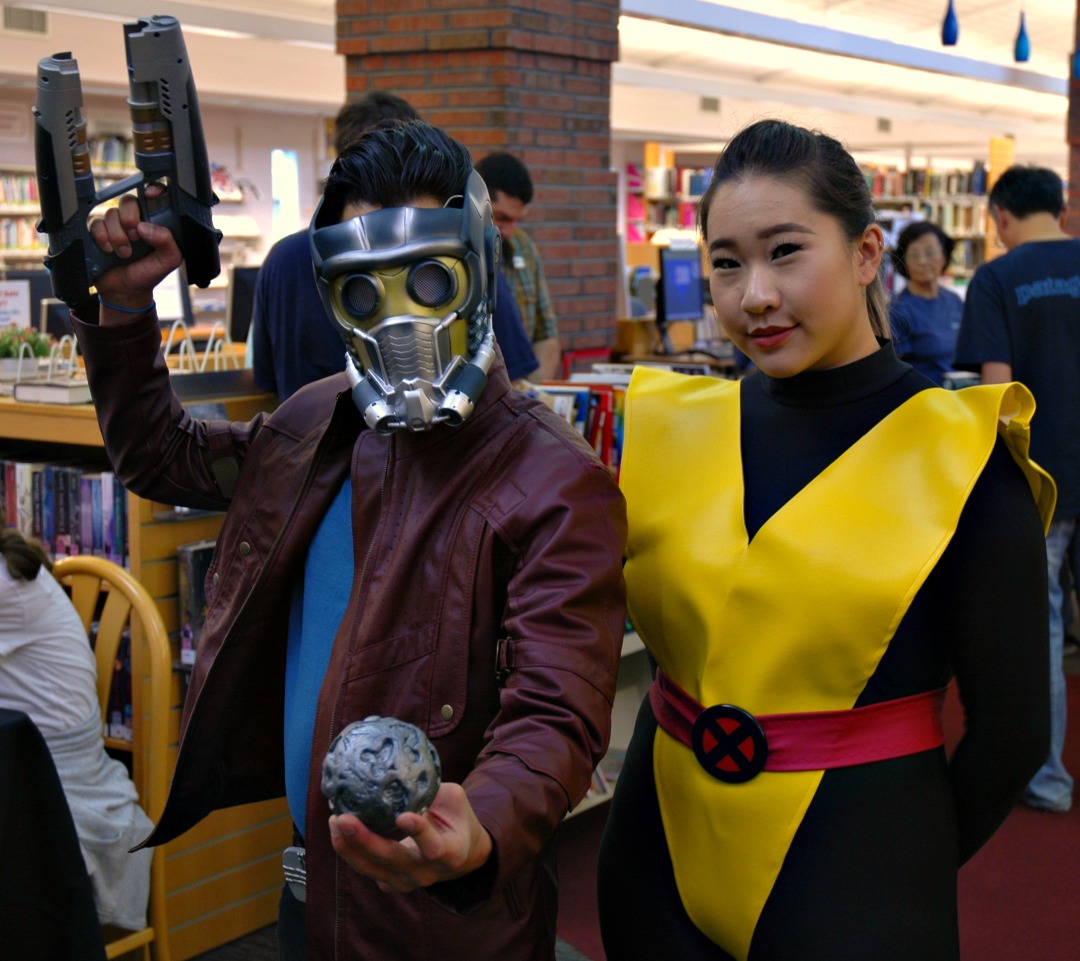 • Free admission -- extra prizes for ticket-holders, while supplies last



Guests
The 501st Legion's Golden Gate Garrison

The Mandolorian Mercs Wolves of Mandalore

Coruscant Temple of The Dark Empire

Walt Disney Family Museum
Live Music
3:30 - Derek Smith Pankind Duo
5:00 - The Cantina Band


Film Screenings

3:10 - King Kong vs. Godzilla (Not rated, 1962)
A pharmaceutical company captures King Kong and brings him to Japan, where he escapes from captivity and battles a recently-released Godzilla. The first color appearance for both of these cinematic giants!
Starring Starring Tadao Takashima, Haruo Nakajima, Kenji Sahara, and Yu Fujiki.
4:45 - V for Vendetta (Rated R, 2005)
A masked avenger leads a revolution against tyranny in a futuristic, totalitarian Britain. Based on the 1988 DC/Vertigo Comics story by Alan Moore and David Lloyd:
Starring Natalie Portman, Hugo Weaving, Stephen Rea, John Hurt, and Stephen Fry.
Artist Alley
Devonne Amos

Nidhi Chanani

Christina Jose

Amanda Lee

Alan Bosco Ocampo

Southbay Comickers

Pokémon GO!

Lures dropped at the top of each hour: 3, 4, 5, and 6 p.m.


Premium Workshop

5:30 - 6:30 - Saber Workshop with SaberCombat.com
(For ages 7-adult. $10 fee)
Also Featuring
Cosplay contest

Free photo booth

Film screenings

Vendors

Family game zone with Illusive Comics & Games and Isle of Gamers

Hands-on activities

• More surprises to come--keep checking back for updates: Comic Con at the Library