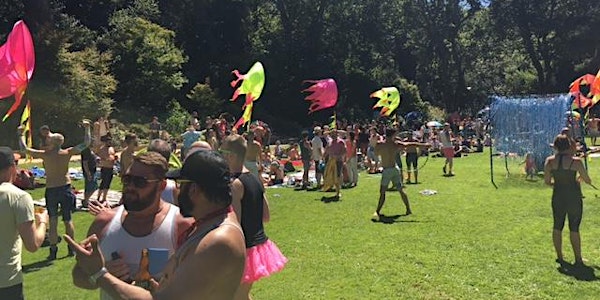 Comfort & Joy Tax Deductible "Glitter Done" Donation
A tax deductible "Glitter Done" donation
About this event
Please click the green TICKETS button to donate financially.
Comfort & Joy is place where people can be Queer, Authentic, Connected & Creative!
How fabulous of you to top up your annual giving with a tax deductible "Glitter Done" donation.  Please if you have it, don't forget to access your work's matching program!  A tax deduction receipt will be automatically generated and sent to your email address.  Eventbrite charges 5% fees - for a no fee donation, go to https://www.facebook.com/playajoy/ and click the donate button there.
For donations "in kind", please email ruby@playajoy.org to arrange the tax deduction letter and logistics.
In 2018 and 2019 we put ourselves to work more than ever - a year of many amazing and fabulous accomplishments in San Francisco, Black Rock City and beyond.  "Glow in the streets" is our street party celebrating Halloween and the safe, queer, artistic occupancy of a central, Castro public space.  "Freak Chic" showcased a number of local, queer artists.  Other activities your support can help with include: queer leadership development, supporting artists, and underwriting the art, performance and infrastructure for our events in San Francisco and Black Rock City.
In 2020, we were unable to hold in-person events, but we stayed true to ourselves and supported local artists in virtual world, organizing fundraisers for the National Black Justice Coalition, Black AIDS Institute and TAJA.
Please click the green TICKETS button to donate financially.