Join 158 On Main for COMEDY ZONE with Andy Forrester and Caleb Elliott
About this event
158 ON MAIN PRESENTS: COMEDY ZONE!
GET READY FOR AN EVENING OF NON-STOP LAUGHTER!
Wednesday, August 4th  from 7:00 - 9:00 p.m.
Join 158 On Main for COMEDY NIGHT featuring: Andy Forrester and Caleb Elliott
TICKETS ON SALE NOW!!
Please Note:
158 On Main is a private membership club and a nightly membership is included in your ticket price. All guests MUST be at least 21 years of age to enter.
Doors open at 5 PM to the public and seating for ticket holders will begin at 6:30 PM. The show starts at 7 PM and any unclaimed seats by 7:30 PM can be forfeited.
Seating will be pre-determined based on ticket purchase and cannot be changed. If you have any special requests regarding seating, please email tara@158onmain.com and we will do our best to accommodate.
REFUND POLICY:
You may request to cancel your tickets for a full refund up to 72 hours before the day of the event. Cancellations made after this time will not receive a refund.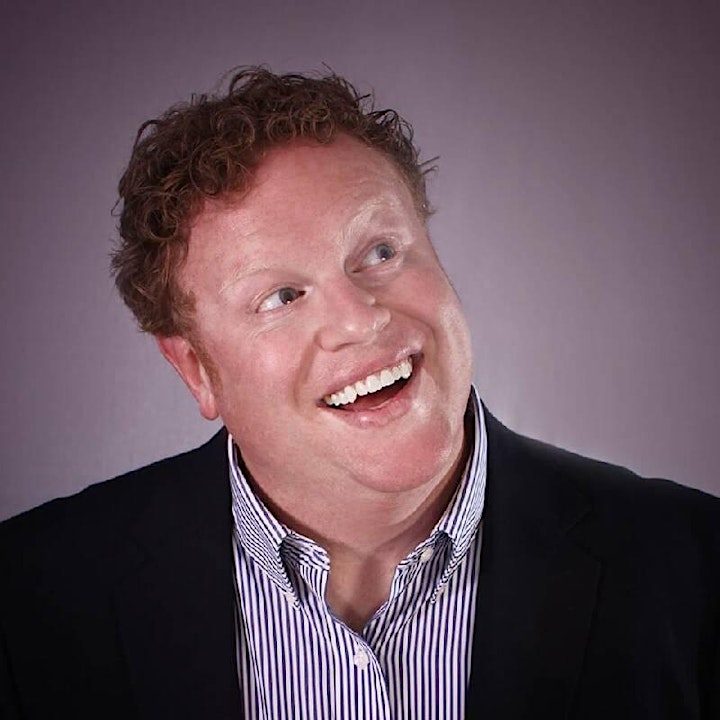 HEADLINER: ANDY FORRESTER
Andy Forrester has been performing comedy since 1999 and his brand of off the wall humor has made him a club favorite all across the country. His high energy and animated routines have landed him spots opening for such headliners as Marc Maron, Tom Segura, Leanne Morgan, Louie Anderson and Gilbert Gottfried.
His likeable, self-deprecating, fun and easy going style is friendly to everyone as he walks you through the mind and life of the man many call BiG"A". Family, movies, a love of a food, traveling, and living with his two little girls are a treat for everyone to hear about the funny life of this family man.
Andy's comedy career seems to have been a lifetime in the making, but officially started in 1999 when he joined the local Improv Comedy troupe in Raleigh, NC, Comedy Sportz. From there he began honing his ability to make people laugh without a script, or a clue, eventually becoming one of the premier performers at the newly named Comedy Worx.
In 2005 Andy performed at his first Open Mic at the famous Goodnight's Comedy Club in Raleigh, NC, and from there things took off. In 2008 Andy won the title of Ultimate Comic at the Idiot Box in Greensboro, NC. April of 2013 he won the Louisville, KY satellite of the World Series of Comedy, and was part of the Laugh Your Asheville Off Festival that same year. In 2014 he was chosen to participate in the Laughing Skull Comedy Festival. He filmed his first TV spot as part of the PureFlix Comedy All-Stars program alongside Louie Anderson. In 2018 he filmed something special with legendary comedian Killer Beaz in Nashville, TN at Zanies as part of the brand new TheComedyBuzz.com. In April of 2019 he taped his Dry Bar Comedy Special "Most Of This Is Baby Fat" in Provo, UT, which was released in August of that same year to much fanfare. He was also recently feature on the new show on the 'Circle' network "Stand Up Nashville – Live From Zanies!" hosted by Henry Cho.
Andy is a husband and father of two daughters that will be the death of him. He also happens to be an accomplished artist with a BFA in Graphic Design, so when he's not traveling or performing or being a stay at home dad, he's drawing pretty pictures.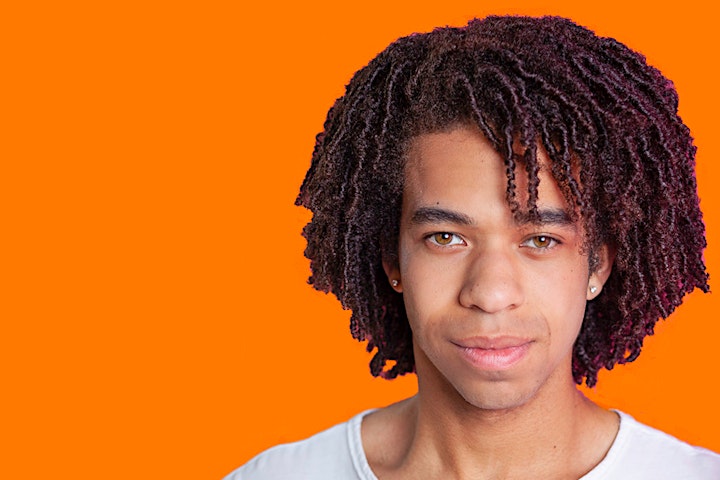 FEATURE: CALEB ELLIOTT
Caleb Elliott is a comedian, writer and actor from North Carolina. He has been performing since he was eleven. It all started at his junior high talent show. The roaring laughter from the crowd was all he needed to know that he wanted to do stand up as a full-time career.
Delivering sets at goodnights Comedy Club in Raleigh, North Carolina at the age of fourteen, he impressed the crowd with his charming demeanor. When the club owners heard this super star kid comic, they invited him to open for Bill Bellamy the same year.
Since then, Caleb has had the pleasure of working with comedians such as Tracy Morgan, Ralphie May, Sheryl underwood, Donnell Rawlings, John Reep, DeRay Davis, and many more! Now fully pursuing his comedic career he continues to hit the stage all over the country.
Caleb has an upcoming Dry Bar Comedy Special Season 5, and is currently on tour with legendary comedian Sinbad, While performing and touring in clubs all over the country he was selected to perform in the Oak City Comedy Festival and the San Diego Comedy Festival.
Organizer of COMEDY ZONE with Andy Forrester and Caleb Elliott