COMEDY SHORTS BLOCK

Saturday, March 29, 2014 from 12:15 PM to 1:30 PM (EDT)
Event Details
As part of our 10-day celebration of the moving image, the Atlanta Film Festival proudly presents the Comedy Shorts Block (62 min); programmed by Christina Humphrey.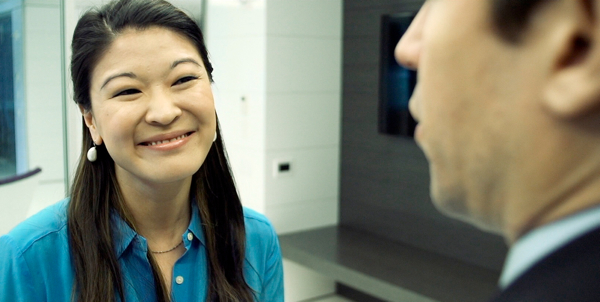 SCREENING DETAILS
Location: 7 Stages Theatre, Main Stage
Seating Time: 11:45AM (12:15PM showtime)
Price: $10.00
Run Time: 62 minutes
Line Information: Ticket buyers will be admitted into Priority Seating Group B; a greeter will be available at all ATLFF venues to guide you to the correct line.
After Party: All Saturday, March 29th ticket-buyers are invited to join our filmmakers, sponsors, community partners, and staff for our after party at the Highland Inn Ballroom; festivities will kick off at 9PM. 

PROGRAMMED SHORTS
Melon Head
Andy Fortenbacher - USA - 13:53 
 – The only way to a woman's heart is to scare the HELL out of her! 
Stay at Home
Cedar Daniels - USA - 13:56
 – A comedy about finding the balance between one's career, one's family and one's high powered, bolt- action sniper rifle.
This is It
Alexander Engel - USA - 3:00
 – Two college kids. First apartment. Shit gets real. Fast.
Housesitter
Rex New, Thia Schuessler - USA - 12:15 
 – When bored housesitter Amy is taken hostage by a wanted fugitive, she welcomes the company with open arms.
Slash
Clay Liford - USA - 9:15
 – A 13-year-old boy writes Harry Potter erotic fan fiction as a means to become comfortable with his sexuality.
Human Resources: Sick Days Aren't a Game
Jeff Barry - USA - 10:40
 – The reign of Kendra Kurtis, Shen Com's respected and feared Director of HR, may be over when her assistant, Perry, is charged with the task of her termination. But how do you take down the queen who hired half the company and made you who you are? 
 
For trailers and additional information regarding the Comedy Shorts programming, please visit the block's home on our festival website here. 
 --------------------------
Christina Humphrey is the Atlanta Film Festival's Short Film Programmer; she lovingly curated each of these films, out of over 2,000 submissions from 20 different countries, for our 2014 festival audience and filmmakers. 
-------------------------- 
ADDITIONAL FESTIVAL INFORMATION 
Oye! There's more?! Yes, but just a little. 
MEMBERSHIP INFORMATION
Whether you're interested in a casual festival experience, or an all-out access-all kind of experience, we have an affordable option for you. Even if your plan is just to see a couple movies, you might find that our MovieHopper Card is well-worth the $50 investment.
At $50, if you attend (5) screenings, your investment is fully paid for; and even if you don't attend (5) screenings during the festival, your MovieHopper card comes with a year-round membership (includes discounted and free screenings, workshops, and events).
Click here for further badge, MovieHopper Card, and membership details.
HELPFUL LINKS
Atlanta Film Festival -- Our main festival website; everything about everything is here!
Box Office FAQ -- Ticketing, membership, and box office questions, answered.
Membership Information -- Save money, see movies. Become a member today!
SCHED -- View our online schedule, purchase your tickets; all from one location, on your computer, or from a mobile device.
REFUND POLICY
All festival sales made online, or at the festival box office, are final upon purchase. If you have any questions regarding this matter, please contact our box office personnel using the information provided below. 
CONTACT OUR BOX OFFICE 
At all festival venues, box office will open 1-hour before the first screening of the day, and will close 30 minutes after the last screening of the day commences.
Our box office team loves texts -- for the quickest response to your inquiry, send us one!
Text/Call: 470-296-0170
Email: ticketing@atlantafilmfestival.com 
Messages left by phone, email, and/or text, outside of the box office hours, will be answered upon the next box office opening.
-------------------------- 
Stay up-to-date on all festival happenings and contribute to the social experience of other festival-goers by using our #ATLFF hashtag! Everyone here at Festival Headquarters loves photos and can't wait to see your favorite festival moments!
Thank you for supporting our local film community and the Atlanta Film Festival!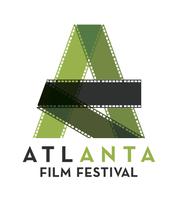 Organizer
Atlanta Film Festival
The Atlanta Film Festival is a membership-based 501(c)(3) arts non-profit with a mission to lead the community in creative and cultural discovery through the moving image. ATLFF presents a diverse slate of year-round offerings for film-lovers, filmmakers, and industry professionals.  Year round programs —screenings, parties, panels, workshops, and other educational events –provide a forum for building the community of film lovers and film supporters.  By bringing audiences and filmmakers together, the Festival has the opportunity to broaden the perspective of both artists and moviegoers.