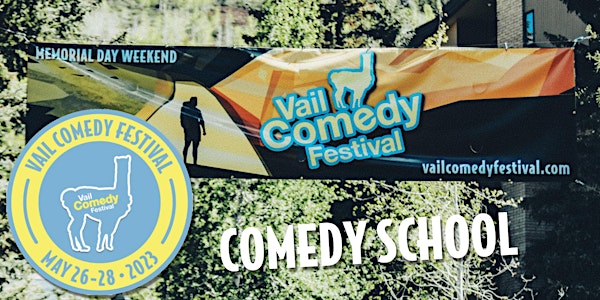 Comedy School at Vail Comedy Festival May 25, 2023
A day of sessions with Christie Buchele and special guests
Date and time
Thursday, May 25 · 10am - 5pm MDT
About this event
One day comedy school for wanna-be comic, working comics and professionals who want to be funnier.
Schedule TBD but approximately 10AM to 4PM with an opportunity to perform.
The day will feature 25 minute sessions with 5 minute breaks all day long. In-person topics may include:
Strategies for dealing with hecklers
Strategies for using your time wisely when you're still an open mic'r
Using details to make your joke pop
Taking a story from the dinner table to the stage (possible double session)
Body Language crash course
Connecting to emotion to write jokes
In addition we will have special guest teachers joining by video conference and in-person with topics expected to include -
Comedy Club Etiquette - How to not be annoying, how to get booked and how to say booked at clubs (from a nationally touring headliner)
Ask a TV booker anything - Q&A with a booker for a comedy show with millions of viewers (from the booker of a major network television program)
Making a writer's packet - how to get hired on a comedy TV show as a write (from the writer on a TV comedy program)
And much more!
The comedy school is curated by Christie Buchele a nationally touring comic and comedy instructor who has taught seminars in Denver, Aspen and beyond.
About the organizer
This event is organized by the same team that has poured love into the Vail Comedy Show for going on 4 years. The Vail Comedy Show is well known for hilarious, sold-out shows in a destination resort town, for which it has received international press coverage. The 2022 Vail Comedy Festival was named a "Best Bet" by the Denver Post and sold-out. It was a big hit. See some pictures!