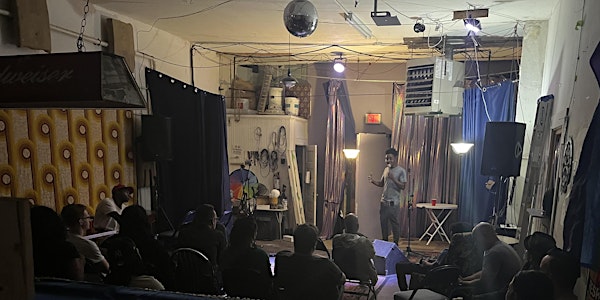 Comedy Open Mic at the Lamplighter Lounge
Comedy is like a musical instrument that you can only practice in public. This is the open mic where that happens. No promises of quality.
When and where
Location
Lamplighter Lounge 1702 Madison Avenue Memphis, TN 38104
About this event
This is an open mic. Anyone can sign up. This is where new comedians come to learn the ropes, good comedians come to try out new material that's not quite there yet, and where bad comedians come to do what they do.
It's free. You didn't pay to get in, so you don't deserve to have expectations. Occasionally the new stuff works and it's very exciting, like catching a fish or watching a someone score a goal in soccer, but you're only hurting yourself if that's what you come in expecting.
Want to try comedy yourself? Arrive for sign up at 8, the mic starts at 8:30 and the stakes are nice and low. Anyone can sign up, just try to be funny in a way that doesn't make women hate being there. You get 5 minutes, with the one-minute left warning light at 4 minutes, or whenever you alienate the audience.
Every Wednesday at 8:30 PM. Hosted by Charlie Vergos, or whatever comedian's in town when he's not.