Description
The Haarlem Comedy Factory and DeDakkas present their fifth Comedy on Top of Haarlem, with a new excellent line up with comedians from all over the Netherlands and abroad. And the skyline of Haarlem as set!
Online tickets with discount (€ 10 p.p. instead of € 15 p.p. at the door).

Program
- 8:00- 8:30 PM: Doors open & Drinks.
- 8:30-10:00 PM: Haarlem Comedy Factory. Entrance with tickets.
- 10:00-11:00 PM: Drinks for who wants to discuss the comedy or just have a chat and a drink.
Comedians
Mark Beadle
Mark is originally from south London and like all the best comedians supports Crystal Palace. He has been living and performing in Berlin for over 5 years. He is also a qualified archaeologist which, like comedy, is a great way of not making money. He likes red wine if you're asking.
Jacob Adriani
Jacob has sought the spotlight since he left the womb and found in 2016 that stand-up comedy means you get all that spotlight for yourself. Since then he's been routinely classified as an originally absurd banter-merchant, among other semi-compliments. He'll shape an energetic show with food for thought and thoughts for people.
Richard Walker
I've been living in Amsterdam so long I thought I was Dutch but then I looked at my passport and it turns out I'm British. Sorry.
Nira Tal
Nira Tal, born and raised in Israel. Living in The Netherlands long enough to know better. She has the tendency to say the unspeakable (no topic is off limit) whenever she gets a microphone in front of her. Well actually, in general whenever someone is listening: 'If it's funny it's worth saying!'
Ronan Brosnan
Considered tall in his native land of Ireland, Ronan has taken to standup since moving to Amsterdam to cope with his newfound vertical mediocrity.
Ken Parsons
Time Out dubbed him the Maestro of the Underground as he has been performing at and setting up events for comedy, music, spoken word and poetry for decades.
Top gigs include Glastonbury Festival, Cologne Comedy Festival, special guest headliner at Musical Comedy Awards in London and a comedy sketch on the mainstage to a packed Paradiso and recently as 'newsreader' in a stellar line up at the Roast of Britain, also at the Paradiso.
Tickets
Online tickets: € 10 p.p. Remaining tickets can be bought at the door for € 15,00 per ticket (cash). Make sure you don't miss it and buy your tickets with discount online.
Venue
DeDAKKAS, on top of Haarlem. Go to and IN (literally) Parking De Kamp, take the elevator till the 6th floor to bar/restaurant DeDAKKAS. Follow the signs Haarlem Comedy Factory.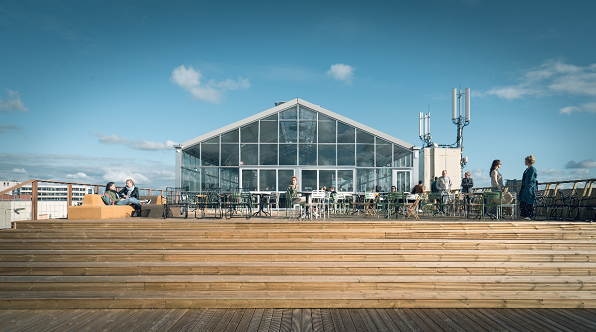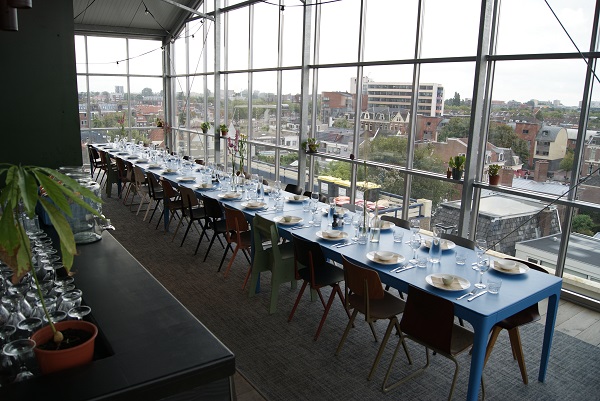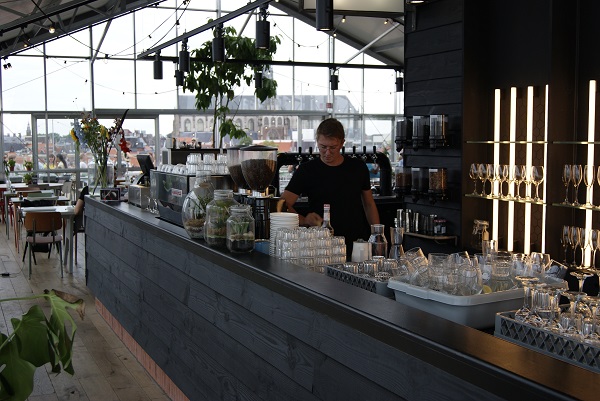 Organizer of Comedy on Top of Haarlem 5