Description
The show starts at 7pm, doors open at 6pm. Get your tickets online for guaranteed seating.The NYE shows have sold out for 3 years in a row and this year should be no different.

COMEDY MACHINE is a one-night, three-round comedy tournament featuring eight comedians all competing to be chosen as the champion. At COMEDY MACHINE, comedians literally live and die by the fans. COMEDY MACHINE promises to leave you on the ropes with laughter--and loudly cheering for your favorites!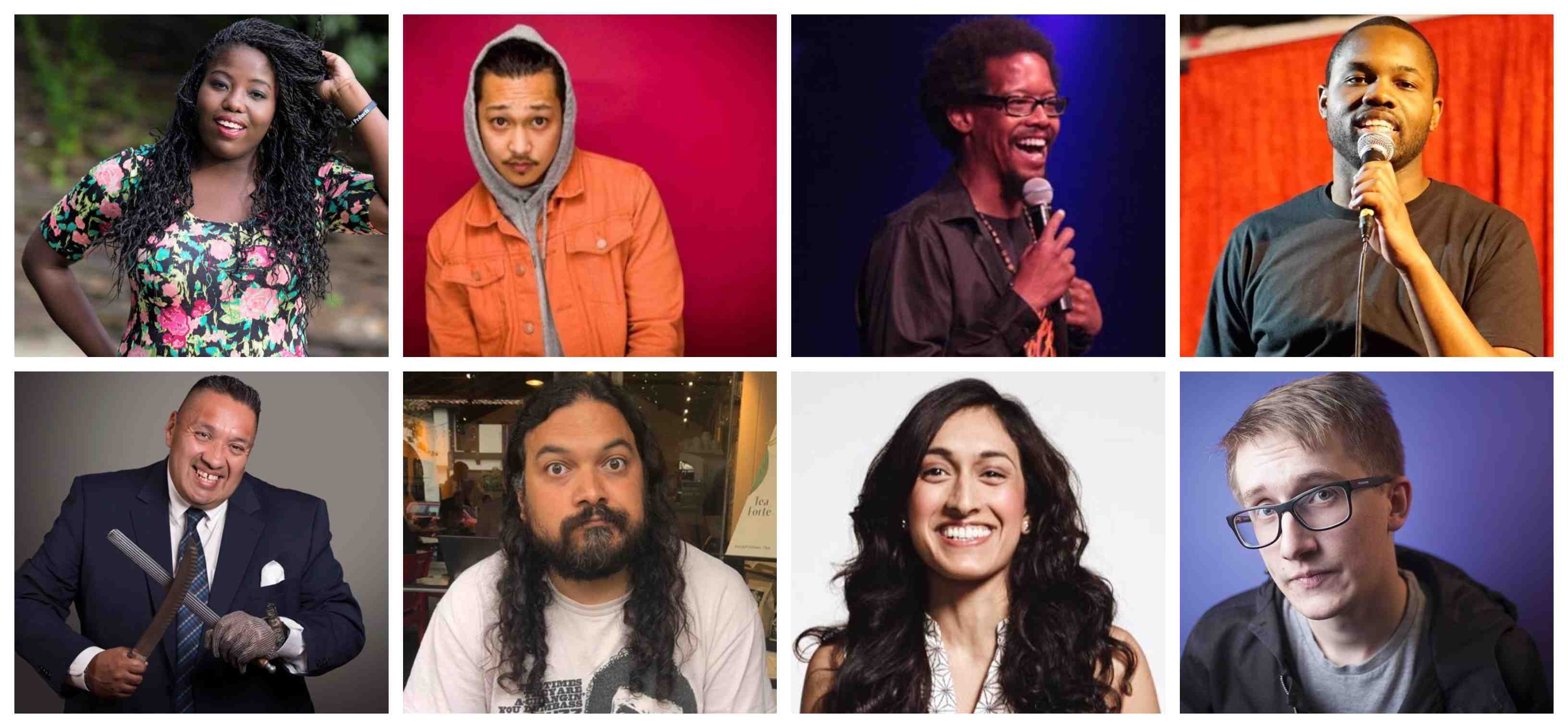 On December 31st, we bring the best of the best together from our weekly shows for a Tournament of Champions. This show includes the winners from the weekly COMEDY MACHINE Oakland shows held throughout 2018.
1. Alexandria Love (Punch Line SF)
2. Andrew Orolfo (2017 Tournament Of Champions Winner)
3. Bryant Hicks (Opened for Dave Chappelle)
4. Kazeem Rahman (Van Nuys Comedy Club)
5. Mario Montes (Cobb's Comedy Club)
6. Mean Dave (Punch Line SF)
7. Priyanka Wali (Featured in Women's Magazine)
8. Ryan Goodcase (Rooster T Feathers)
Check out the special NYE Menu from Spice Monkey below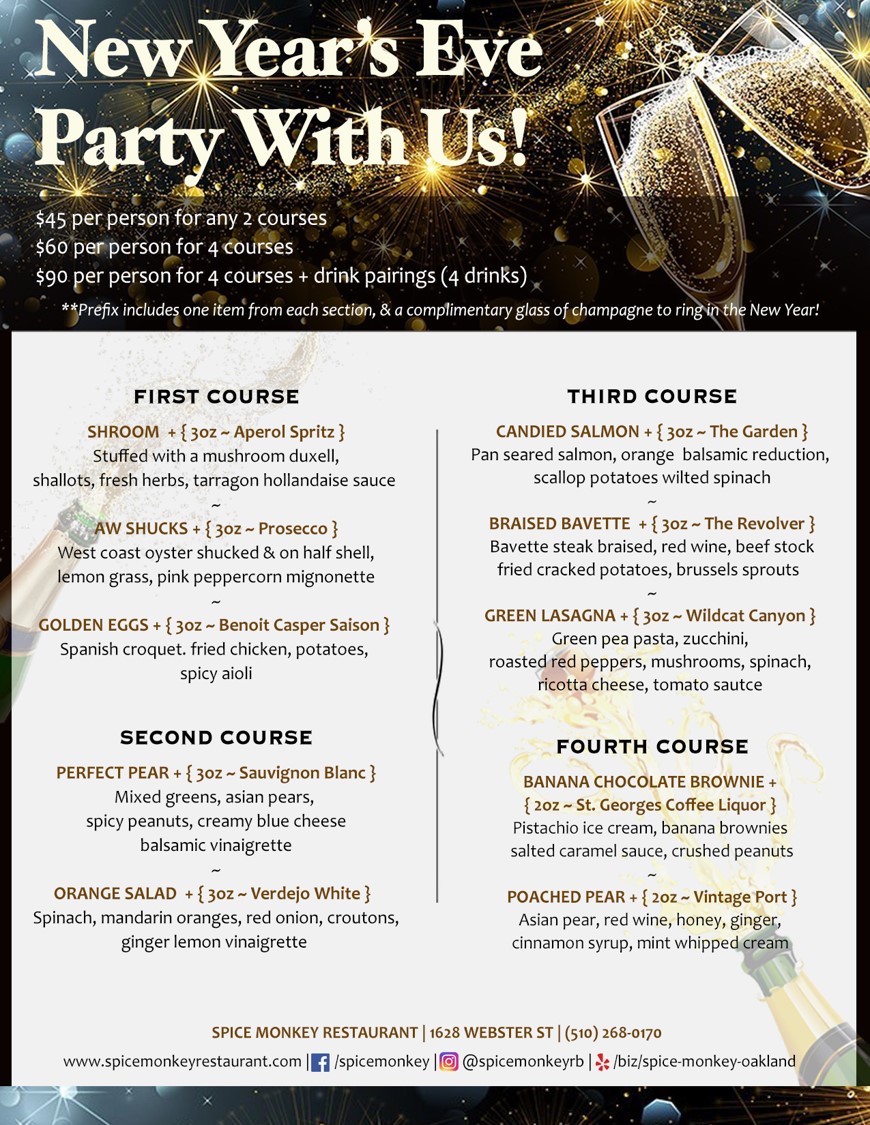 The venue is not wheelchair accessible. You will have to walk up a flight of stairs.
See seating chart - www.comedyoakland.com/seating-chart.html
Can I order food/drinks at the show? Can my group sit together? Whats your cancellation/refund policy? Got questions? Check out our Frequently Asked Questions - www.comedyoakland.com/faq.html