Description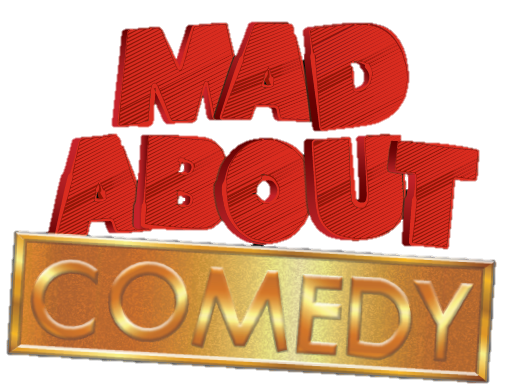 Saturday September 30 it is Comedy Night again at Piasau Boat Club.
3 amazing stand up comedians will give you a very funny evening with big laughs. A night to remember!
EARLY BIRD TICKETS UNTIL SEP 23!
About the Comedians:
Aidan Killian:
Aidan Killian is a charismatic Irish comedian, described as a 'Wonderful storyteller' and 'Masterclass in satire' - Bunbury Magazine ★★★★★. UK reviewers, Chortle described his comedy as, 'hysterical.. passionate driven intelligence.' They also wrote, 'You'll see nothing else… to compare with this.' - Chortle ★★★★. Expect comedy with an edge.
He has done 6 Edinburgh Fringe Festivals, was a 'highlight' at Glastonbury Festival 2016 and was just nominated for Best Comedy Show at the World Fringe in Perth 2017. His previous shows have covered banking corruption, religion and whistleblowers and he often challenges the audience with topics that are 'Deliciously subversive' - The Advertiser (Adelaide) ★★★★. The Australia Times wrote about his latest show, 'This show should be exposed to as many people as possible, as this comedian knows how to maximise funny.'
He has been performing at festivals and fringes all over the planet and has been making people laugh on BBC, Russia Today, RTE, Vodafone Comedy Festival, Electric Picnic, Bali Spirit Festival, Brighton, Perth, Adelaide, Melbourne and many more.
DEEPAK CHANDRAN (IND)
Deepak is a comic who does comedy because he hates cliché's, corporate culture, established norms of supremacies, authority. His comedy reflects his upbringing, relatable struggles of a corporate rat, larger view of the world from the nomadic life lived till date !
Is a regular in the best venues of Singapore, and is a budding Comic, with a lot of promise.
AWARDS:
2017 - FINALIST Bangkok International Comedy Competition
2016 - FINALIST Hong Kong International Comedy Competition
2016 - FINALIST Hyderabad International Comedy Competition
Sam Chee:
Sam See is part of the region's new wave of stand-up comedians, with the wit, skill and liver capacity to entertain audiences of all kinds. Based in Singapore, he has opened for comedians Harith Iskander, Pete Johansson, Gina Yashere, Dara Ó Briain & Ed Byrne, and has performed in numerous comedy festivals in Asia, including the Singapore Comedy Fringe Festival, Manila Improv Festival and the Kuala Lumpur International Comedy Festival.
Sam has also been working with Comedy Central Asia since its inception for both live and televised performances, earning him a spot as one of their featured comedians online and on screen. His comedy chops in both stand-up and improv have also led him to numerous overseas performances, entertaining audiences in Melbourne, Taiwan, Malaysia, Tokyo, Hong Kong, Macau, Myanmar and the Philippines.
Sam was on Singapore's first ever comedy panel show, OK Chope!, filmed and telecast live every Wednesday at 7:30PM. He was one of the permanent panellist who spents each week poking fun at news and current events happening both in Singapore and around the world, along with mainstays to the Singapore entertainment scene Vernetta Lopez and Najip Ali.
Date and Time
Location
Refund Policy