About this Event
Doors at 7pm | Show at 8pm | 21+
Seacoast-based comedian and host Josh Day has opened for Dave Attell, Gilbert Gottfried, and Drew Lyndh, and is currently the Producer of Stone Church Comedy Series. Josh will be bringing the best in local regional talent to The Press Room stage for lots of laughs and guaranteed good times.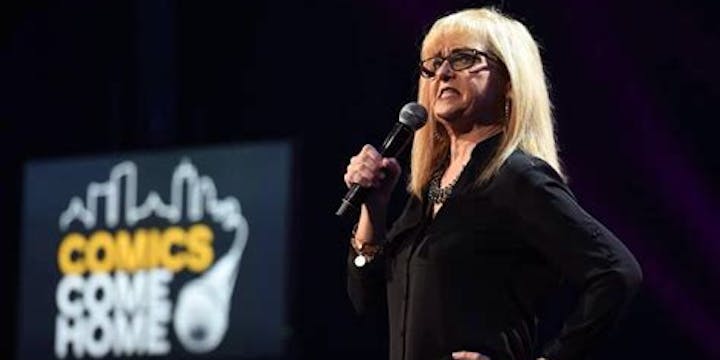 About Christine Hurley
Christine Hurley loves what she does…making people laugh! Married to Jimmy Hurley and having five kids, Christine is never at a loss for comedic material.
Like any great comedian, Christine has an innate ability to see humor in "everyday" situations. For years, she entertained family, friends and neighbors in their kitchens, at barbeques and the grocery store aisles. The only difference now is she uses a microphone and a stage.
Christine's maiden voyage into the world of stand up comedy was an open audition in New York City. The television network Nick at Nite was looking for "AMERICA'S FUNNIEST MOM." She figured if it didn't go well, no one in New York would have known who she was anyway… Turns out it went well! Out of thousands of entries, Christine was selected to be a finalist on the nationally televised show. The producers of the show included Carol Leifer (Seinfeld show producer), Jeff Singer (talent scout, Montreal Comedy Festival), Jeffrey Ross (Comedy Central roast master) and actress Sandra Bernhardt.
Her stories and views on motherhood and marriage are exactly what everyone is living through…people get it and love it!
Christine has quickly become a favorite in the Boston comedy world. She works with, and is respected by Boston's comedic legends. Among them being; Don Gavin, Lenny Clarke, Steve Sweeney, Paul D'Angelo, Paul Nardizzi, Patty Ross, Tony V, Loretta Laroche.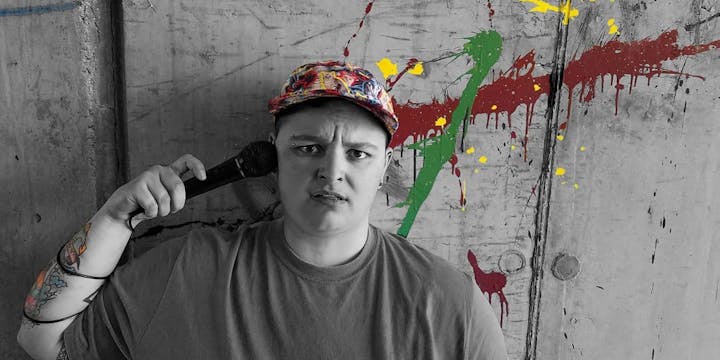 About Jai Demeule
Jai Demeule - Studio of Madness, Laugh Shack, Notch Comedy Night.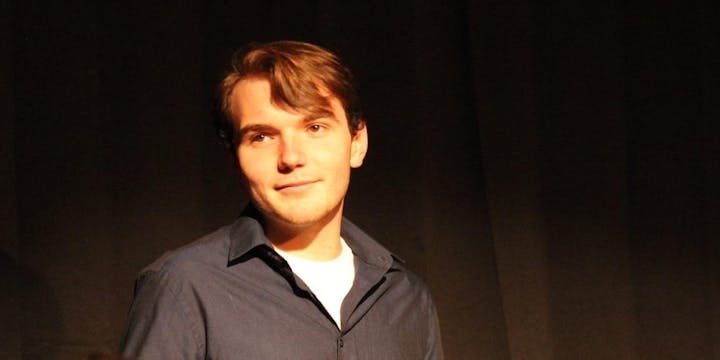 About Alex Williams
Alex Williams is a young up and coming Comic from the North Shore of Massachusetts, while not producing Notch comedy Night and the Castle Comedy, on stage he uses his extensive knowledge of history, disdain for society and his dry wit to meld real life stories through fantastical journeys through an esoteric comedic landscape.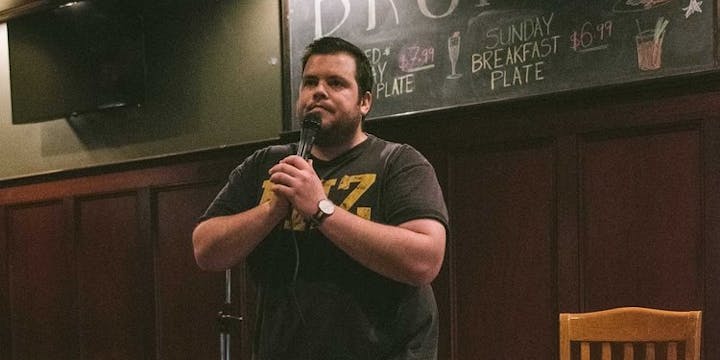 About Emmett Delaney
Emmett Delaney - League Minimum Comedy, The Hideout, The Comedy Studio.