About this Event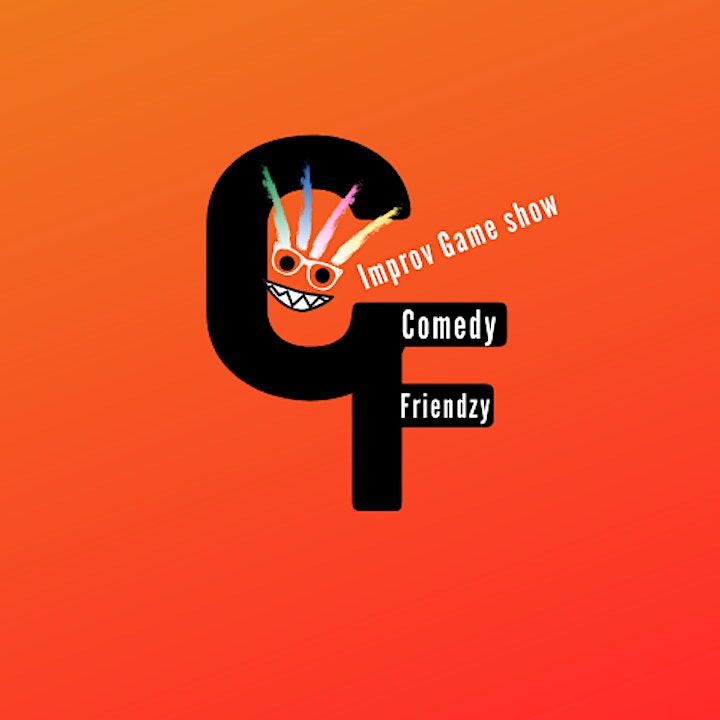 Comedy Friendzy: Joke Game Show is an interactive Show. Entertainment Adults can enjoy with your kids.
JULY 10th 8pm Show is 18plus for Adults
Hollywoods Squares meets Who's Line?
Comedians from LA, NYC, Chicago and around the country compete to be the funniest while making up jokes on the spot, fueled by your suggestions. You get to vote for your favorite players and they get points towards champion and Host Chad Shapiro's Best Friend.....until next show.
Hosted By Chad Shapiro (NBC, MTV, MSG, LOGO, SiriusXM radio)
Pay what you can. Please get a Donation Ticket $1 or more.
Free ticket available: Show link will be in your confirmation email (scroll to the bottom). or go to http://www.twitch.tv/SetsComedyEnt
This week we have players from Comedysportz , IO West, Pack Theater, UCB, Groundlings and Stand Up comedy clubs around the country.
Cast: Niki Hart (Los Angeles and NYC Theaters) Jimmy Mac (Utah, Los Angeles Theaters, Podcaster) Arlie Schrantz (Impro, Los Angeles Theaters) David Sharp (Stand Up Clubs and LA Theaters Aaron Caponigro (TV Sitcoms, Chicago, LA , Stand Up)
Special Guest from TV, Theaters, Comedy Clubs.
Bill Chott, Will Rubio, Miranda Parham, Lauren Kezon, Michael Morales, Katie Stout, Ian Baker, Aaron Caponigro, Ken Breese, Joshua Budman, David Pustansky, Chris Estrada, Joe Olivares, Marty Gordon, MJ Kang, Rob Moore, Muneeb, Ruth Oroshnik, Val Clifford.