Description
HAVE FUN but never at another's expense! - Walt Frasier
SUMMER 2019 features seven weeks of comedy camp. Each week is a self contained session with classes in improv and stand-up comedy. Monday starts with a master class in Improv Comedy, introducing a number of warm-up, technique and performance games. Then we move into an open-mic style session where students develop original stand-comedy routines, starting with personal stories of observation and experience. Tuesday - Thursday are more like rehearsals than classes. A series of mock performance sessions develop experienced performers. Every week we introduce new games, review class faves and develop a new 2-3 minutes of stand-up comedy which get presented at our weekly showcase, Friday at 2pm.
Camp starts Monday-Friday at 9:30 - Daily Drop Offs start at 8:45
Day ends Monday-Thursday at 4pm - late pick ups till 5pm
Friday dismisses after showcase (3:30pmish)
Ages 7-17 welcome!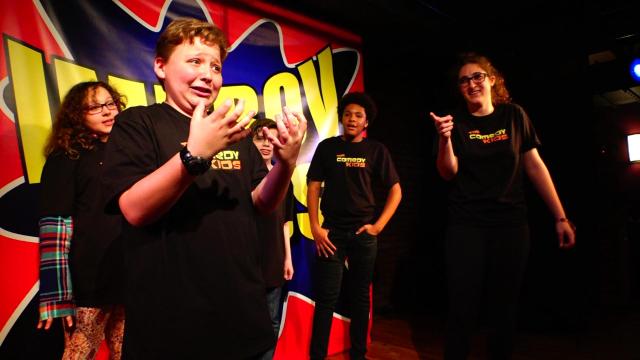 $450/Week includes a five days of classes, weekly showcase, admission to professional shows (all at same location), lunch and snacks.
TWO/THREE REGISTRATIONS - Sign up for two weeks OR Sign up siblings and save. OK to take advantage even if not doing consecutive weeks.
Health info, emergency contacts and other info - We will contact all for this info at least a week before camp starts. If we do not get responses to these emails, forms are available the first day of camp.