Location
Broadway Comedy Club
318 West 53rd Street
8th Avenue
New York, NY 10019
EACH WEEK is a complete program in Improv and Stand-Up Comedy. Join us for one, two or all ten weeks.
About this event
ITINERARY December 2021
8:45am Daily Early Drop Off - Free time, socialize. OPEN MIC - use the stage to practice stand-up and sketch comedy routines, student run play time. At least one adult
9:30am Morning Warm-ups
10am Morning Improv Comedy Class, play games that build technique and learn new performance games.
12-1:30pm Lunch Break & Open Mic FREE TIME 12-12:30pm. Students supply their own lunches. 12:30-1:30 continue enjoying lunch while students take turns rehearsing stand-up comedy routines.
1:30pm Afternoon Improv Comedy Class: Master class in performance.
2:45 snack break.
3pm Watch professional Show - Advanced teen students invited to play along. Families invited to watch as well. (Open to public tickets are normally $25 plus a one drink minimum - Tickets are FREE for campers and their families, one beverage minimum for non campers).
NO CAMP, FRIDAY, 12/31/2021. HAPPY NEW YEAR!!!!!
FEES
JUST $300 for December Camp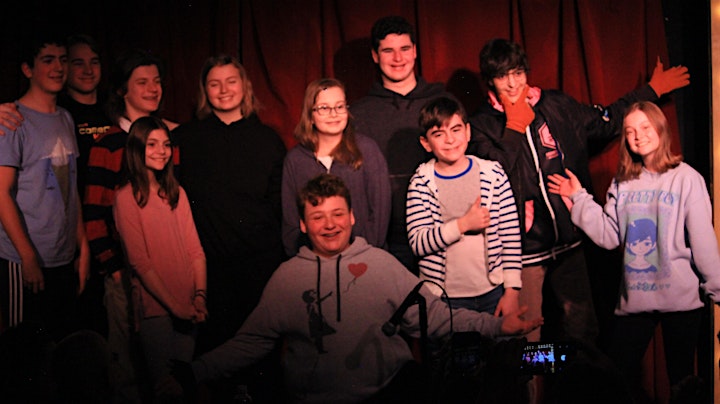 We are very excited to be back offering in person comedy camp for kids & teens at the Broadway Comedy Club, Times Square, NYC. However we understand many are not ready for in person events. So we have three options to participate, including online options available worldwide. Click links below for full itineraries of each program or EMAIL your questions to Artistic Director, Walt Frasier. eightimprov@gmail.com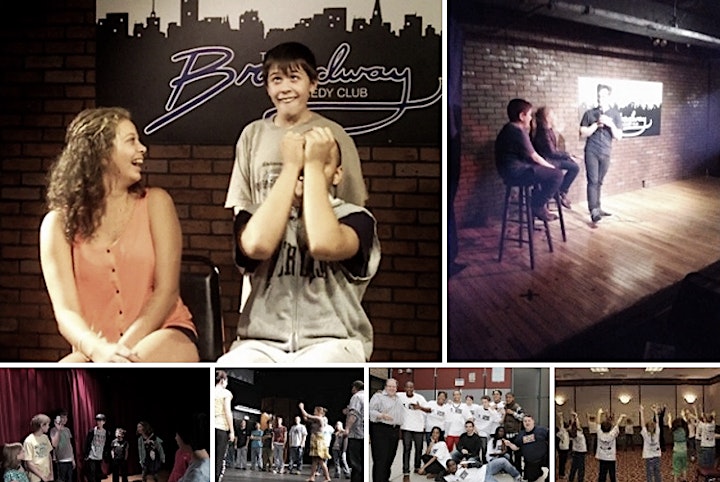 STAFF
Artistic Director, Walt Frasier, is a New York City based actor, comedian and singer that has appeared on TV (Billions, Blue Bloods, Royal Pains, Lilyhammer, Letterman, etc) and STAGE (Off-Broadway, Regional Theater and National Tours). A professional actor since 1995, Frasier has been performing and teaching comedy since 2002.
Stand-Up Comedy by Walt Fraser is a text book for comics and teachers looking to bring fun creative writing sections into the classroom.
Improv on Zoom by Walt Frasier is a list of games with tips and tricks to play online as well as Improv technique and wisdom.
Walt Frasier has been teaching kids, teens and adults for 18 years. In addition to his comedy school in Times Square (NOW Online) Frasier has worked with hundreds of corporate teams, colleges and K12 schools.
Other staff includes professional teaching artists from Improv 4 Kids as well as our teenterns (OUR CITs)- current and former students for two or more years that now help run shows and class sessions.