Description
January in San Francisco is all about Sketchfest Comedy Festival and all things funny. This book talk is certainly that! Join us for an evening of laughter with Irish entertainer and bestselling author David Nihill.
Tickets include wine, beer and soft drinks and for the first 50 people to buy tickets, a signed copy of David's bestselling book Do You Talk Funny.
In what doesn't sound like the best plan ever, David decided to overcome his fears by pretending to be an accomplished comedian called "Irish Dave" who just happened to be on tour in America for one full year, crashing as many comedy clubs, festivals and shows as possible. One part of the plan was at least logical: he was already Irish and already called Dave.
In one year, David went from being deathly afraid of public speaking to hosting business conferences, regularly performing stand-up comedy, and winning storytelling competitions in front of packed houses. He did it by learning from some of the best public speakers in the world: stand-up comedians.
He also told a lot of funny stories along the way. Join us as David shares them along with the principles, techniques and tools of the world's best TED speakers in a humorous talk based on his bestselling book Do You Talk Funny? 7 Comedy Habits to Become a Better (And Funnier) Public Speaker.
Tickets include wine, beer and soft drinks and for the first 50 people to buy tickets, a signed copy of David's bestselling book Do You Talk Funny.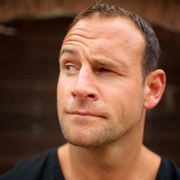 About the Author:
Born and raised in Dublin, Ireland, David is the author of the best-selling book Do You Talk Funny? and the Founder of FunnyBizz Conference. His work has been featured in Inc., Lifehacker, The Huffington Post, Fast Company, Entrepreneur, NPR, The Wall Street Journal, The Irish Times, and Forbes.
His program with over 24,000 students has been featured by Prezi as one of the best training courses for presenters, his book remains one of the highest rated in the world on the (usually not so wildly exciting) topic of public speaking and his content has been read by over one million people.
A sought after international business speaker, David has also performed standup comedy at leading clubs including Cobbs, the Comedy Store, the Improv, the Punchline and the Upright Citizens Brigade, even though he strongly denies being a comedian and is well aware most people don't understand his accent. As a storyteller he finished runner up in NPR's the Moth's largest US story telling competition and has won multiple Moth Storyslam competitions.
A graduate of the UCD Michael Smurfit Graduate Business School he calls San Francisco home when immigration officials permit, and was named on the 2017 Irish America 100 List, which recognizes the accomplishments of the best and the brightest Irish-American and Irish-born leaders.
A big fan of travel and languages David has lived and worked in 12 countries and visited 68 and counting.
More info here
What they are saying about David's talks:
"One of our most sought after trainers"
– Nasdaq
"We can't wait to have him back"
– Stanford Graduate Business School
"Best presentation in thirteen years of our conference"
– Generali
"Best talk I've heard in a long time"
– Audience member
Social comments and reaction here
What they are saying about the book: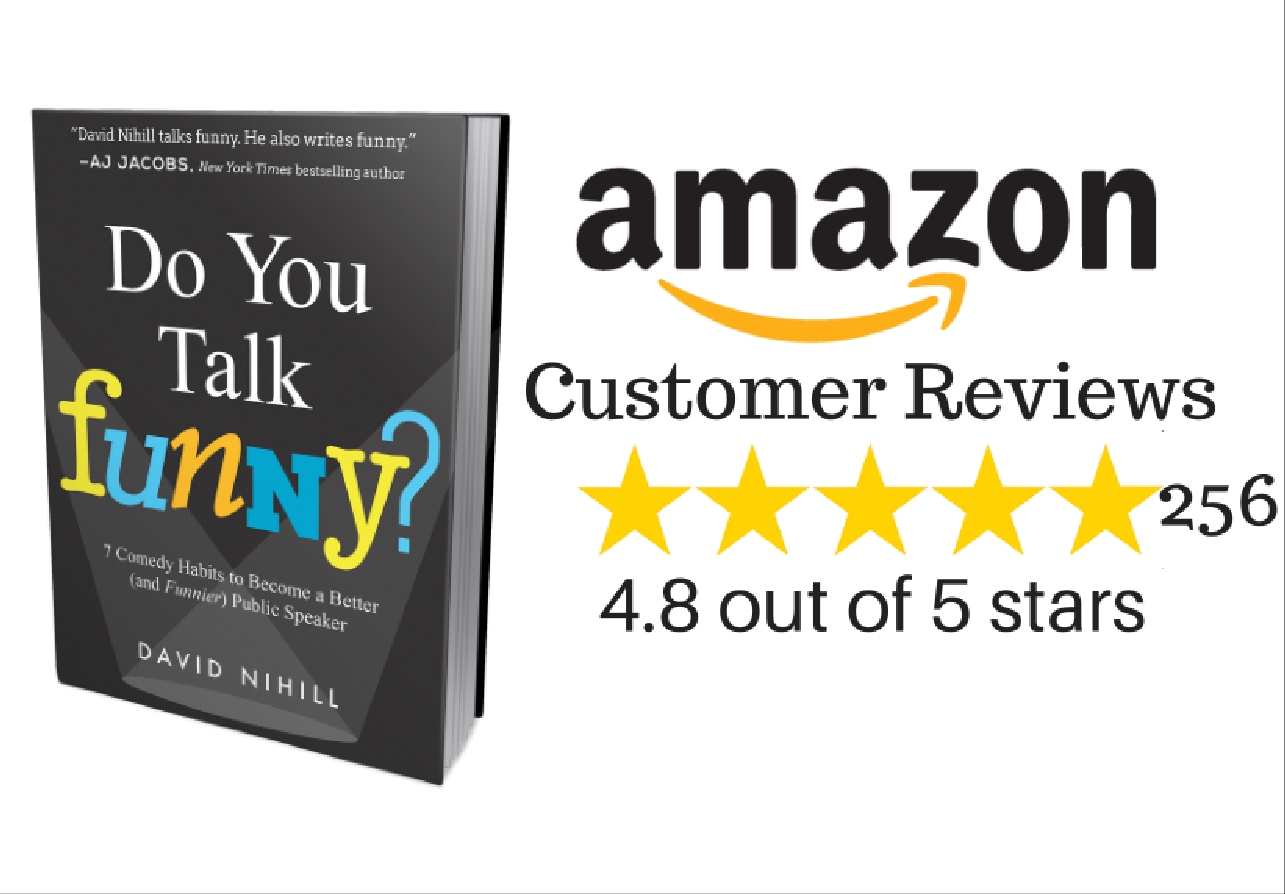 "David Nihill talks funny. He also writes funny. But his book isn't just entertaining, it's incredibly useful. It's packed with effective and easy-to-implement tips that have helped me in my presentations."
—AJ Jacobs, author of Drop Dead Healthy and The Year of Living Biblically

"Your next talk will be 10 times more entertaining if you read this book."
—Charlie Hoehn, author of Play It Away: A Workaholic's Cure for Anxiety

"This is a book you don't just read, it's a book you DO. Look, I'm such an expert in this field that I'm quoted in the book, and even I learned a tremendous amount reading it, so I'm gonna guess you will too."
—Bill Grundfest, Golden Globe Winner, 3 Time Emmy Nominee, Founder of NYC's Comedy Cellar

"It is one of those rare books that makes you think, laugh, and embrace your quirky self. In an inspiring and entertaining manner, Do You Talk Funny? teaches you how to find your inner storytelling mojo. A great read!"
—Michael Margolis, CEO, Get Storied

"Not only does David nail how to add funny to your talks, he also practices what he preaches in this very entertaining read. My two complaints are: 1) This book didn't exist when I started as a speaker and 2) I didn't write it."
—Andrew Tarvin, author of Humor That Works, award-winning speaker, NYC-based comedian

"From writing to performing to where to put your hands, David Nihill will help you become a more humorous storyteller."
—Peter McGraw, University of Colorado professor, director of the Humor Research Lab (HuRL), coauthor of The Humor Code: A Global Search for What Makes Things Funny

"Read this book and you'll enjoy presenting to people, they'll enjoy listening to you and crucially they'll happily retain your message. A riveting read, a super story, and awesome advice."
—Neal O'Gorman, CEO, Artomatix

"David's rich life experiences shine through in this wildly entertaining guide to public speaking. Whether you're reading it for fun or to stand out at your next business presentation, I promise you'll be inspired."
—Sami Aziz, Producer on ABC's Shark Tank and two-time Emmy Award Winner
Q: Is this event real? It sounds too good to be true.
A: It's as real as the moment you realize you shouldn't have tried to save money by going to Supercuts. Plus, you won't leave looking like George Jefferson.
Q: I heard a rumor that it is actually possible to die laughing at your event. Can you confirm or deny?
A: Next question. This is too controversial.
Q: Do business and humor really work together?
A: Yes they do. Just like Steven Seagal and a strong male ponytail.
Brought to you with thanks to: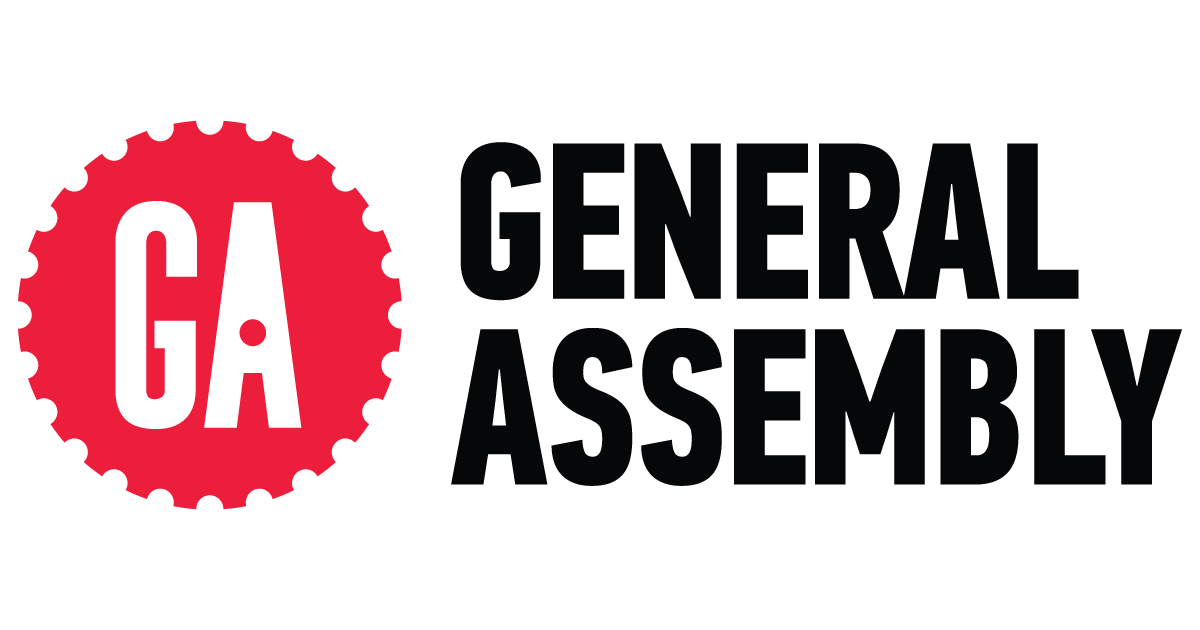 Refunds:
All tickets are non refundable.
Ticket Transfers:
If you're unable to make it, you can transfer your ticket. To do so, email team@funnybizz.co with the new attendee's name, email, title, company, and phone number. Please note, tickets can only be transferred to another ticket holder until 12 hours prior to the event.
Buyer Information:
By submitting the order form, you agree to be filmed and photographed as an attendee of FunnyBizz Talks and grant FunnyBizz Services LLC permission to display, copyright, modify, print, and publish any video, sound, photographs, or media that may be captured of you during FunnyBizz Talks.