Description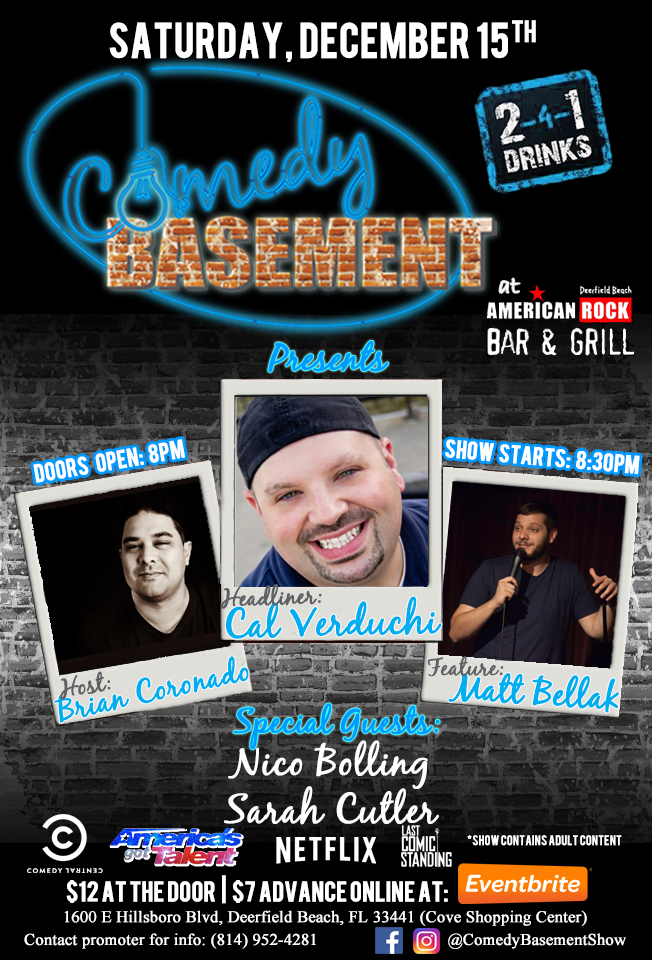 Comedy Basement presents Cal Verduchi (Comedy Central) on Saturday, Dec. 15th!

Doors open at 8 and show starts at 8:30.

As always, 2-for-1 drinks all night and free parking!

The show also includes touring comic Matt Bellak (feature) and Brian Coronado (host), with special guests Sarah Cutler and Nico Bolling!

Here's more info about our Headliner Cal Verduchi, as seen on Comedy Central!

Armed with impressions and caffeine, Cal has been taking his high energy act to comedy clubs all over the country. Ever since he was a small child he was making people laugh by doing impressions. Now Cal combines hilarious dead-on impressions with edgy high energy antics to make audiences everywhere cry laughing. From Ozzy Ozbourbne to Chris Farley -- he does it all, not to mention making people laugh the moment he sets foot on stage. Frenetic? You bet. Cal's the reason Valium was invented! Cal has just released a comedy CD entitled, "What's Wrong With Me???" Most recently, he's been seen on Comedy Central's The Graham Norton Effect.