New Year's Eve Comedy at the Campbell Theater in downtown Martinez This show will start sharply at 7:15 and ends with a Sparkling Toast at 9
About this event
New Year's Eve Comedy at the Campbell Theater in downtown Martinez
This show will start sharply at 7:15 and ends with a Sparkling Toast at 9:00 (the New York New Year) and you get to keep the commemorative champagne flute
As with all of our shows, portions of the proceeds from the sale of each ticket will benefit local non-profits. We've chosen to once again team up with the Campbell Theater, a 501(3)c non profit organization.  Additionally, portions of the proceeds will also go to the Food Bank of Contra Costa and Solano, one of our favorite charities.
"NOTE: This is a live indoor show. Note: All performers and theater staff have been fully vaccinated. In order to attend a production at Martinez Campbell Theater everyone in your party should be fully vaccinated."
Procedure: All persons will be stopped at the door like we have in the past! We will be asking for verification of vaccine. Show physical card or photo on your phone with name matching card and your ID Anyone not vaccinated or had their second shot two weeks prior to the show will be turned away!
Your Headliner for the evening is Tony Dijamco.
For over twenty-five years, Tony has been entertaining crowds all over the country with a blend of quick wit, imaginative storytelling and a healthy dose of sarcasm. Inspired at a very early age by the likes of Richard Pryor and George Carlin, the San Francisco native began sneaking into bars and comedy clubs just after high school thanks to his older brother's expired driver's license. Now residing in Los Angeles, his never waning drive and love of the art of stand-up has kept him pushing himself to be the best comic he can be.
After appearing on NBC's "Last Comic Standing", in 2011 Tony was the runner-up in the International San Francisco Comedy Competition which, coincidentally, is a place in history he shares with the likes of Ellen DeGeneres, Marc Maron, Dane Cook and Robin Williams. ("Yes, that's what they told me after the competition. And no, at the time, it did not make me feel better." – Tony Dijamco).
We've lost our co-headliner for the evening but replaced him with some great comics.
We have the very talented Iris Benson.
Iris has garnered such praise as "Bleak and honest", "pleasantly dark", "wonderfully weird" and "pretty good for a woman" by no one worth mentioning. Fellow comic Mean Dave says of her, " She is a very sweet person and a funny comedian who I relate to very much."
Former comic, author and former owner of the sadly, now closed, Green Machine Comics in Newark, CA, Steve Mix, says, "Warn your children about Iris Benson…before it is too late." Glenn Sumi of Toronto Now described her as "least likeable", "angry" and "misanthropic" upon seeing her perform at SheDot Comedy Festival in Toronto.
Iris has performed in many other comedy festivals all over the United States including Devil Fest in New York, the Cape Fear Comedy Festival in Wilmington North Carolina, the Idaho Comedy Festival in Boise,ID and The World Series of Comedy Festival in Las Vegas, NV.
Presenting Tito Gonzalez: One of favorite young comedians, Tito comes to from Berkeley via Uruguay. Winner of the Oakland Comedy Competition, you may have seen him locally at Cobb's, the SJ Improv, or even at local "Los Tristes" shows which he produces.
and David Coker: Another one of favorite local comedians, Dave Coker performs at local hotspots and produces fun little shows under Blockhead Comedy at the Epidemic Alehouse and Concord Tap House.
Hosted by Bob Johnston.
See CoCoComedy.com for event lineup and more info.
Visit MainStreetMartinez.org for a list of restaurants for dinner before or after the show. Check with the restaurant for hours and reservations.
This is a 21 and over show. Have a valid photo ID available.
This show sold out early last year; Tickets at the door are $40 if not sold out.
For the 10:00 tickets, please click this link: Late show tix.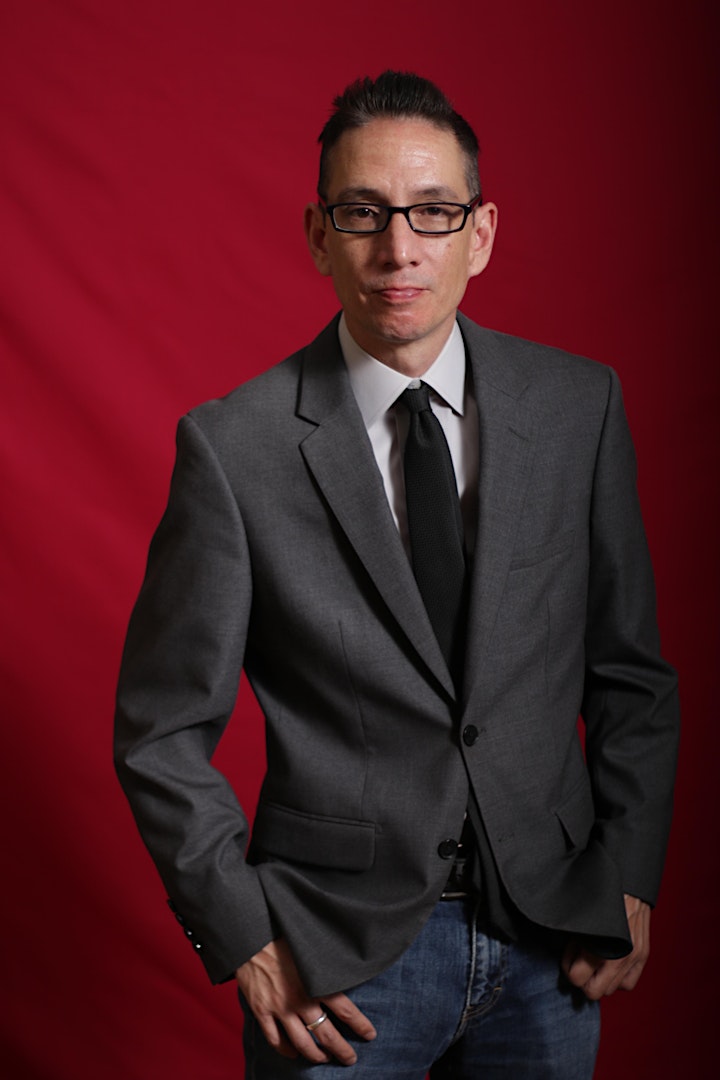 Organizer of Comedy at the Campbell - New Year's Eve Comedy Show
While there are numerous fantastic local comedy shows, Contra Costa County currently has no full-time comedy clubs.
Contra Costa Comedy's (CoCoComedy.com) mission is to Produce Quality, Independent Comedy shows While Supporting Local Charities and Promoting and supporting local Stand-up comedy (Including comedy showcases and open Mics) in Contra Costa County area.
Thanks to our fans and the comics we bring in, since Aug 2016 our shows have now raised over $40k for local charities.