Description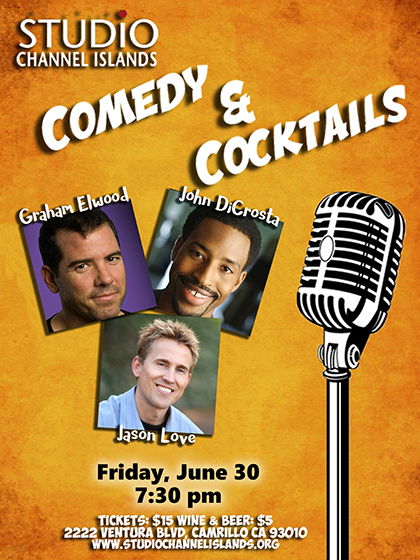 On Friday, June 30 live comedy returns to Studio Channel Islands, the premiere art studio in Camarillo. This show will feature headliners ...
Graham Elwood (Late Late Show, Sarah Silverman Program, Comedy Central)
&
Dwayne Perkins (Conan, Tonight Show, Netflix Special)
&
Jason Love (HBO, Last Comic Standing)
Tickets are $15 with no service fee here at Eventbrite. That fee is absorbed by the venue.
Beer and wine will be available, but there is no purchase requirement.