Event Information
Refund Policy
Refunds up to 30 days before event
Using Theater Games to build Self-Confidence, Communication & Creative Skills. Preparing kids for more advanced work while having fun!
About this Event
ALSO AVAILABLE
EMAIL (eightimprov@gmail.com) us with questions about these classes, more advanced options, and private classes for K12 schools, families, community centers, etc
LIVE from Times Square since 2002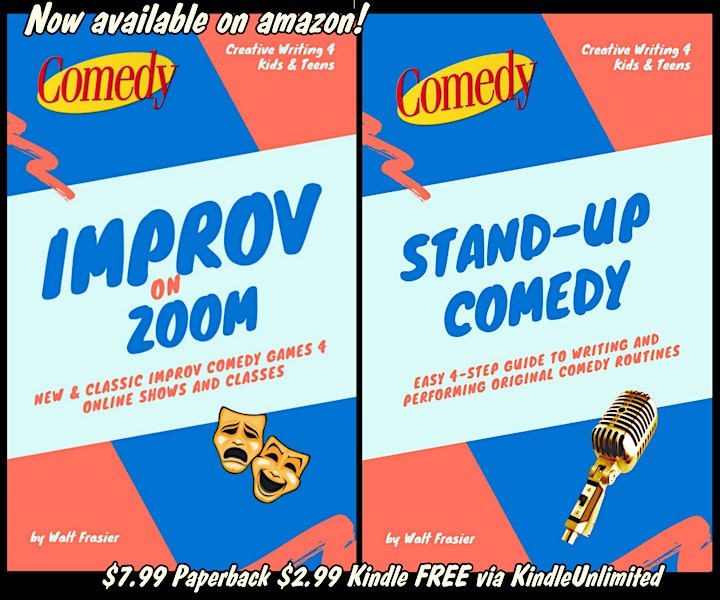 Improv 4 Kids (2 Book Series) now available on Amazon FREE via KindleUnlimited
Stand-Up Comedy by Walt Fraser is a text book for comics and teachers looking to bring fun creative writing sections into the classroom.
Improv on Zoom by Walt Frasier is a list of games with tips and tricks to play online as well as Improv technique and wisdom.
Walt Frasier has been teaching kids, teens and adults for 18 years. In addition to his comedy school in Times Square (NOW Online) Frasier has worked with hundreds of corporate teams, colleges and K12 schools.
EMAIL eightimprov@gmail.com to book private shows/workshops for schools, camps, community centers and family events can be scheduled anytime for just $200. Up to 100 guests can interact with the artist and enjoy the 45-minute show. (regular $600-800/show LIVE in time square or at your venues)
MORE from EIGHT IS NEVER ENOUGH improv including adult classes and shows for corporate groups, colleges etc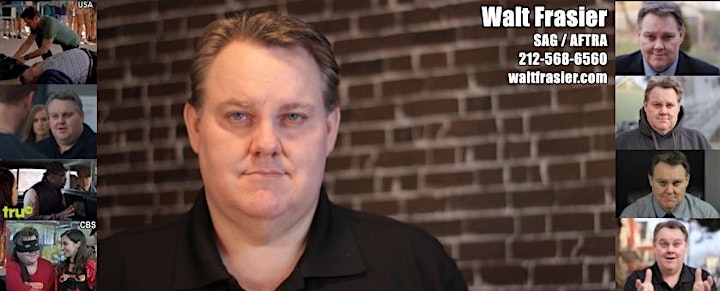 Walt Frasier, Artistic Director Piano, MC, Teacher EIGHT IS NEVER ENOUGH Cast Member since 2002, hosting 5000+ of the 6500+ shows in the company's history.
TV credits: Billions 4.10 (2019 CBS), Friends of the People (TruTV), Blue Bloods (CBS) Royal Pains (USA), Lilyhammer (NETFLIX), Naked Brothers Band (NICK), Fat Pants (Dr. Oz Promo), Late Night with David Letterman (9 eps), Hair Trauma (2 eps, WE), Stankervision (MTV2).
Walter is a New Yorker since 1997, but grew up in Maryland, getting his theatrical start in Washington DC area. If you have called to book a gig or groups sales you most likely talked with this guy. Walter has also performed internationally in theater, music and even Opera. walter has been performing Improv Comedy for Kids & teens since 2003. In 2009 he was named Director of Instruction for the Comedy Hall of Fame, developing their programs for NYC schools. In 2011 he opened his own school. Walter currently works all over the NYC area, including in residencies via Arts Horizon. Now his students are winning competitions, getting recognized by Kenan Thompson as America's funniest kids. One student even appeared on Aziz Ansari's MASTER OF NONE on Netflix.
HAVE FUN but never at another's expense!
Beyond the braggable credits, it is Walt Frasier's goal to create laughs and teach other to spread his positive message. Start every day with a smile. Want others to smile at you? LEAD BY EXAMPLE!!!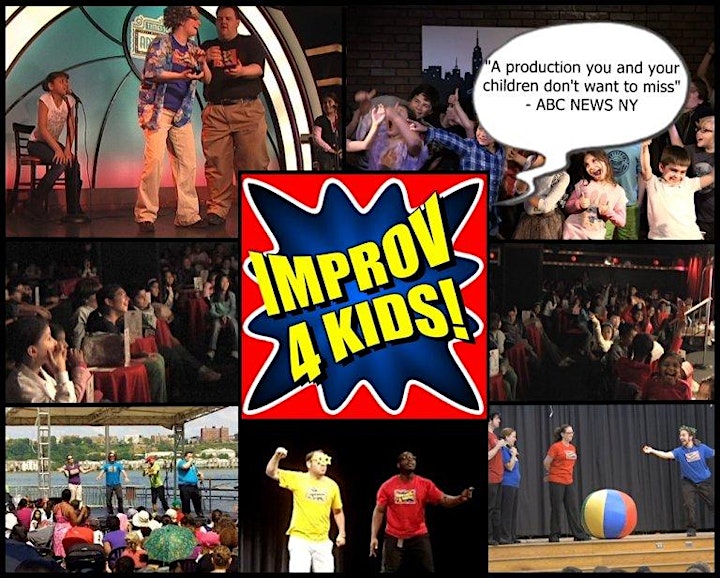 Some gams we will play....
NINJA
Teacher or Player One starts by saying. "I HAVE A KNIFE". Hold your hand up as if grabbing an imaginary knife by the blade. Make eye contact (OR Call out another's name if on ZOOM). Make sure you have their attention before throwing. Throw the knife. That player will catch the knife by clapping hand in front of their face. Both players should feel the weight of the knife as well as the emotional weight – the anxiety, fear, adrenaline rush of danger, etc. Repeat and pass the imaginary knife around the room. When two performers "YES! And…" the pantomime, the object becomes real to the audience. VARIATIONS & ADVANCED LEVEL PLAY: After a point, the teacher can change the knife into a baby, a snake or other object, simply by using their imagination. Imagine molding the air like clay. Handle and pass each new object in a way appropriate to its nature. Eventually, let the class mold the object anew for every pass. MOST IMPORTANT, before throwing/passing, communicate what the object is and to whom you intend to throw it. CATCH the object your teammates pass, reflecting the amount/quality of energy in the passing, and the object's size and weight.
ONE WORD STORY
One word at time, the team tells a story. Stand in a circle. Follow the story with your eyes. LISTEN and RESPOND without thinking ahead or behind. Simply say the first word that comes to mind when the story comes to you. ONLINE, name an order (good practice to place that in the chat). Consider characters and settings. Every word is important. TRICK TO COMEDY and TEAMWORK – don't TRY to be funny or clever. TRUST yourself ands your team to be funny together. Stay IN THE MOMENT.
YES And…. ONE SENTENCE STORY
Now, each player in the room will add one sentence at a time to the story. The first player establishes our story. Introduce a WHO (Character/Relationship) and WHERE (Setting) choice. Each player following will start with the words: "YES! And…" Then continue to add details. With every statement (Avoid Question sin Improv) add a WHO, WHERE and/or WHAT (Action, Plot) choice.
TRAIT PLATE
Let's tell one more story. Except this time, we will each be a different character. Player one starts the story by introducing their character. Pass the plate (the story) to the next player by introducing their character. Every time you talk in turn, add something new about your own character and then the next player's character. Make a new choice about relationships, personality, mood, job, physical status, props, costume etc. When someone mentions something new about your character immediately adapt that into your portrayal of the character.
LISTENING
With all the above games LISTENING is the #1 skill we employ. We cannot follow the #1 rule in Improv – "YES! And…" – if we do not listen. Listen to every word of every teammate. Make your job easy by staying focused. Then upon your turn, simply say the first things that come to mind. Don't focus on thinking something funny to say. Simply respond in the moment and make SIMPLE choices.
Location
Refund Policy
Refunds up to 30 days before event