Description
Comedy 4 Cancer presents "Shots & Giggles" December 3rd , 7:00 pm at the Imperial House in Clinton Township. This is a childhood cancer fundraiser. The show features 3 comedians bringing you over 2 hours of Stand Up Comedy all for a great cause. All profit from this show will be donated to Tracy Pagel and her 3 kids. Tracy has a brave 6 year old daughter named Maddie who is battling battling cancer.
We're proud to announce the headliner for this show is Steve Lind. Steve was a crowd favorite at our first ever Comedy 4 Cancer event. Now he returns with a brand new show.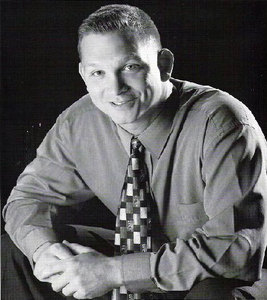 Steve Lind will share his unique perspective as a husband and father of four boys. Lind doesn't pick on members of the audience or employ "blue comedy," using curse words and risqué material. Instead, he'll take swings at family life, sports, or the out-of-touch, with clean and family-friendly stand-up. Lind has opened for acts like Kathleen Madigan and Tim Allen.
Joining Steve on December 3rd
Sal Demilio
About Sal Demilio
Growing up Italian there was never a shortage of food, "I would have liked to have eaten out, but until McDonalds comes out with a 30 piece McRavioli, I'm eating at Mamma Louise's.
Corporate clients such as Ford Motor Company, Home Depot, United Way, Arizona Beverages and 7 Up Bottling Company have all had the pleasure of Sal performing at their National Sales Meetings. 7 Up General Manager, James Fox, "Sal was hysterical; he had my national sales force in stitches for 45 minutes. Any company would benefit with Sal as their entertainer."
Sal is a national headliner and performs regularly at such top clubs as Zanies, The Funny Bone, Hilarities, Mark Ridley's Comedy Castle, and The Laugh Factory.
Sal has complimented such acts as Dave Coulier, Dave Attel, Kathleen Madigan, Nick Dipaolo, Lewis Black and Bobby Collins.
Also appearing Bob Phillips.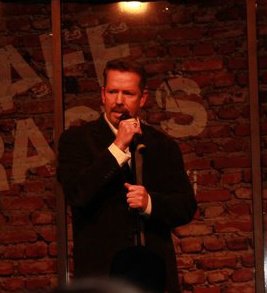 Bob Phillips is a nationally touring comedian, a regular on the XM/Sirius Rawdog channel, and a contributing writer to several web-based humor magazines. Bob makes audiences laugh across the country with a clever blend of observational, topical, political, and everyday humor. From the perils of being a single father, to growing up in the seventies, Bob covers a lot of ground. Sometimes biting, sometimes endearing, but always in charge, Bob has something for everyone.
Limited seating available for this show. Tickets 10.00 in advance. 15.00 cash at the door.
For more information visit http://comedy4cancer.com/