Description
Join us for an evening of stand up comedy, good food, silent auctions and live raffles. Proceeds from this event will be donated to Katie Dorr and the family of Izzy Caudill.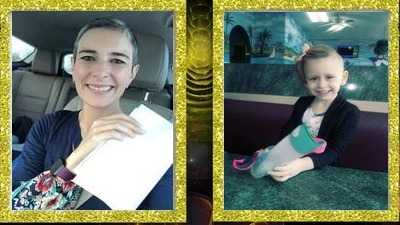 For one night two childhood cancer families are coming together to help these wonderful families out. This show is being sponsored by "BraylonStrong" and "A Mission Of Love". Both of these organizations we're inspired by their children who battled cancer and who in the end won their Angel wings.
We have 3 very funny comedians performing for you on April 27th. Opening the show is Tim Finkel, next up is Mike Bobbitt and then closing out the show is DJ Dangler.
A buffet style dinner will be served and is included in the ticket price. If you want to get your drink on, we will also have a cash bar available.
Lets meet the comedians performing on April 27th.
Tim Finkel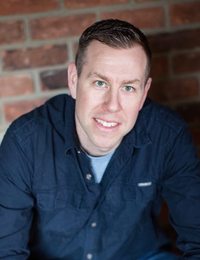 Tim is a public school teacher by day who charades as a comic by night and has traveled and performed on as many stages as his wife has given him permission to. Tim was a finalist in this year's Detroit to LA Comedy Competition. His musings on his family life, distaste for other people's children, and being a dad will make you wonder if having kids is right for you…or him. Despite his constant lack of sleep, Tim brings a farcical energy to the stage that sheds light on the dark side of modern parenting that no one is willing to confess.
Mike Bobbitt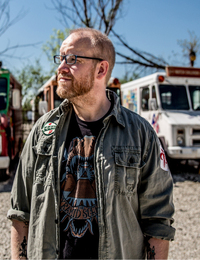 Michigan native, Mike Bobbitt is back from Los Angeles and working on his fourth hour of stand up comedy. This time, Mike offers his perspectives on celebrity, sexuality, people pleasing and the gritty side of Hollywood.
Over the past fifteen years, Mike has performed in four countries, 26 states and Alabama. His three comedy albums are available at the online retailer of your choice. He's appeared on ABC Family's "Freak Out", "Laughs" on Fox and the hugely popular WTF Podcast with Marc Maron. He's also written for Funny or Die, co-created the Ideal Remake podcast and hosted the Candy Show at the World Famous Comedy Store in Hollywood.
Most importantly, he has really cool tattoos, even cooler cats and looks amazing in blue.
DJ Dangler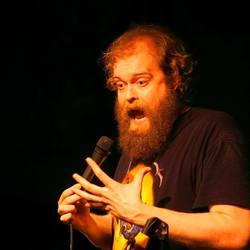 D J Dangler grew up in a small Midwestern town. Being the youngest of six kids, he was essentially ignored until his father realized he was probably big enough to be good at football. He occupied his time engaging in anything that would bring him attention; sports, plays, clubs, arrests, etc.
He graduated from college and moved to New York City. He loved it. It was like being born in a small Midwestern town was some sort of giant practical joke. That's fine though, he got the joke, and it was very funny. D J knew he eventually wanted to go back to school, and acquire newer, fancier, worthless degrees, but while he was in New York, he started telling jokes, and people liked it.
Now he travels around the country working clubs and colleges. He has appeared at Caroline's on Broadway and Gotham Comedy Club in New York City. His style is sharp, and high energy. He draws from his many and varied interests to relate to most any crowd. He blends New York cynicism with genuine Midwestern agreeability to present a different take on both the trivial and substantial aspects of life.
D J is a firm believer that people are pretty much the same everywhere, and if you can make those people laugh, you don't have to have a real job.