Comedy 4 Cancer Presents. Released On Hilarious Behavior Tour
2 Hours of stand up comedy and live raffles. This is a childhood cancer fundraiser.
About this event
Join us for 2 hours of stand up comedy and raffles, all for a great cause.
Proceeds donated to "Ryan Rocks" and "A Mission Of Love" childhood cancer charities.
Tickets $15.00 in advance and $20.00 in cash at the door. Purchase our discounted 2 and 4 packs to save even more money. There are no service fees for online purchases.
Here is your line up of performers...
Your Headliner Dave Landau
Cutting his comedic teeth as a teenager in Detroit in the Second City's Conservatory, Dave Landau has risen to become one of the most in-demand headliners working today. He's appeared 5 times on Comedy Central's and AXS.TV's "Live At Gotham" and was a finalist on season 8 of "Last Comic Standing" on NBC. He became a regular on the extremely popular "The Artie Lange and Anthony Cumia Radio Show," and was honored to be brought in full time as 3rd mic. When Artie left the program, It became "The Anthony Cumia Show with Dave Landau", where Dave became a valued member of the broadcast as co-host for two years.
In 2021, Dave became 3rd chair on one of the most popular conservative talk shows in the world, LOUDER WITH CROWDER on Blaze TV.
Featuring Wesley Ward
Wesley Ward travels across the mid-west performing at comedy clubs, universities, and any stage with a microphone. A finalist in the Border City Comedy Festival and frequent performer at Laugh Fest, Wesley connects with young, old, and every age in-between. He's loud, he's animated, and he commands the stage.
Also performing Alana Gonzalez
Dearborn Heights-based comedian Alana Gonzalez has performed on stages across the country.
Alana possesses likable and relatable takes on the downsides of parenting, relationships, chivalry, and being a woman in today's age. Her sarcasm and devilish wit are a hit with all types of all types of audiences.
Organizer of Comedy 4 Cancer Presents. Released On Hilarious Behavior Tour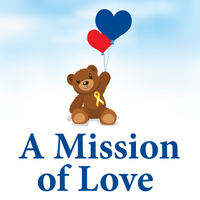 Comedy 4 Cancer is presented by "A Mission Of Love"
A Mission Of Love is a non profit childhood cancer charity. It was started by our daughter Stephaine and I in December 2014. We lost Stephaine to cancer on April 11th 2015. But her Mission Of Love still lives on. We offer support, financial assistance and provide gifts for children fighting cancer.