Comedy 4 Cancer Presents. Released On Hilarious Behavior Tour
2 hours of stand up comedy and live raffles. Starring Sal Demilio, Bob Phillips and Nate Armbruster.
About this event
All proceeds from this show will be donated to Mike and Michelle Green. Mike is a comedy legend who has helped so many others including, Comedy 4 Cancer. Mike appeared on our 2nd ever show. Now it's our chance to help Mike and his wife.
Michelle is battling stage 4 breast cancer and recently discovered the cancer has spread causing 5 inoperable brain tumors. Let's pack the house and show our support for such a wonderful and brave young lady.
Join us for an evening of stand up comedy and raffles all for a great cause. Tickets are only $15.00 in advance, with no service fees. Purchase multiple tickets and save more money with our discounted 2 and 4 packs of tickets. All seats $20.00 the night of the show.
Here is your lineup of performers...
Sal Demilio
Sal is a national headliner and performs regularly at such top clubs as Zanies, The Funny Bone, Hilarities, Mark Ridley's Comedy Castle, and The Laugh Factory.
Sal has complimented such acts as Dave Coulier, Dave Attel, Kathleen Madigan, Nick Dipaolo, Lewis Black and Bobby Collins.
Bob Phillips
Bob makes audiences laugh across the country with a clever blend of observational, topical, political, and everyday humor. From the perils of being a single father, to growing up in the seventies, Bob covers a lot of ground. Sometimes biting, sometimes endearing, but always in charge, Bob has something for everyone
Nate Armbruster
Audiences and peers alike have described Nate Armbruster as one of the funniest acts around. Doing comedy all over the country and the Midwest, Nate is always a crowd favorite by keeping his comedy clean and something everyone can look forward to. When he's on stage you know you can leave the show laughing!
Organizer of Comedy 4 Cancer Presents. Released On Hilarious Behavior Tour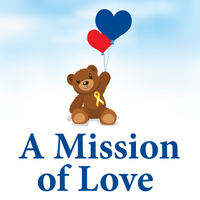 Comedy 4 Cancer is presented by "A Mission Of Love"
A Mission Of Love is a non profit childhood cancer charity. It was started by our daughter Stephaine and I in December 2014. We lost Stephaine to cancer on April 11th 2015. But her Mission Of Love still lives on. We offer support, financial assistance and provide gifts for children fighting cancer.