Description
Join us for 2 hours of stand up comedy, a 50/50 raffle and multiple gift basket raffles. Showtime is 7:00 PM. Doors open at 6:00 PM. The Premier Center will be serving free appetizers to our guest from 6:00 PM to 7:00 PM. Limited seating available. Tickets $15.00 in advance and 20.00 at the door.
Let's meet the comedians performing that night...
The headliner for this show is Steve Lind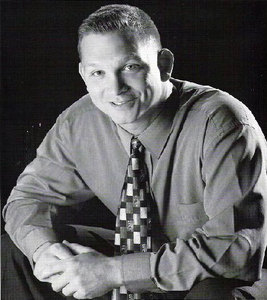 Steve Lind made his debut at the first ever Comedy 4 Cancer show. Then on December 3rd 2016 he returned to headline a show that none of us will ever forget. It was our first ever sold out show. It was also the show that raised the most money for us to help out a wonderful family. The September 30th show just became "One More Time" as Steve Lind is coming back by popular demand.
Steve didn't only leave them laughing on December 3rd. He worked to help us make the event a succsess. He appeared with myself on FOX 2 news with Amy Andrews. Doing an Amy's Angels segment on Thanksgiving.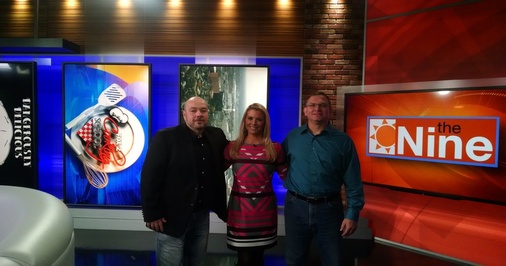 About Steve Lind. Steve Lind will share his unique perspective as a husband and father of four boys. Lind doesn't pick on members of the audience or employ "blue comedy," using curse words and risqué material. Instead, he'll take swings at family life, sports, or the out-of-touch, with clean and family-friendly stand-up. Lind has opened for acts like Kathleen Madigan and Tim Allen.
Featuring D J Dangler.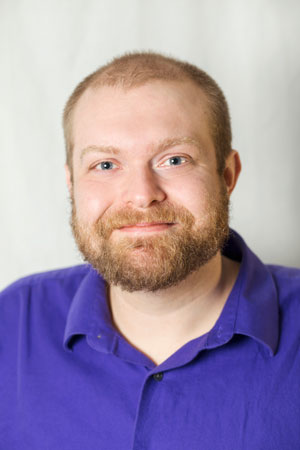 Seen On Fox Laughs
Heard On The Bob & Tom Show
D J Dangler grew up in a small Midwestern town. Being the youngest of six kids, he was essentially ignored until his father realized he was probably big enough to be good at football. He occupied his time engaging in anything that would bring him attention; sports, plays, clubs, arrests, etc.
He graduated from college and moved to New York City. He loved it. It was like being born in a small Midwestern town was some sort of giant practical joke. That's fine though, he got the joke, and it was very funny. D J knew he eventually wanted to go back to school, and acquire newer, fancier, worthless degrees, but while he was in New York, he started telling jokes, and people liked it.
Now he travels around the country working clubs and colleges. He has appeared at Caroline's on Broadway and Gotham Comedy Club in New York City. His style is sharp, and high energy. He draws from his many and varied interests to relate to most any crowd. He blends New York cynicism with genuine Midwestern agreeability to present a different take on both the trivial and substantial aspects of life.
D J is a firm believer that people are pretty much the same everywhere, and if you can make those people laugh, you don't have to have a real job.
Your emcee Paolo Busignani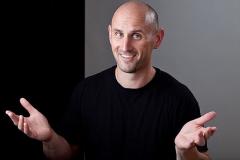 Likeable, energetic, and charming are just a few words to describe Paolo Busignani. Did we mention funny? Growing up with a parent from San Marino, Italy and one from Detroit, Michigan; Paolo has the blend of a boisterous, passionate Italian with a Mid-Western charm that gets audiences rolling with laughter. Growing up speaking Italish (an incoherent mix of Italian and English) he uses characters and storytelling to bring audiences into his world. He draws upon his family, painful life lessons, being a father, and his numerous opinions, to give his audience an experience they won't soon forget.
Being very active in charities involving children, cancer research and veterans; he has performed for the American Cancer Society's Relay for Life, Burn Camp and Veterans of Foreign Wars. Whether he has performed in a club, festival, small town or big city; audiences can agree on one thing. He's funny!
Also Appearing Steve Hansen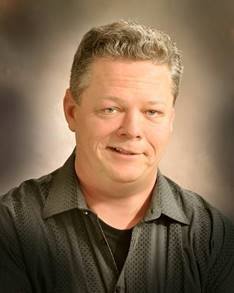 Bio
Steve's comedy style is sharp-tongued, often dark, and frequently self-deprecating. He draws on his experiences growing up as a child of baby boomers in the 70s and living in Detroit, Chicago, Boston, and L.A. He looks for the humor in life's frustrations and traumas. Steve's ideal joke is one that makes you laugh . . . and then ashamed for laughing. He has opened for Darrin Rose and Tom Simmons and has performed at Laughfest, as well as at numerous venues throughout Michigan.

Meet the families we're helping with this event.
The Sims family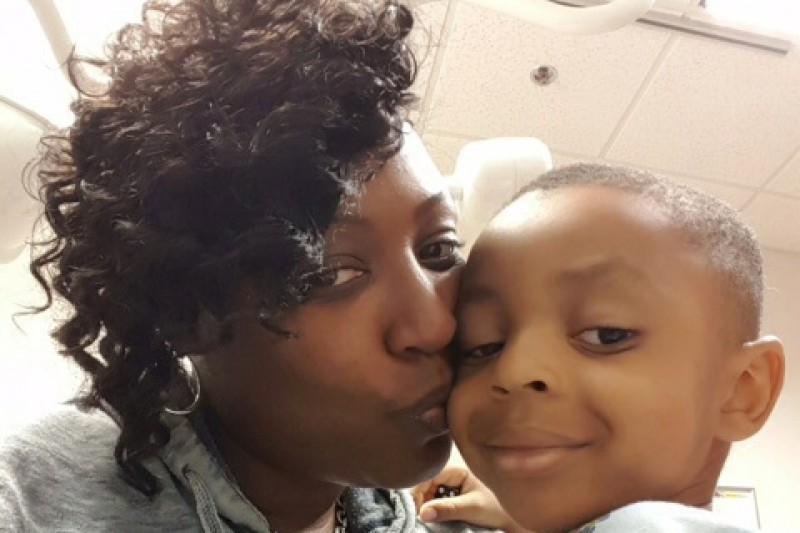 Treasa has a busy life being a mom of 4 girls and a son. That life got even busier when her 4 year old son was diagnosed with Leukemia last summer.
The Pagel Family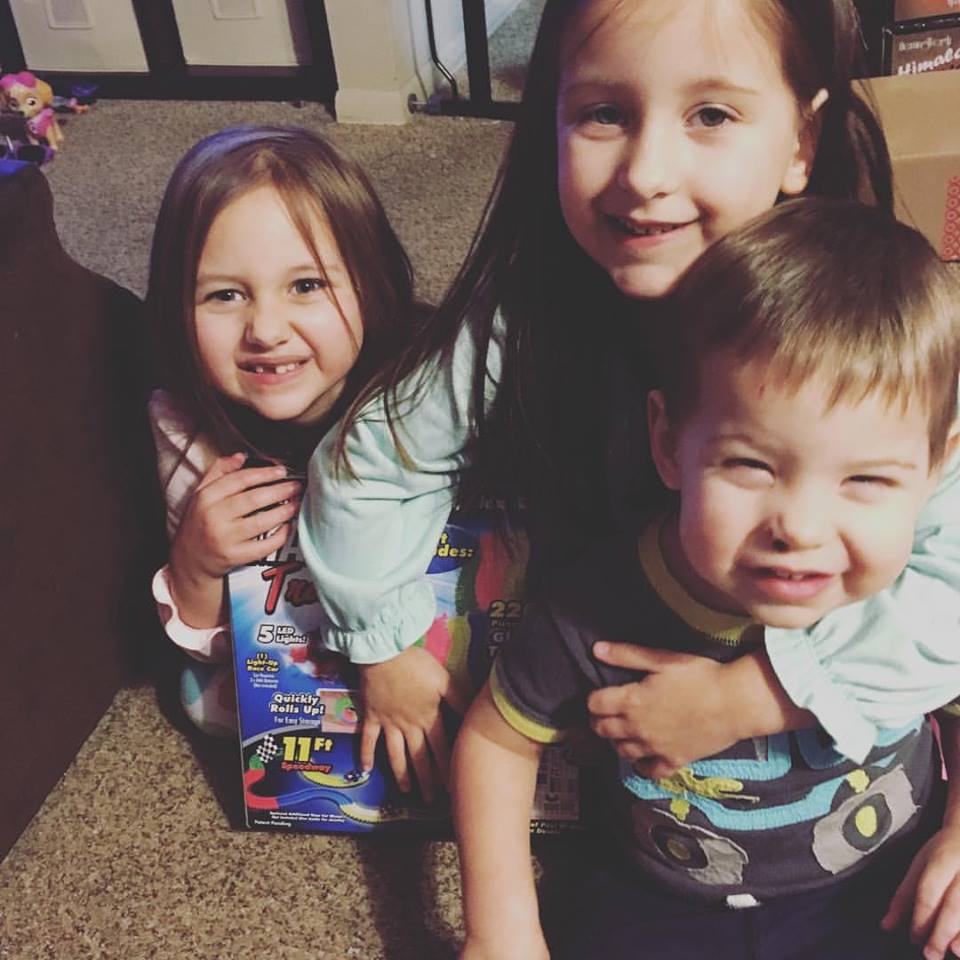 There is nothing more heartbreaking then a little girl battling cancer. Except when it"s a single Mom assisting her in that battle while raising two more children by herself.
The Charities we're helping

Alex's Arcade is here to help kids cope with cancer, whether it's donating gaming systems to Children's Hospital, fundraising for our cause, advocating for childhood cancer awareness, or fulfill a dream for a family fighting cancer.

Ryan Rocks Outdoor Adventures is a 501(c)(3) nonprofit that provides children with Pediatric Cancer diagnosis and their immediate famliy an awesome outdoor adventure. RROA looks to provide these children with a memory that will last a lifetime.
2 Hours of stand up comedy plus live raffles all for a great cause. Hope to see you there and Thank You for your support.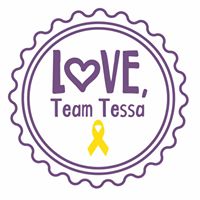 Inspired in memory of Tessa Prothero 2/25/08 - 6/17/17. They are dedicated to helping childhood cancer families and raising money for research.