Event Information
Performers
Mike Lebovitz, Carmen Lagala, David Drake, Saurin Choksi, Jeff Steinbrunner
About this event
Comedians You Should Know (CYSK) is a stand-up comedy collective for some of the funniest up-and-coming stand-up comedians in the country. Since its inception in 2008, CYSK has produced a weekly stand-up comedy showcase in downtown Chicago that continues to draw sold-out crowds and a loyal local following. Fans and comedians alike recognize CYSK for it's unwavering commitment to presenting only the very funniest local comedians and visiting guests. The Onion AV Club writes of CYSK, "the genuine level of talent is unrivaled in Chicago."
In 2015, CYSK branched out to the west coast, and now produces a weekly show at the Improv Comedy Club in West Hollywood as well. CYSK are thrilled to bring the same scrappy, comedic vision and DIY-attitude to New York City, home of the best stand-up comedians in the world. In a dynamic comedy scene with so many different styles of comedy shows, CYSK believe the only gimmick required is presenting the very funniest standup comics available; the only theme to the show is that all of the performers are comedians you really should know.
Featuring:
Mike Lebovitz (HBO)
Carmen Lagala (Colbert)
David Drake (Camp)
Saurin Choksi (Brown Privilege)
Jeff Steinbrunner (CYSK)
CYSK NYC is produced by Chicago-bred/New York-based comedians Saurin Choksi, David Drake, Mike Lebovitz, and Jeff Steinbrunner.
A portion of proceeds from this show will benefit the National Domestic Workers Alliance.
Lineup subject to change.
Link to streaming event will be sent with ticket confirmation.
Mike Lebovitz
Mike Lebovitz began his comedy career at the age of six with clowning classes at the local JCC. He's been delighting crowds with his intoxicating brand of wild-eyed humor ever since. Mike's irreverent bar-stool philosophy careens from topic to topic like a runaway freight train with some dubious couplings. Audiences have described the experience as "spontaneous," "joyful' and "slightly terrifying."
Mike cut his teeth in Chicago (not as painful as it sounds), where he was a regular at Zanies Comedy Club, The Laugh Factory and Comedy Bar Chicago. He co-founded the popular showcase, Comedians You Should Know, which he brought to New York City in 2016. It has since become the weekly go-to spot to see comedy legends and up-and-comers rock the same mic.
Internationally, Mike has offended nostrils in Montreal as a "New Face" of the 2013 Just For Laughs, and he won The Montreux Comedy Festival competition in Switzerland. He's been featured on NBC's Last Comic Standing, Comedy Central, and HBO's The Deuce. Look for his debut album, LEBO, in early 2019 on Stand Up Records.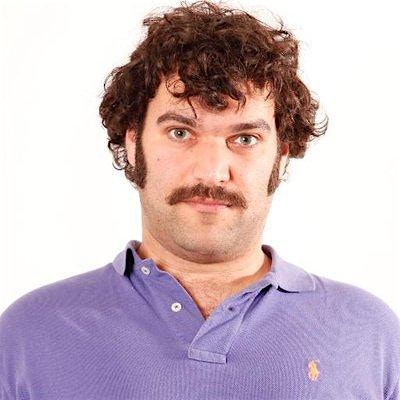 Carmen Lagala
Carmen Lagala is a New York City based stand-up comedian who made her network television debut in 2018 on The Late Show with Stephen Colbert.
Originally from Vermont, Carmen endears audiences with her small-town charm, delivering jokes that are smart, dark, dirty and playful. She regularly features for comedian Hari Kondabolu at the best clubs and theaters across the country, and recently appeared in the web sketch "Dollar Store Therapist" for Comedy Central.
Carmen was featured in the 2018 New York Comedy Festival for stand-up, sketch, a roast, and her own show "Puppets Present" which was a Time Out New York pick for "Best Shows to See". She's performed in several other festivals including Brooklyn Comedy Festival, Bridgetown, Rogue Island, and the Women in Comedy Festival
David Drake
David Drake is a comedian. He is a very funny comedian. He has been featured on Sirius XM Raw Dog Comedy and Laughs on 'Fox' in addition to Comcast's televised stand up series 'Who's Laughing Now?' and 'Trial by Laughter.' He was named one of Complex Magazine's 'Comics to Watch Under 30', he is a producer of Comedians You Should Know NYC, and a cast member at ComedySportz Chicago. His three comedy albums 'Dave' , Sorry Mom, and Live from the Gutter all debuted at number one on the iTunes comedy charts. In addition to stand up, he has been featured on the popular storytelling podcast, RISK!, can be frequently seen at the Moth, and produces the outdoor storytelling series Campfire. David currently performs nationwide while working out a niche in New York's legendary comedy scene and sometimes he'll eat fries off your plate. He feels bad about that. He's sorry... I'm sorry. I'm David Drake. This was me the whole time.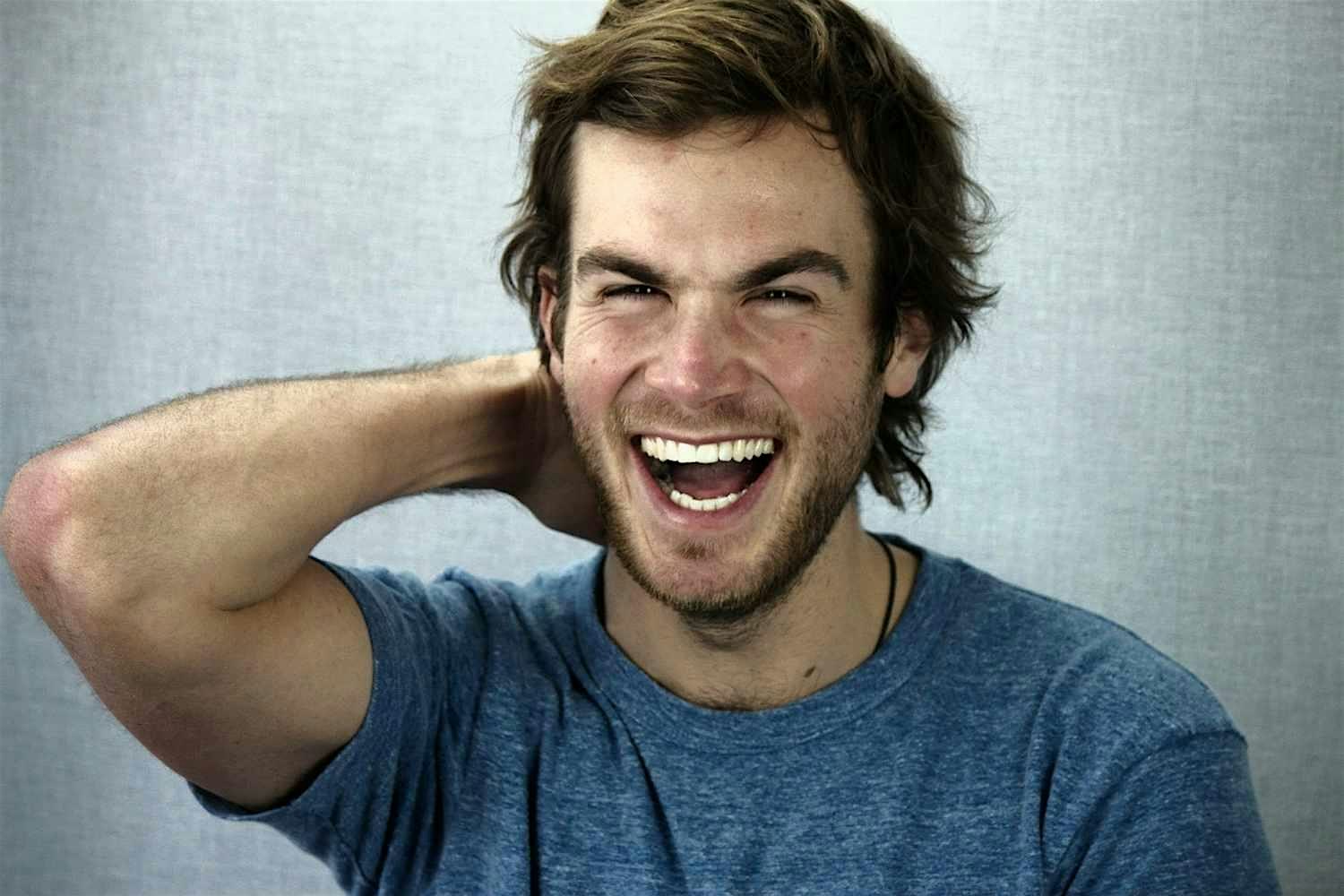 Saurin Choksi
Saurin Choksi does comedy and makes good things in New York City.
A member of the Writers Guild of America, Choksi recently wrote on staff for the Facebook / Refinery 29 talk show, "After After Party." He's also worked with the good people at Comedy Central Digital on a number of their video sketches. Choksi is a 10+ year stand up comedy veteran. In 2014 he won The Boston Comedy Festival. His stand up has been featured on Laughs on Fox TV and Sirius/XM radio. He has performed at numerous comedy festivals--Limestone, Bridgetown, and SF Sketch are among his favorites. Choksi also hosted a television show on Fuse called "White Guy Talk Show" where he talked about pop culture and wore suits he couldn't afford. He also created internet videos for Seriously.tv and is a proud alumni of Chicago's Lincoln Lodge. Choksi produces and hosts two acclaimed live stand up showcases in Brooklyn: Comedians You Should Know NYC and Brown Privilege Comedy.
Choksi relaxes by sewing, crafting, and making stuff. He loves his wife, his family, and 4 of his friends. He thinks you should be nice to yourself and is impressed by your power.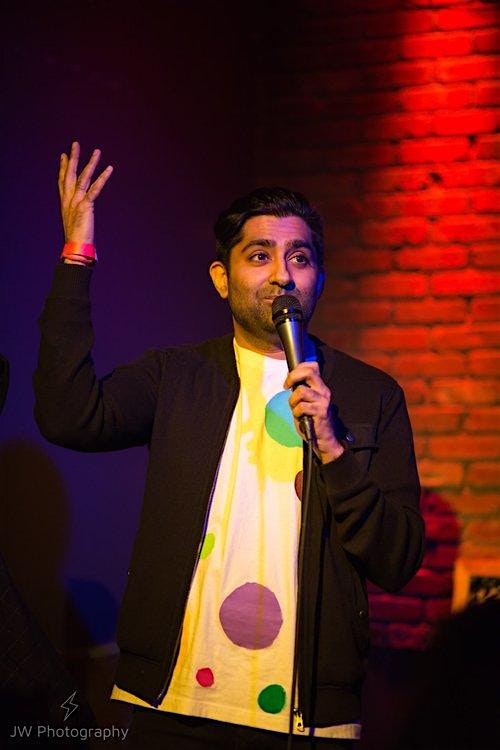 Jeff Steinbrunner
Jeff Steinbrunner is a Brooklyn-based comedian who spends his time daydreaming about cartoons and game shows, while still finding time to relentlessly question the very reality we all suppose to be real.
Jeff is a Laugh Factory regular, former cast member of the prestigious Chicago Underground Comedy and an Associate Producer of Comedians You Should Know. He performed in the inaugural Limestone Comedy Festival in Bloomington, Indiana and was named "Best of Fest" at The Accidental Comedy Festival in Cleveland, Ohio. Over the last 5 years Jeff has worked tirelessly, honing his act in front of diverse audiences from a multitude of locations including New York, Los Angeles, San Diego, St. Louis, Nashville, Cleveland and Tokyo, Japan.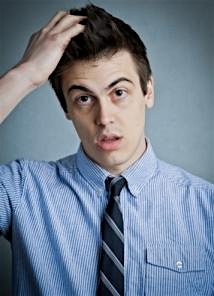 Performers
Mike Lebovitz, Carmen Lagala, David Drake, Saurin Choksi, Jeff Steinbrunner
Date and time
Location
Organizer of Comedians You Should Know