About this Event
Comedian Liz Russo a hilarious standup comic who has been performing for over a decade and headlines regularly for comedy clubs, colleges, theaters, casinos, festivals, and events across the country. Liz recently made her 4th appearance on The Q with Quincy Harris on FOX TV and was featured on a segment with Inside Edition on CBS. Watch for Liz Russo on Amazon Prime Video featured on "Comics Watching Comics" Season 7 coming soon! If you are a fan of podcasts, you can hear Liz on the popular Riotcast YKWD (You Know What Dude) with Robert Kelly and In Hot Water on Compound Media.
Liz filmed for Laughs on FOX, and recently was a guest on Sirius XM's "My Wife Hates Me" with Bonnie McFarlane and Rich Vos! Liz also has been a featured guest on Canada Talks with Ward & Al on Sirius XM Canada. Liz was a regular at the Comedy Stop at the Tropicana Casino in Atlantic City before closing in 2015 and her self-produced and hosted comedy showcases, One Night Stand with Liz Russo, was a long running hit at Carolines on Broadway in New York City. Liz's national comedy festival credits include twice performing for Gilda's Laugh Fest in Grand Rapids Michigan, two time performer at the 'Laugh Your Asheville Off' Comedy Festival in Asheville, North Carolina, the World Series of Comedy satellite in Providence, Rhode Island, North Carolina Comedy Arts Festival in Chapel Hill North Carolina, as well as the Out of Bounds Comedy Festival in Austin, Texas, and the prestigious Boston Comedy Festival in Boston, Massachusetts. Liz headlined the Charm City Comedy Festival and the Baltimore Comedy Festival in Baltimore, Maryland.
Liz combines sexual innuendo with her confident spin on self-deprecating humor. She draws from her personal experience as a plus size model, her struggles with weight loss, and maintaining a positive body image. She openly discusses sex, being unmarried and childless at 40 years old, and is very candid about her alcoholism recovery.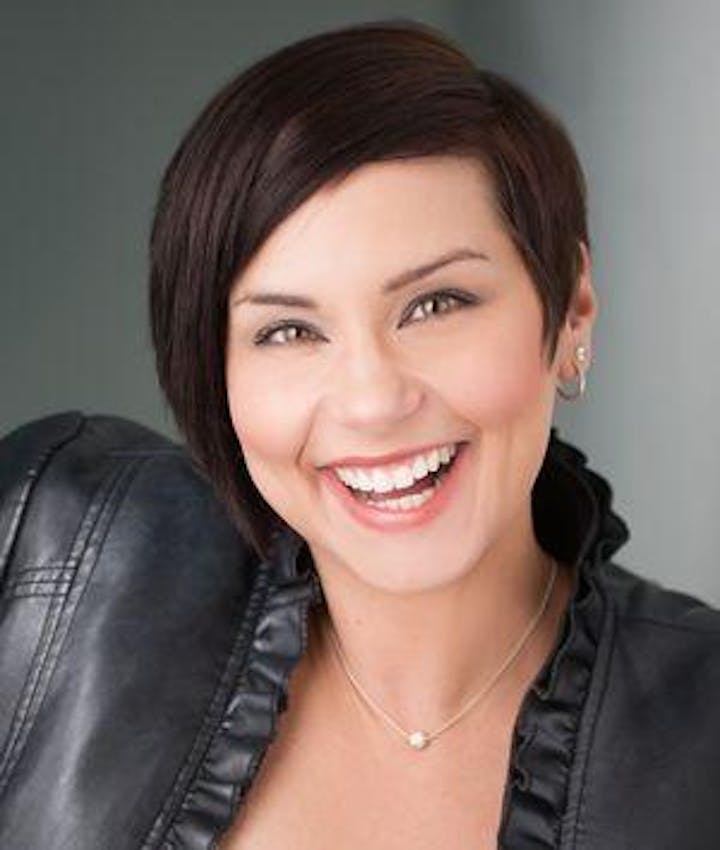 Comedian and club owner Clint Warren greets comedy fans at the door and emcees the shows at Clint's Comedy Stop.