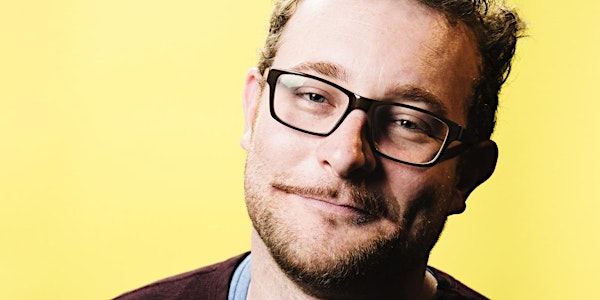 Comedian James Adomian (NBC Last Comic, John Oliver's NY Stand-up Show)
Location
The Millroom at Asheville Brewing Co.
66 Asheland Avenue
Asheville, NC 28801
Description
SHOWS @ 7:00PM AND 9:30PM!
James Adomian is a daredevil dancing queen — but don't you know deep down he's just a kitten? James was a finalist on the 2010 season of Last Comic Standing, and his debut standup album Low Hangin' Fruit is now available on Earwolf. James' many insane characters appear as celebrated guests all over the podcast-o-sphere. He is a staple on IFC's Comedy Bang! Bang! and guest stars on the new season of Children's Hospital on Adult Swim. Catch James live performing standup and characters across the globe at festivals, comedy clubs, gay bars, rooftop parties and radical political events.

JAMES ADOMIAN @ THE MILLROOM
Friday, November 11th @ 7:00pm and 9:30pm
$16 advance / $18 at the door

"[Low Hangin Fruit is] a lock for comedy album of the year."
– LA Weekly
"An adept stand-up whose rants contain no small amount of political and social satire"
– Time Out New York
"[Adomian] has a low-boiling energy onstage — confident, jaunty but not aggressive — and his set features solidly constructed, verbally playful jokes enlivened by an uncanny ability to channel a subway crowd or a larger-than-life character."
-The New York Times
Video: Conspiracy Theory with Jesse Ventura: https://vimeo.com/12007013
Video: FindTheFunny @ Joe's Pub https://vimeo.com/55359487
Video: NBC Last Comic Standing: https://www.youtube.com/watch?v=6y17xDblrWE
Video: Trump vs Bernie Debate: https://www.youtube.com/watch?v=BGRAonpLeQg

More: http://jamesadomian.com/videos/
Buying tickets in advance is highly-recommended. Free parking is available across the street from The Millroom at 66 Asheland Avenue after 6pm. Food and beer will be available. http://www.AshevilleMillroom.com