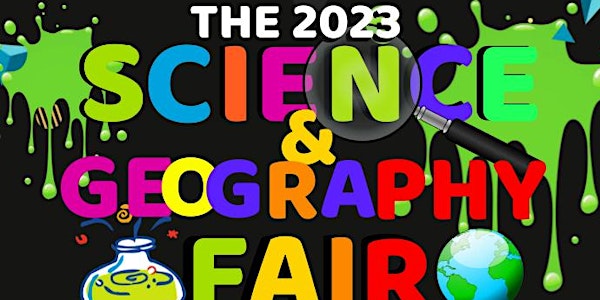 Come Travel With Us! Bring the family to BHCFL's Science & Geography Fair!
At BHCFL's Science & Geography Fair, Attendees Learn about many different countries and get to view scientific displays and experiments!
When and where
Location
The Chisholm Community Center Gym 520 South Clara Avenue DeLand, FL 32720
Refund Policy
Contact the organizer to request a refund.
About this event
We are super excited to open our annual Science and Geography Fair to the public this year! This awesome event shows that our homeschoolers are not just hanging around the house in their PJ's! We get to work! Pick up your scavenger hunt paper and passport at the door and visit the awesome displays and experiments from our homeschooling families. Our featured guests will also be in the house! We welcome the Museum of Arts and Sciences and Volusia County Public Library who will have stations set up for you to visit!
The Planetarium will be in the house!
Volusia County Public Library's Mobile Technology Lab will be in the house with a variety of hands-on STEM-related programs and devices for students.
MOAS will have these stations:
Electromagnet: Students will understand how electromagnets get their magnetic field from turning on and off the electricity running through the copper wires.
Ancient Mammals/Reptiles: Students can observe some of the noticeable, and not so noticeable, differences while sorting ancient reptiles (Dinosaurs) and Ice Age mammals. This hands-on activity can also teach students about different animal classifications that are noticeable in today's species.
Potential and Kinetic energy: Students will test the difference between potential and kinetic energy with rubber bands and cars.
Laser harp: Students will have a great time playing our portable Laser Harp, just like the one in the Children's Museum. By blocking the lasers, students can create music using different settings.
Tree Ring: Students will observe and understand the different layers of a tree. Determining the age of the tree by counting the growth rings in a cross-section of its trunk is called Dendrochronology.
Hand Battery: Students will understand batteries need two different types of metals and an electrolyte solution to create an imbalance of charge and the voltage. The student will complete the current by placing their hands on the two different metals (Al and Cu).
You don't want to miss this!!!