Description
Parks and recreation anyone? Bmore. Ride more, with Mixolo
!
If you are looking to expand your community of outdoorsy types, join Mixolo on Sunday, June 11, 2017 to pedal through Baltimore's beautiful parks with the 15th annual Tour dem Parks. The recreational cycling event doubles the fun by raising money for Baltimore parks.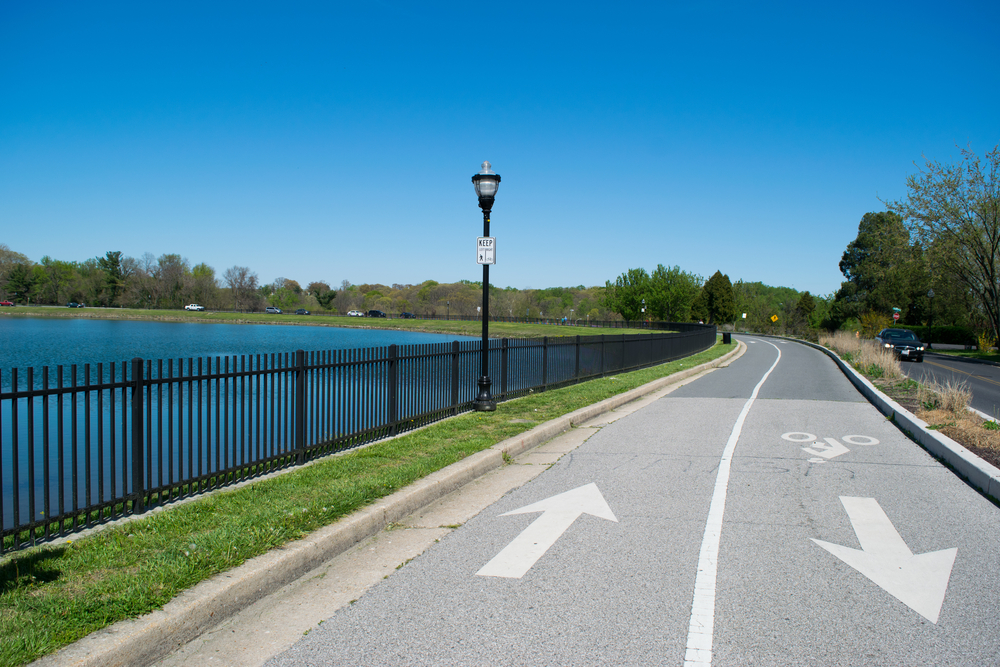 Sign up with Mixolo to join our pack!
Start and end point is behind the Rawlings Conservatory & Botanical Gardens in Druid Hill Park. Mixolo riders will depart between 7:45AM and 10:00AM depending on the route you choose. Look for the Mixolo table the morning of the event to check in.
We'll offer 3 levels/routes for our Mixolo participants:
Level 1: "Hmmm, always wanted to…" 5-mile meandering route in Druid Hill Park, departing at 10:00AM.
Level 2: "Yes, I like riding my bike every now and then." 15-mile route on the newest section of the Jones Falls Trail, departing at 9:00AM.
Level 3: "t's called cycling. Ready to roll…hard." 25-35-mile route, departing at 7:45AM.
Arrive 30 minutes before your departure time for registration. The graduated start times for the ride allow us to meet up for the Tour dem Parks' post ride BBQ (burgers, dogs, and veggie options) around noon.
The ride is fully supported, with well-stocked rest stops and SWAG.
Proceeds support Baltimore's parks, as well as environmental and cycling groups.
Download the Ride With GPS app on your smartphone to check out the route and guide your ride on tour day.


FAQs
Is this event restricted to Mixolo members?
Tour dem Parks is a public event and anyone can register on their website. If you wish to ride with Mixolo's group of solo riders, we ask that you sign up as a Mixolo member and purchase your ticket here.
How do I become a member of Mixolo and attend this event?
At this time, Mixolo is still in Beta stages in building our company, our community and the soon to debut mobile application. Though we do not yet have a formal login and profile option on our Web/Mobile, for the safety and comfort of our members, we ask that you participate in our survey for new Early Adopter members where we collect basic identifying information as well as information about your interests and desires for Mixolo events.
For more information about Mixolo, please visit mixolo.io
Are there ID or minimum age requirements to enter the event?
Minimum age requirements for MIxolo events are generally 18 and over. Attendees under 21 will not be served alcoholic beverages. Please be prepared to show identification for proof of age.
What's included in my ticket price?
Mixolo has purchased tickets for participation in Tour dem Parks in advance. Your price includes registration for the event, a free Tour dem Parks tee (please submit your Mixolo order by May 22), other Mixolo administrative services as well as any special food or drink supplied by Mixolo.
The value of your Tour dem Parks ticket purchase goes to benefit Baltimore's local environmental organizations that support green space in the city. Mixolo will also be a sponsor for this year's event.
When you sign up through MIxolo, and we hope you will, you will receive specific instructions on suggested wear, available bike rental and tune-up shops, as well as general precautions we hope you will take; and, of course the inevitable waiver. Let us know if you would like to participate in a cycling workshop on safety and preparedness before the event. We will schedule it according to interest.
Participants are responsible for supplying their own bike and cycling equipment.
What are my parking options for the event?
The Conservatory is located off I-83, exit 7, near the Maryland Zoo,in Druid Hill Park, near the intersection of McCulloh Street and Gwynns Falls Parkway.
GPS address: N39° 19.084', W076° 38.778'
The street address is:
3100 Swann Dr, Baltimore, Md. 21217
Please note: some mapping applications/GPS systems misinterpret the street address. For best results, use the GPS address or the directions at:
http://www.rawlingsconservatory.org/hours-and-directions/
Ample free parking is available on the street around the Conservatory and throughout Druid Hill Park.
How can I contact the organizer with any questions?
Please contact us at wecare@mixolo.io with any questions.
What's the refund policy?
In line with the Tour dem Parks policy, tickets purchased through Mixolo are nonrefundable. Mixolo remains obligated to the organizers for its pre-purchased tickets.
Important Notices:
Photos taken may be taken for promotional purposes for our web, social media and marketing materials. Mixolo is a real life social network; we want to minimize the use of stock photos and reflect the true essence of our MIxolo community. Your attendance will imply your willingness to participate and your release of all photos for use in marketing and promotions for Mixolo, Inc.
Purchase of this ticket requires acceptance of our Assumption of Risk, Release of Liability, Covenant Not to Sue and Indemnity Agreement (waiver) for any injury resulting from preparation or completion of this event.