Sales Have Ended
Ticket sales have ended
Please contact OUT MetroWest at 508-875-2122 if you are unable to purchase your tickets online.
Sales Have Ended
Ticket sales have ended
Please contact OUT MetroWest at 508-875-2122 if you are unable to purchase your tickets online.
Description
Please join us as we celebrate OUT MetroWest's work to enrich the LGBTQ community in MetroWest Boston. Guests will be treated to cocktails, dinner, and an inspiring program featuring important voices from the LGBTQ civil rights movement. Those wishing to continue the celebration will enjoy dancing and dessert beginning at 9:30 p.m. Your generosity will benefit the youth served by OUT MetroWest's Nexus, Umbrella, and WAGLY programs.
For more information, contact Julie Blazar at julie.blazar@outmetrowest.org or 508-875-2122.
Honoree: Dr. Asa Sevelius, Principal of the Heath School in Brookline, MA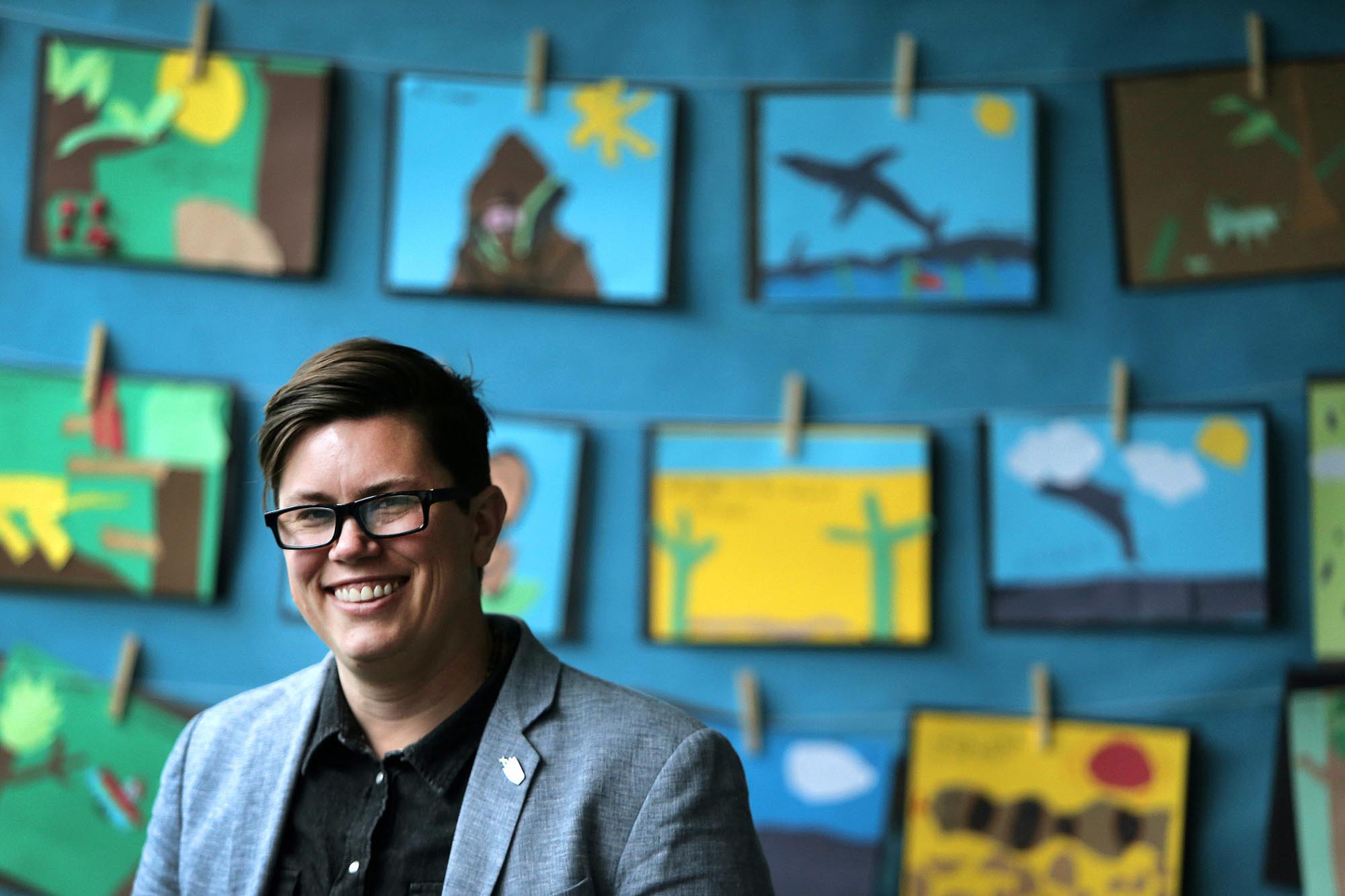 (photo by Lane Turner/Globe Staff)
Asa Sevelius, Ed.D., is the principal of the Heath School in Brookline, Massachusetts. He is the first out transgender principal in the Commonwealth and amongst the very few out trans school leaders nationwide.
As an educator, Dr. Sevelius has a clear commitment to issues of social justice, closing opportunity gaps, high-quality early childhood education, and fair assessment and evaluation practices. School culture and professional development are particular passions of his.
Before leading Heath School, Asa was the Principal of the Conservatory Lab Charter School in Boston. He has also taught in Northern California and Japan.
In 2016, Dr. Sevelius earned his doctorate in Educational Leadership from Boston College. Before that, he earned degrees from both Lesley University (M.Ed.) and Indiana University (BA).
Chair, Honorary Committee: Representative Jack Patrick Lewis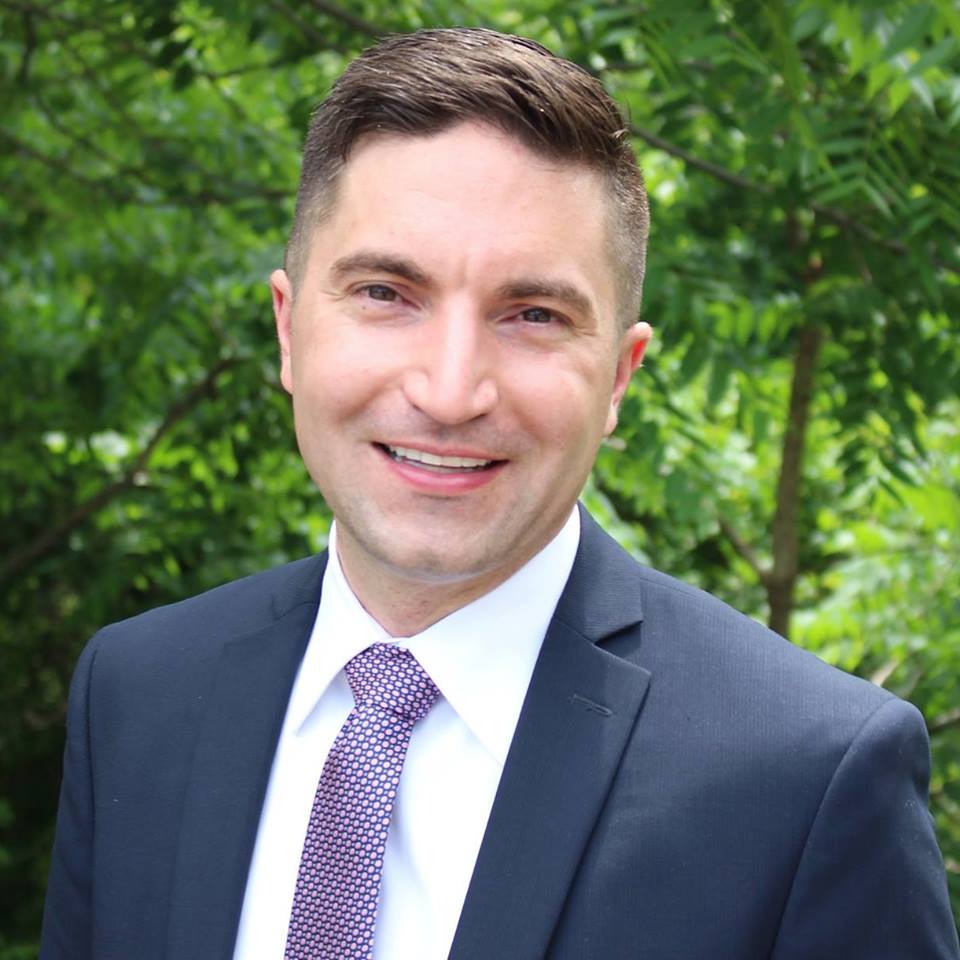 Rep. Jack Patrick Lewis is the former executive director of OUT MetroWest. He stepped down from this role in December 2016 to assume his new position as state representative for the 7th Middlesex District (Ashland & Framingham).
Jack serves on the Joint Committee on Children, Families and Persons with Disabilities; Joint Committee on Environment, Natural Resources and Agriculture; Joint Committee on Public Health; and Joint Committee on Public Service. In the House, he is the lead sponsor on legislation to provide greater youth access to HIV prevention services, in addition to co-sponsoring bills to ban conversion therapy; ensure confidential healthcare decisions; and guarantee accurate, inclusive health education. He also successfully restored $1 million in HIV prevention funding to this year's House Budget.
Jack lives with his husband, Brent, and kids in Framingham.
Honorary Committee
Bridget Belgiovine and Sandy Vivas
Andrew Bott, M.Ed., Superintendent of Schools, Brookline
F. Javier Cevallos, Ph.D., President, Framingham State University
Perry Cohen
Ophelia Dahl and Lisa Frantzis
Catherine D'Amato and Debbi Ford
Robert Ellsworth and Arthur Lipkin
David Fleishman, Ed.D., Superintendent of Schools, Newton
Valerie Frias
Kerry Healey, Ph.D., President, Babson College
Paula A. Johnson, M.D., M.P.H., President, Wellesley College
Jujubee
Gloria Cordes Larson, Esq., President, Bentley University
David F. Lussier, Ed.D., Superintendent, Wellesley Public Schools
Robyn Ochs and Peg Preble
David Podell, Ph.D., President, MassBay Community College
Peter Sanchioni, Ph.D., Superintendent, Natick Public Schools
Robert Tremblay, Ed.D., Superintendent, Framingham Public Schools
Janson Wu
Host Committee
Noah Augustine
Jaime Brody and Meghan Todd
Nicole Castillo and Kat Rocchio
Ineke Ceder
Kim Comatas
Eric Endlich and Kris Krok
Susan Catterall Francis
Tatyana Goldwyn
Cathy and Sue Gorman
Kathy Kaufmann
Corie Mieth
Rise Shepsle
Donna Tambascio
Gloria Tower-Davis
Angelique Tung
Katharine Waggoner
Sponsors To Date:
Galaxy
Rick Cresswell and Jamie Pierce
Kathy and John Kaufmann
Aurora
Suzanne Abair and Kat MacDonald
Dell
Charlotte Harrington
Justice Resource Institute
Frank and Tracy McGrath
Elaine Mittell and Doug Poutasse
Bob Steingart and Anne Terhune
Vertex Pharmaceuticals
Constellation
Bridget Belgiovine and Sandy Vivas
Sawyer Bethel and Katharine Waggoner
Jean and Neal Butler
Cape Air/Nantucket Airlines
Ineke Ceder and Daniel Saroff
Lisa Chapnick and Kristina Schaefer
Cyra Coady and Dario Vlah
Congregational Church of Needham
Fidelity Investments
Betsy Gardella and Jim Smith
Tatyana Goldwyn
Amy and Jack Haley
Hartney Greymont
David and Stephanie Lawrence
Merrill Lynch
Middlesex Savings Bank
Kim Ritrievi
Amy and Ruth Ro
Jianhua Shi and Richard Yurko
Star
Ballentine Partners, LLC
Patience Crozier and Jessica Keimowitz
Allan and Jean Crudale
Dana Hall School
Deerfield Academy
Eastern Bank
Encore Construction
Firsh Parish in Needham, Unitarian Universalist
First Universalist Society of Franklin
Moira and Salvatore Giacalone
Carson Gleberman
Kauffman Law & Mediation
Steve Kidder and Judy Malone
Jim Lillie and Maureen McCaffrey
Erik Mar and Brandon Tunney
Mix 104.1
David and Ellen Morrison
Alan and Suzanne Posner
Riverside Community Care
Marilyn and Mitchel Ross
Linda and Joe Senecal
The Francis Family
The Home for Little Wanderers
Walden Behavioral Care
For sponsorship opportunities, please contact Julie Blazar at julie.blazar@outmetrowest.org.
FAQs
What is the suggested attire for the event?
Creative & Casual Cocktail --- wear what makes you feel celebratory!
Is there an age limit to enter the event?
The evening's program is geared to adults, but youth are welcome.
Is parking available?
Yes, free parking is available on-site.
Do I have to bring my printed ticket to the event?
No, we will have a record of tickets purchased.