Come Back to College with the Mount Holyoke Club of Northern New Jersey!
Description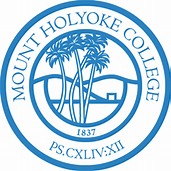 You are invited to hear Alan Werner, PhD speak on "Climate Change Update: Where We Are and Where We're Headed."
Dr. Werner's research focuses on climate change during and since the last Ice Age. He is a glacial geologist who has conducted field work in nearly all regions of the Arctic, including many parts of Alaska. Dr. Werner has been at the College since 1988; in 2013, he won the Faculty Award for Teaching.
When: Sunday, October 1, 2017 from 2 to 5 PM
Where: at the home of Carolyn Conant-Hiley, 15 Pomeroy Road, Madison, NJ 07940
You will enjoy a stimulating afternoon - discussing a current issue, hearty hors d'oeuvres and mingling with local alumnae. Please plan to join us!
Admission for this event is $20.00 for Club members. Click the green button to RSVP and get your ticket.