Come and join in The 2nd Global Top Universities Startups and Angels Contest

Saturday, July 22, 2017 from 1:30 PM to 6:00 PM (PDT)
Event Details
The 2nd Global Top Universities Startups and Angels Contest
With institutional partners all over the world, The Global Top Universities Startups and Angels Contest has a truly global perspective.  The First Global Top Univeristies Startups and Angels Contest was held in Fudan on Dec.22, 2016. Quality projects from prestigious institutions, coupled with Judges from well-known firms,  jointly contributed to the success of the inaugural competition, which attracted cumulative viewership of 4 million on a live streaming platform, setting a new record.
Right now, the Second Global Top Univeristies Startups and Angels Contest is in full swing. We strongly recommend that you experience it yourself!
There are THREE reasons that you must come here.
First: the most HOT topics
1. Top startups trend of the World
2. Global innovation trend and cross border collaboration
Second: the selected entrepreneurs and startups
1.  Smart Household Health Monitoring Platform
This project is based on research on hormones. Equipment is used for quantitative hormone measurement, and personalized diagnostic analysis is done through AI. In this way, effective ovulation prediction, personalized health observation and fetal measurement can be achieved.
Team Background: Bachelor degree from Fudan University; Ph.D. in Biophysics, University of Pittsburgh; Ph.D., University of New Hampshire, Postdoc at Yale University; Master of Business Administration, Cornell University.

2.  Nano-engineering technology company
It is a cutting-edge nano-engineering technology company that uses nano-engineering technology to change people's lives. The latest development of the company, which is called OTech nano-materials manufacturing technology, can be applied to high-performance lithium battery to extend the life of lithium batteries, improving batteries performance and effectively reducing economic costs. The company is committed to build the next nano-industry 4.0 platform to promote the automation of nano-engineering manufacture in the application of new energy storage, semiconductor, flexible electronic and two-dimensional materials.
 
3. Smart Virtual Reality Software
By building a smart virtual reality interface, it helps scientists and engineers collaborate, design, and simulate with nanoscale precision. The software integrates virtual reality interface with cloud computing to help promote the research and development of bioscience, materials science and nanotechnology.
Team Background:  the four founders all graduated from UCSD and are former Google cognitive scientists.
        4. Soft stretchable devices
Registered in the United States, the company focuses on technology innovation on design and manufacturing offlexible stretchable electronic device.
The company uses unique flexible stretchable packaging technology, utilizing the most advanced custom sensor chip and wireless communication technology for flexible stretch connection. Not only it enables the company to manufacture flexible electronic device connection, but also it can be used for manufacture of stretchable electronic products, so that electronic products can be folded, flexible, stretched.
The company is committed to the use of flexible stretchable technology for the development of a new generation of wearable medical and health electronic products and smart skin, with miniaturization, low cost, low power consumption, high performance, and truly comfort. This will provide reliable equipment support and solutions for personal health monitoring, medical data and "Internet +" remote precision medical information collection and health management.
The core team structure is complete, with a professional R & D team, and a group of professionals in industrialization, business management and marketing.
5. Intelligent design system
Founded in Boston in 2015, this is a leading company in intelligent design systems research and provides wearable products and Scan&Print mass-customization services to the U.S. market. Intelligent Design is the groundbreaking technology using algorithmic design systems to automate the product design and generation process, based on the intent and parameters defined by designer, making the design process extremely flexible, versatile, and intelligent.
The company is using the latest 3D scanning technologies, with great portability and accuracy, and industrial grade 3D printing technologies to mass-customize sport sunglasses. Such business model can be applied to almost all wearable products.
The intelligent design systems act as the bridge between 3D scanning and 3D printing. It is the key technology for the new generation of industry - Internet-enabled mass customization manufacturing.
The founding team includes Electrical Engineering graduate from Columbia University, Mechanical Engineering graduate from Boston Univeristy, product Design graduate from Yale University. 
Third: the experienced investors
Anis Uzzaman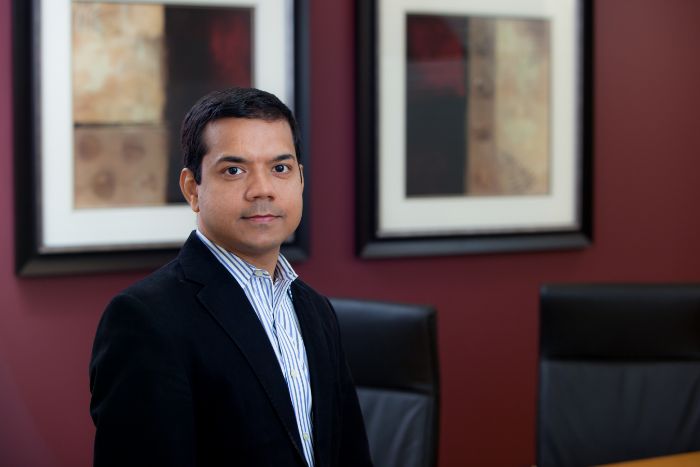 Anis Uzzaman, Ph.D. is the General Partner and founding member of Fenox Venture Capital. He serves as the CEO of the company. Located in Silicon Valley, USA, Fenox Venture Capital provides early stage and final round funding. With several multi-million dollar funds under management, Fenox Venture Capital focuses its investment in IT, Health IT, Artificial Intelligence, IoT, Robotics, Big Data, Virtual Reality, Augmented Reality, FinTech and Next Generation Technologies.
Darlene Damm
Darlene Damm is Vice Chair & Principal Faculty of Global Grand Challenges at Singularity University, USA.
Singularity University is a new kind of university jointly established by Google, NASA and a number of experts in science and technology. It is aimed at solving the "greatest challenges humans face". Its research areas are synthetic biology, nanotechnology and artificial intelligence, etc.
Henri Deshays
NewFund Capital
NewFund Investor.  Former angel investor and Vice President of Strategy at the Stanford University Accelerator, StartX.
Jack Jia
GSR Ventures
Partner
Tiemin Zhao
IPV Capital
Silicon Valley Partner
P.R. Yu
SV Tech Ventures
Managing Partner
Bill Yao
BlueRun Ventures
Investment Partner
Henry Xue
Cybernaut Investment
Silicon Valley Partner
Sue Xu
Amino Capital
Partner
Yanqiang Qi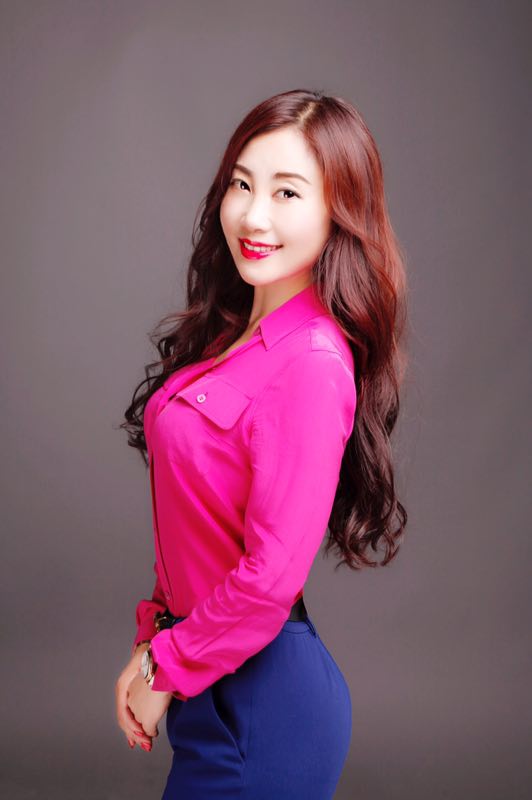 Founding Partner of Huachuang Capital
Yang Xue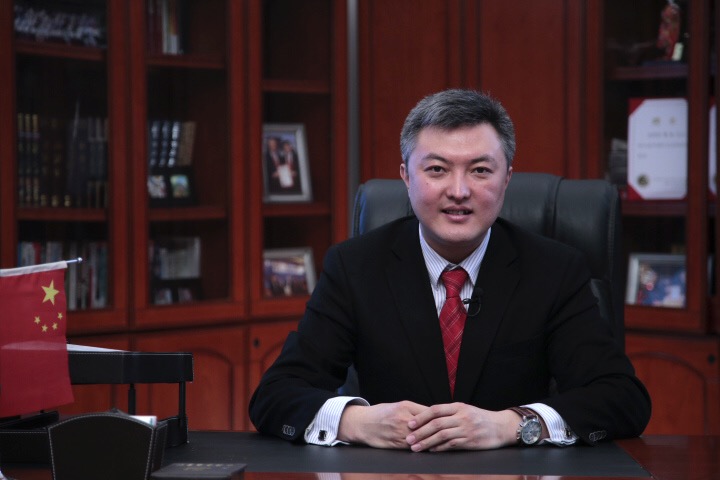 LiveChain Technologies Chairman of the board of directors 

Agenda:
1:30pm ~ 1:50pm opening speech and introduction of Contest.

1:50pm ~ 2:10pm keynote speech: Top Startup Trend of the World by Anis Uzzaman (General partner and CEO of Fenox Venture Capital

)

2:10pm ~ 2:20pm keynote speech

2:20pm ~ 2:40pm panel discussion (Topic: 

Global Innovation and Entrepreneurial Trends and Cross - border Collaboration

)

2:40pm ~ 4:10pm pitch session

4:10pm ~ 4:30pm awards ceremony

 




 
---
Partnership and sponsorship opportunities are available 
Potential partners and sponsors, please contact : i@angelsglobal.com
---
Highlights of the 1st Global Elite Universities Entrepreneurship and Venture Investment competition:
The competition was successfully held on December 27th, 2016 at Shanghai Fudan University. It was organized by the School of Economics of Fudan University, the CCTV Financial Channel and Shanghai Hongkou District Business Association;and undertaken by the Fudan University Venture Capital Research Center and AngelsGlobal, featuring dozens of prestigious schools around globe. 
The competition gained tremendous attention from the VC industry in China and startup community globally. The participated entrepreneurs from world elite universities are developing innovate technologies in different industries. The judges were all prominent investors from 30 Venture Capitals such as Sequoia China, SAIF Partners, DFJ Dragon, Innoangel Fund, Gobi Partners and etc. 
China's largest national television channel, CCTV "Economic Information Network" channel carried detailed reports about the 1st competition. More reports from top medias: 
Host: 
School of Economics of Fudan University
Organizers:
China Venture Capital Research Center, Fudan University

Supporting Organziers:
Global Association of Elite Entrepreneur Scholars (AlumX), the US Southwest Students' Federation, Stanford China Students' Federation, Tsinghua University Alumni Association of Northern California, Berkeley China Students' Federation, Cambridge China Students' Federation, Yale China Students' Federation, MIT Entrepreneurial Association, Fudan Alumni Entrepreneurship Club, Shanghai Jiao Tong University Gold MBA Students' Association, Stanford Life Sciences Association, Columbia University Chinese Students' Federation, University of Southern California Chinese Students' Association, Fudan University Science Park Entrepreneurship Center, Stanford Chinese Entrepreneurs' Association, London Business School Alumni Entrepreneurship Club, Fudan Alumni Association of Northern California, Imperial College Chinese Students' Federation, Fudan American Alumni Association, New York University Chinese Students' Federation, Huazhong University of Science and Technology Northern California Alumni Association, University of Science and Technology of China Silicon Valley Alumni Association, Jiao Tong University Southern California Alumni Association, University of Chicago Chinese Students' Federation, UCLA Chinese Students' Federation, University of California San Diego Students' Federation, Tsinghua University Southern California Alumni Association, Fudan University New York Alumni Association, Oxford University Chinese Students' Federation, Columbia University Medical Center Students' Federation, Peking University Southern California Alumni Association, University of Pennsylvania Chinese Students' Federation, Walton Business School Greater China Student Union, Stanford Students and Scholars' Association, Paris High Technology Sino-French Friendship Association, Nanjing University New York Alumni Association, Nanjing University French Alumni Association, University of British Columbia Chinese Students' Union, University of Toronto Chinese Student Union, McGill University Chinese Students' Association, University of Montreal Graduate School of Chinese, Stanford Business School Greater China Student Union, Fudan French Alumni Association, Tongji Silicon Valley Alumni Association, Fudan Boston Alumni Association, University of Science and Technology of China Boston Alumni Association, Nankai Boston Alumni Association
Co-organizers

 Hundun University
China Equity Investment Funds Association
Good! Wholly Moly!
Meal Housekeeper
Supporting Partners:
Entrepreneurial Rally Angels
Coopeartion Partners:
China-UK High-Tech Innovation and Entrepreneurship Association, China-UK Economic and Cultural Promotion Association, San Diego Branch of American Association for Science and Technology, Asia Pacific Young Entrepreneurship Foundation, Cambridge Chinese Community, New York Honeycomb Innovation, LEAP Career Development Forum, R & D think tank, CHAIN, Wecareer, CAISS, NABA, China Youth Returnee Association Seattle Branch

Supporting media:
Financial Weekly, the First Financial Daily Lujiazui Monthly, Interface, 36 Krypton, Entrepreneurs, Morning News, Sina Finance, Maple Circle, Wind Information, the First Financial Daily, World Wide Network, Silicon Valley China Press, etc.
More organizations to confirm, looking forward to you joining.
AngelsGlobal
 AngelsGlobal was started in August 2014 in Silicon Valley in the United States, and has expanded around the world. It is a one-stop service platform that is committed to helping global technology entrepreneurship projects to localize in China.
We not only connect capital from China to early-stage and start-up projects, but also link to China's market channels, supply chains and other important resources. We understand that entrepreneurial success is far more than simply matching entrepreneurs and investors, so we have established a one-stop value-added services model.
 For entrepreneurs, we are committed to being a trustworthy partner in an advisory role to help entrepreneurs understand the Chinese market, the market rules and strategies to help boost their potential. We believe that our partnership with the entrepreneurs is not just a loose relationship but will be an in depth collaboration.
We have established a global network of partners. Abroad, we have established partnerships with prestigious institutions such as Stanford, Berkeley, Harvard, MIT, Yale, Cambridge, University of Tokyo and various elite schools. In China, we have signed strategic co-operation agreements with important organizations such as Tsinghua SEM, China Investor Center, Yingyi Media, Taiyou Fund and Strong Investment.
We have offices in Silicon Valley and Shanghai. Our colleagues are also stationed in Boston, New York, Chicago, Seattle, Los Angeles, San Diego, Toronto, Montreal, Beijing and other places.
Website:www.AngelsGlobal.com    Wechat: AngelsGlobal
·         One step closer to more than 30 top Venture Capital from US and China. Top winners will receive priority recommendation to the competition investment funds and venture capital institutions, and will be more likely to receive funding.  
Have questions about Come and join in The 2nd Global Top Universities Startups and Angels Contest?
Contact AngelsGlobal
When & Where

Stanford University
750 Escondido Rd, Stanford
CA 94305


Saturday, July 22, 2017 from 1:30 PM to 6:00 PM (PDT)
Add to my calendar
Organizer
AngelsGlobal is an investment platform connecting investors (angels & VCs) and entrepreneurs globally. AngelsGlobal has attracted hundreds of investors and thousands of startups in US and China. We are expanding to Europe and other continents.