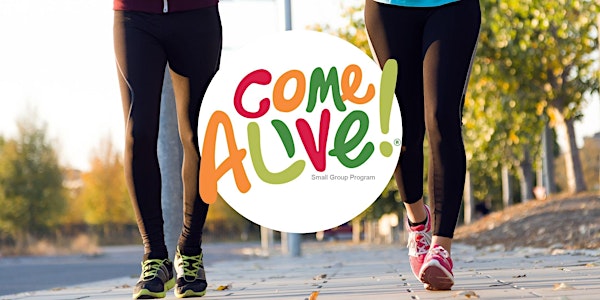 Come Alive! How to Include God In Your "Get Healthy" New Years Plan
It's 2022, now what? Let's take a deep breath and tune into God's wisdom and strength to guide us as we nurture our spirits & bodies
About this event
Often in January people set their New Years Resolutions.
Let's *Think Differently* this year and Iisten to hear God's desire is for us in 2022.
When we put God at the center of our desire for change, with His strength we are enabled to be more successful. AND He helps us focus on the most important things, and while helping us let go of unimportant things. (That shortens the "to-do" list - Whew!!)
If you are curious about how to accept more of God's love and peace into your heart and you want to take small long-term steps to regain your holistic wellbeing, then we have the perfect gift for you!
Living Abundantly Ministries' is hosting an introductory Come Alive!* experience over Zoom, and we'd love to have YOU join us! Our time will include a restoring spiritual practice, connecting time, and uplifting music - to encourage and inspire your new rhythm of life!
These two events are FREE! If you'd like to know more before signing up, call Angela at 630-480-6080 or email at angela@livingabundantlyministries.org
----------------------------------------------------
Open seats will fill up quickly so reserve a spot for you and a friend now.
----------------------------------------------------
Please forward this invitation to anyone you know who wants to draw closer to God but is not sure how, who wants to feel better physically, but is tired of trying diets, and who wants to learn how to enjoy moving their body. Sharing this invitation could be life changing for you or someone you know. Listen for the prompting of the Holy Spirit as to who would benefit from an uplifting hour of shared community.
*The Come Alive! small group program is an 8 week self-facilitated program (in person or over Zoom). The only cost is the Come Alive! Program Participant Guide and the Facilitator Guide which are $29.95 & $24.95 on Amazon or a bit less at bulk rates at https://www.livingabundantlyministries.org/store.html
*Think Differently* is an encouragement from the new inspiring hit series "THE CHOSEN" available free on YouTube or THE CHOSEN App.
---------------------------------------------------