Actions and Detail Panel
COMCAP Colorado — Remote Viewing Registration Only
Wed, February 1, 2017, 7:30 AM – 8:00 PM MST
Event Information
Location
CU South Denver
10035 Peoria Street
Parker, CO 80134
Description
**For in-person tickets, please visit this page.
This regional ComCapConference is co-hosted by Colorado Community Capital PBC (formerly Colorado Capital Congress) in partnership with Hatch Innovation, the ComCap initiative and the Jake Jabs Center for Entrepreneurship at the University of Colorado.
Definition: Community Capital is capital that remains in the community, comes from the community, and benefits the community - ultimately strengthening community.
Definition: Capital Community is a group or crowd that acts in concert to support capitalization of one or more businesses, social enterprises or community projects.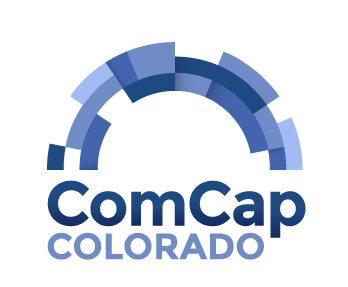 About ComCap: ComCap conferences and events focus on how to leverage the new state securities crowdfunding laws to strengthen our nation's local economies, taking a deep dive into the current and future economic growth here in Colorado.
Conference attendees include leaders from across the state and country, from legislators to lawyers, entrepreneurs, commissioners, "buy local" advocates and community developers.
Over thirty states have created new laws that allow ordinary citizens to invest in locally grown businesses, with a dozen more in the wings. While these laws create the mechanism that makes local investing possible, strategies for successful implementation are crucial if communities are to reap the many benefits. These conferences serve as an opportunity for influential leaders to learn, share and connect with each other on these strategies.
This is a regional ComCap event.
Date and Time
Location
CU South Denver
10035 Peoria Street
Parker, CO 80134