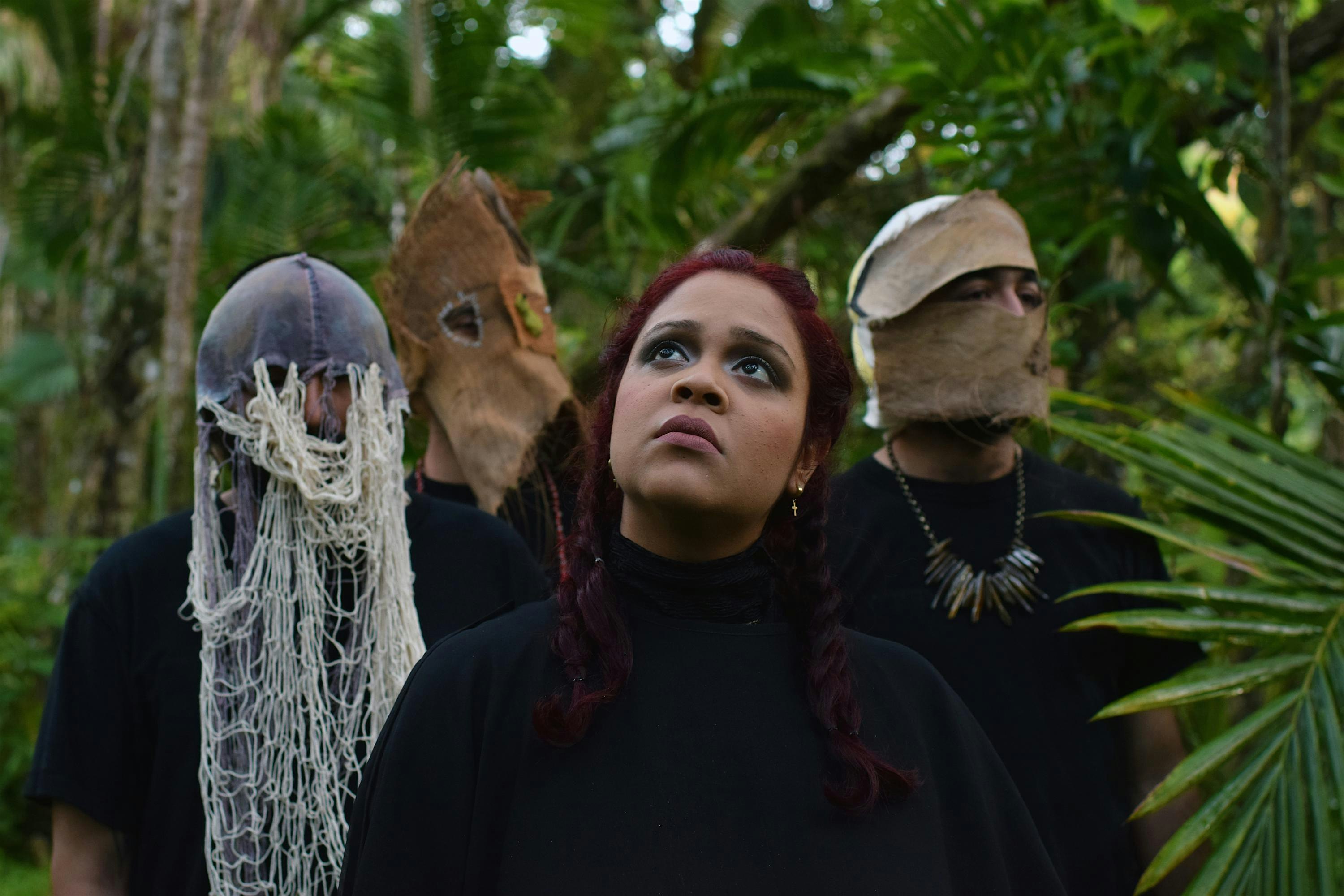 About this Event
$12 // 21+
DAVE MATA (DJ SET)
----------------------
The legend of COMBO CHIMBITA begins with their first EP, 2016's El Corredor del Jaguar, and followed up with the occult psychedelia of Abya Yala. In 2019's Ahomale, the New York-by-way-of-Colombia troupe fuse the perennial rhythms of the Afro-Latinx diaspora with a modern-day consciousness, while tracing the prophetic traditions of our ancestry. Ultimately, COMBO CHIMBITA is a catharsis of divine feminine force helmed by their powerhouse vocalist, laden with the teachings from a bygone era, in tune with the spiritual realm.
The darlings of DIVINO NIÑO waltzed through our halls for their record release a few weeks back, and we just couldn't get enough. So the boys are joining the fun, brigining along their sexy dream pop for ya'll to trance off to. But let it be known, these bois consider their genre to be "bootleg-ass-pop" and if I had to speak from the heart, that's our favorite type of pop. A sound that's reminiscent of MAC DEMARCO'S Salad Days, DIVINO'S The Shady Sexyfornia Tapes encapsulates the dreaminess, but with a sexy Latino twist and hair that DEMARCO could never touch.
All around taste-maker and founding member of Soul Summit and Impala Sound, DAVE MATA, takes the reigns behind the decks and spins hard-hittin' 45s all night long.
Performers
Date and Time
Location
Refund Policy