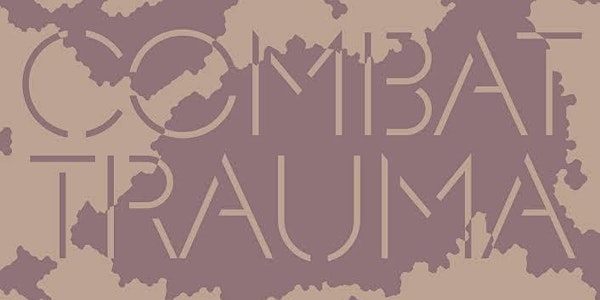 Combat Trauma: Imaginaries of War and Citizenship in Post-9/11 America
Nadia Abu El-Haj discusses her new book with journalist Anjali Kamat
When and where
Location
Sulzberger Parlor, 3rd Floor Barnard Hall Barnard College 3009 Broadway New York, NY 10027
About this event
Americans have long been asked to support the troops and care for veterans' psychological wounds. Who, though, does this injunction serve? As acclaimed scholar Nadia Abu El-Haj argues in her new book, Combat Trauma: War, Citizenship, and Post-9/11 America (2022), in the American public's imagination, the traumatized soldier stands in for destructive wars abroad, with decisive ramifications in the post-9/11 era. Across the political spectrum the language of soldier trauma is used to discuss American warfare, producing a narrative in which traumatized soldiers are the only acknowledged casualties of war, while those killed by American firepower are largely sidelined and forgotten.
In this wide-ranging and fascinating study of the meshing of medicine, science, and politics, Abu El-Haj explores the concept of post-traumatic stress disorder and the history of its medical diagnosis. While antiwar Vietnam War veterans sought to address their psychological pain even as they maintained full awareness of their guilt and responsibility for perpetrating atrocities on the killing fields of Vietnam, by the 1980s, a peculiar convergence of feminist activism against sexual violence and Reagan's right-wing "war on crime" transformed the idea of PTSD into a condition of victimhood. In so doing, the meaning of Vietnam veterans' trauma would also shift, moving away from a political space of reckoning with guilt and complicity to one that cast them as blameless victims of a hostile public upon their return home. This is how, in the post-9/11 era of the Wars on Terror, the injunction to "support our troops," came to both sustain US militarism and also shields American civilians from the reality of wars fought ostensibly in their name.
In this compelling and crucial account, Nadia Abu El-Haj challenges us to think anew about the devastations of the post-9/11 era. 
About the Speakers
Nadia Abu El-Haj is Ann Whitney Olin Professor of Anthropology, Barnard College and Columbia University, and Co-Director of the Center for Palestine Studies, Columbia University.
Anjali Kamat is an award-winning investigative journalist, documentary filmmaker, and writer,  and currently a senior reporter at Reveal from the Center for Investigative Reporting.
Accessibility
ASL interpretation will be provided. Please email any additional access needs to skreitzb@barnard.edu.
This event is free and open to all. RSVP is preferred.