Columns Cafe - Hospitality Management & Tourism
About this Event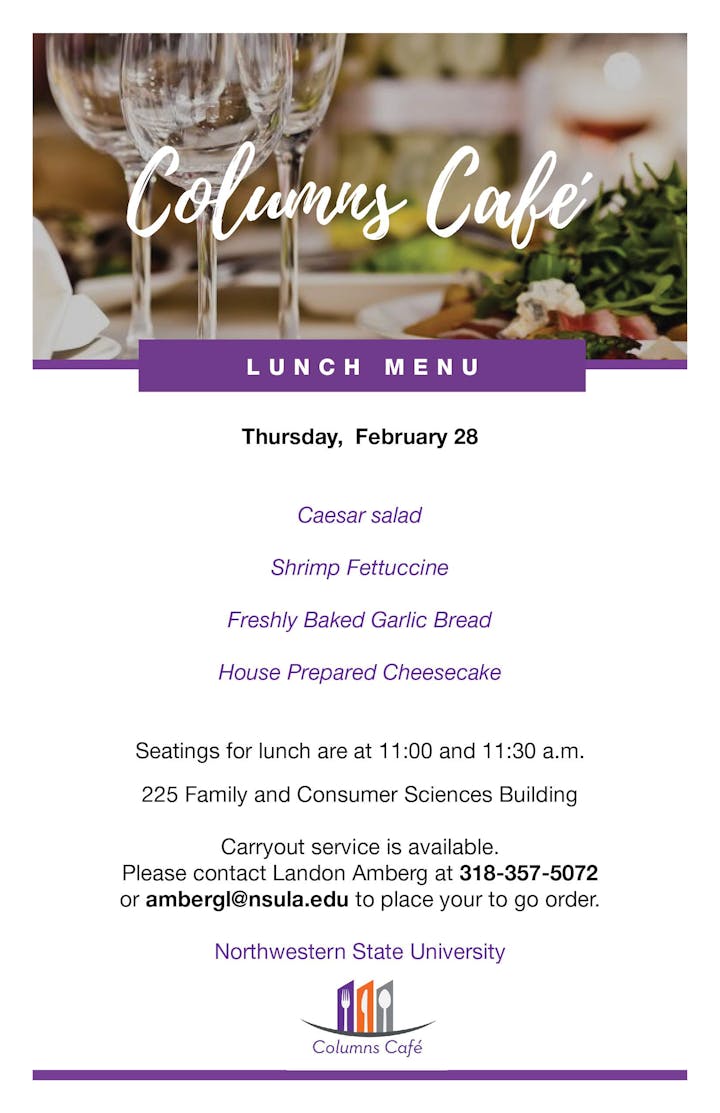 Thank you for supporting the students.
Join the Northwestern State Hospitality Management and Tourism Program for their monthly Columns Cafe Lunch happening on March 7th at 11:00 am in the Family and Consumer Sciences Building (Room 225). Students from the HMT program will prepare and present a plated lunch with dessert and choice of tea or water.
You will be contacted to confirm if you would like to dine at 11:00 am or 11:30 am seating.
The Columns Cafe is another great way to fundraise for student scholarships and departmental funds to continue to propel the success of our institution and our great program. For additional information, please contact Landon Amberg at (318) 357-5072. We accept online and over the phone reservations. Seating is limited (40 guests) and directed to ensure all seats will be filled. Please register as soon as possible!
MENU:
Will be released one week prior to service.
We can accommodate special dietary needs. Please contact Connie Jones, RD, LDN at jonescl@nsula.edu.