Description
We're going to hang with Meredith Ulmer, Social Media Specialist for Wendy's, to talk everything Wendy's social including that unbelievable Twitter account. We'll get the scoop on how Meredith and her team manage the brand persona with such a large audience. So many questions and so much time for Meredith to share everything she can to give us all valuable insights to take back to our own social teams.
Also join Alaina Shearer, Executive Director of Women in Digital, along with members of the Women in Digital Advisory Board. Visiting from another city and also a member? No worries, you're in.
This is a monthly meet up series with special guests exclusive to members of Women in Digital. Not a member? Become a member here.
Featured Guest:
Meredith Ulmer
Social Media Specialist, The Wendy's Company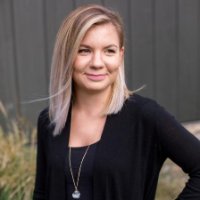 Meredith is a social media specialist at Wendy's Headquarters with experience in both web and traditional advertising, promotions, PR, events and campaigns. She has worked on both the client and agency sides during from Delta Gamma Executive Offices, SBC Advertising, Otterbein University, The Columbus Zoo, LBrands and Lifeline of Ohio – she's experienced so much.