Description
Join us for the first annual Columbus Women in Digital Holiday Party.
This is our first annual Holiday Party. We are excited to celebrate a fantastic year of growth with all of our members. Come enjoy refreshments, food, and lots of digital conversation.
We wanted to do some good this season so all donations collected for this event will be donated to Turning Point, a domestic violence center that has been serving victims and their families for over 30 years in Crawford, Delaware, Marion, Morrow, Union and Wyandot Counties. Anyone who donates will be entered into a raffle to win a fun surprise gift.
Additionally, The Cornely Family has generously granted the United Way of Delaware County's Women's Leadership Network a $50K match, in memory of our dear friend and advocate, Bill Cornely. Bill Cornely passed away earlier this year, and his volunteerism and advocacy helped us get to where we are at in the project.100% of funds raised will be directed to Turning Point's Delaware shelter.
With all of that being said, our featured guest for the event will be Stephanie Rowe who is the Development Coordinator for Turning Point. Stephanie will be at the event to share with us about Turning Point and their mission.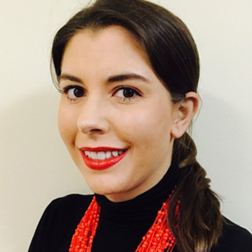 If you would like to sponsor this event please email Ashly at apriest@womenin.digital
Sponsored by: Cement Marketing, Spectrum Reach

Cement is a digital marketing and advertising agency partner, founded in 2009 on the belief that the future of your brand depends on its digital presence. We strive for your brand's greatness and settle for nothing less. Our work centers on bringing brands to life through website design and development, content marketing, public relations, events and some good old-fashioned SEO and social domination. Today, we still lead the way.

Spectrum Reach works with you to advertise within premium video and web content across screens. With resources like our set top box insights, our ISP data, and more, we are leading the way to be your data-infused marketing platform of choice. We specialize in display, pre-roll, streaming, SEM, addressable ad technology and more.
Special thanks to our Raffle Partners: